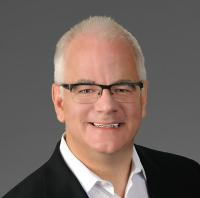 "Gratitude helps us to return to our natural state of joyfulness, where we notice what's right instead of what's wrong. It makes us feel complete, that we have everything we need, at least in this moment."  – MJ Ryan
Happy fall, y'all. As the holiday season approaches, I hope that you and your loved ones are well, happy, and finding more time to breathe, think, and celebrate time together. In this season of giving thanks, I want to express my heartfelt appreciation to you for your devoted leadership of your programs and the camp families and staff you serve. While it is exciting to hear from directors about increased and more diversified demand for their programs, the growing complexities of camp operations and meeting the individual needs of campers and staff members today can be formidable and overwhelming for even camp's most experienced professionals. I hope this fall season provides you with ample opportunity to reflect on and evaluate your own needs as a camp pro. 
What seems clear to me is that camp boards and organizational executive leaders need to be thinking about ways to make camp directing a more sustainable profession. Camp professionals' basic needs must be met (and protected) so they can continue to model a supportive culture that fosters wellness and well-being. It's not uncommon for camp pros to subordinate their own needs and health to a breaking point, with burnout not far behind. Much has been discussed about the escalating needs of campers, seasonal staff, and even camp parents — but we must also assess how camp professionals' needs have changed. 
When I think back to previous difficult and complicated challenges in my time as a camp professional, we pushed through those crises and eventually recovered without considerable structural changes to the way we operated our camps. By comparison, today's organizational leaders must assess frequent and rapid change and invest in innovations that improve professional sustainability for the long term. Widening and deepening the structure of a camp's seasonal and professional staffing structure is essential. Looking at the increased demands on camp employees and the realistic implications of sustainable capacity limitations, what changes to professional staffing are needed? What types of mental health experts are required to support seasonal staff and campers? Who will support camp professionals' mental health?
We must help camp pros prioritize and protect their mental health. 
Over these recent years, I believe camp directing has been among the most stressful jobs in the country. How can we support our directors in their efforts to set and preserve boundaries? Camp pros are extraordinary servant leaders who are most often focused on others' needs. Sleep, nutrition, enjoyable exercise, and time off are often in short supply for them, so how can organizational leaders provide support to improve their self-care? 
Your American Camp Association family has your back. We will continue to provide an engaged professional community to support you through challenges and create opportunities to share, learn, and collaborate together for improved well-being and sustainable professional careers. Celebrate the season with family and friends, enjoying happy memories from the past summer season. And know that we are grateful for the summer's challenges that helped us grow and learn, and we deeply appreciate your unselfish, courageous leadership in all you do for the families you serve. Thank you so much!