This blog post is the first in Helping Kids Change Their Stories — A Taste of Camp Measurement North of the Border, a short blog series that explores Tim Hortons Foundation Camps' summer and school programs and their approach to impact measurement and camp research. The series outlines Tim Hortons Foundation Camps' research journey from a practitioner perspective, while highlighting challenges and early learnings in their research process.
Spend time in Canada and you'll likely visit a Tim Hortons coffee shop. They're located on nearly every street corner and span across the country in every direction. Ask a Canuck about Tim Hortons and they'll likely reminisce of ordering a pack of Timbits on family road trips or their local Tim's sponsoring their minor hockey team. For many Canadians, Tim Hortons is a constant variable that connects our communities from coast to coast.
In addition to coffee, Timbits, and hockey, the affection Canadians have for Tim Hortons is further deepened through the brand's commitment to its signature charity — Tim Hortons Foundation Camps. Since 1974, Tim Hortons Foundation Camps has helped kids change their stories through camp-based programs that empower youth from disadvantaged circumstances to believe in their own potential. A Foundation camp experience is fully funded through year-round fundraising campaigns, including Tim Hortons Camp Day special events, and public donations collected through counter and drive-thru coin boxes in the nearly 4,500 restaurant locations in Canada and the United States. Through these efforts, more than 275,000 kids from disadvantaged communities have attended a Foundation camp at no cost to them or their families at one of our seven camp locations in Canada and the United States.
Over our nearly 50 year history, the Foundation has adapted and shifted its focus to remain relevant, meaningful, and impactful in the lives of the youth and communities we serve. For the bulk of our history, we served younger campers in a "once in a lifetime" traditional summer camp model. In the early 2000s, we began to realize the value in repeated experiences and established the Youth Leadership Program, a multi-year youth development program which acted as a footnote to our larger traditional summer camp focus. Then, in 2017, we began our most significant programmatic shift when we moved our core programming from the single, overnight camp experience for young children to the repeated, multi-visit format for youth. We moved from the "once in a lifetime" experience, to a progressively challenging, multi-visit program that enters a youth's life during their most formative years and stays with them as they transition from adolescence to adulthood. For many youth in our five year summer program, camp becomes the one constant variable that shows up and says "you can!"
But…how do we do that? How do we remain that constant variable in our campers' lives that shows up and empowers them to pursue a life without limits? How do we ensure the constant variable is relevant to a youth who might be the first in their family to leave their community for a wilderness experience? How do we ensure our programs are meeting the needs of our youth? How do we create a camp program that becomes a catalyst for change?
As we began our programmatic shift, these were the questions we started to ask ourselves. We took a long look in the mirror and decided that if we really wanted to be that constant variable and deliver a program that truly impacts the youth and communities we serve, we needed to move from activities and programs to outcomes and impact. 
Reference
Cole, Shelagh. "A Place to Dream." Tim Hortons Restaurant Owners Convention, November 2018. Orlando Convention Centre, Orlando, FL. Tim Hortons Foundation Camps Alumni testimonial speech.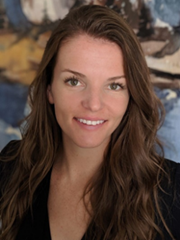 Katie Wheatley, director of program innovation with Tim Hortons Foundation Camps, specializes in data-driven curriculum design for youth who thrive in alternative learning environments. With a background in special education, Katie combines her passion for education and experience in camping to lead the innovation, measurement and development of Tim Hortons Foundation Camps programs in Canada and the US. For more information about Tim Hortons Foundation Camps, please visit timhortons.com/foundation.
Photo courtesy of Camp Common Ground in Oakland, CA
Thanks to our research partner, Redwoods.
Additional thanks goes to our research supporter, Chaco.