Diversity and inclusion: two words thrown around in polite, and not-so-polite, conversations in the workplace, schools, and halls of government. But what do they mean? Are they more than just buzz words to be championed? In this blog post, I would like to share a couple of facts with you and a couple of opportunities to address as we continue the tireless work of changing lives through camp.
FACT: The United States is more racially and ethnically diverse than in the past, and is projected to become even more diverse in the coming decades. According to a 2015 Pew Research Report, the United States will not have a single racial or ethnic majority by 2055. With Asians and Hispanics leading the growth, the face of America is changing.
FACT: According to ACA, in 2013, 27 percent of residential campers were racial/ethnic minorities with black and Latino making up the vast majority of these campers. Thirty-four percent of day campers were racial/ethnic minorities, again with black and Latino making up the majority. Despite the camper demographics that mirror the changes in the country, Caucasians make up 92 percent and 91 percent of residential and day camp directors, respectively.
As a Latino camp director, serving young people from a broad range of backgrounds, these facts motivate me daily. In the simplest of terms, I think of diversity as the crayons in the box and inclusion as the works of art they can create together.
One opportunity camp professionals have is to tap into the diversity of our own campers and build pipelines of future staff. By championing our profession and using leadership opportunities like LIT and junior counselor programs, we can change the face of the camp profession.
I was not introduced to camp until I was 18 years old and worked as a counselor at the Fresh Air Fund's Camp Tommy. That summer, I found a job I loved and was good at, but I still did not know it could be a profession. Growing up, I always thought I would go to medical school. When that dream ended, I chose law school because those were the two professions I saw on television. Today, I believe one of my responsibilities as a camp director is to help grow the next generation. Helping our staff understand not only how the skills they learn at camp can help them grow professionally in all fields, but specifically the joys of growing in the camp profession.
Another opportunity is utilizing the various heritage month celebrations as a tool to inform, educate, and reach out to our campers and staff. Currently, the United States recognizes 11 heritage months: African American History in February, Women's History and Irish-American in March, Asian-American and Pacific-Islander, Older Americans and Jewish-American in May, LGBTQ Pride in June, Hispanic-Latino in September (Sept 15 – Oct 15), Disability Employment Awareness and Italian-American in October, and American Indian in November. While most of these celebrations do not fall during peak summer camp times, there are a number of ways to bring them to your campers and staff, including creating social media posts during the monthly celebrations or hosting themed potluck celebrations for camp alumni. The opportunities are limited only by your imagination. Whatever you do, be prepared to find comfort in the uncomfortable. 
---
Roberto Gil Jr., Esq., is the director of the Blairstown Campus for the Princeton-Blairstown Center (PBC). Roberto joined PBC in 2013 after spending eight years at Building Educated Leaders for Life (BELL). As Director of Field Operations, Roberto oversaw programs in New York, NY, Augusta, GA, and Detroit, MI. Prior to this he served as BELL's Site Manager for the Bronxwood School where he oversaw an afterschool program for 200 scholars. Prior to BELL, Roberto was a Program Director with the Madison Square Boys & Girls Club, serving the Brooklyn community at their Navy Yard Clubhouse, and Deputy Director of Court Operations at The Center for Alternative Sentencing and Employment Services (CASES). One of his major accomplishments was the successful launch of the Manhattan Family Court – Court Employment Project, an alternative-to-placement program for juvenile delinquents. Roberto holds a BA in Government from The University of Texas in Austin and a JD from New York Law School. He is also a Wilderness First Responder. In October of 2016 he was elected to the National Board of Directors of the American Camp Association. In June of 2017 he joined the Social Justice Task Force of the Association for Experiential Education.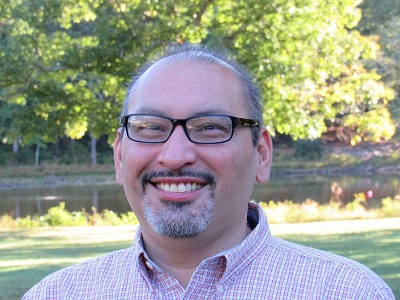 Headshot courtesy of Roberto Gil / Camp photo courtesy of Copley Family YMCA Day Camp in San Diego, California.