Teens and adolescents are struggling and they need our support. Nearly a third of teens between the ages of 12 and 17 have one or more mental, emotional, developmental, or behavioral challenges. According to the Centers for Disease Control and Prevention, suicide is the second leading cause of death for 10- to 34-year-olds. LGBTQ+ adolescents and teens and those of color are at significantly increased risk.
The camp environment offers a unique opportunity to create a community where adolescents and teens can feel safe, seen, heard, and valued. A trusted and caring adult can be a game changer for young people. Camp staff are perfectly positioned to step into that role.
Here are some simple but significant steps you can take to support camper mental health.
Create a Community of Care
Camp is an ideal environment for shoring up a camper's mental health and resilience. It provides positive social connections, which are a significant buffer against emotional distress and suicide risk. Campers — like all of us — fare better when they feel seen, cared for, and part of a community. It's critical that camp adults make a conscious effort to create an inclusive community where differences are celebrated and adolescents and teens of all backgrounds and identities feel they have a place and are connected to something bigger than themselves.
Talk about Mental Health
You can support campers' emotional well-being by talking openly about how they're feeling, including feeling happy and adjusted at camp, or unhappy, homesick, or lonely. Show your campers that their well-being is important to you and remind them that camp adults are there to be a support whenever needed. It is also good to routinely ask campers how they are feeling and provide opportunities for them to open up in a quiet and private space when they reach out. 
Since teens are most likely to turn to their peers when they are struggling, it is always helpful to remind campers that they can support one another. If there are specific colleagues who provide mental health support, invite them to come to an introductory activity, introduce themselves, and explain the services they offer. That will help campers feel more comfortable seeking them out if needed.
Make a Safe Space
Start each camp session by fostering a culture of care and acceptance for everyone. It is important for camp adults to model respect and compassion for all others, including all sexual orientations, gender identities, races, family and cultural backgrounds, and abilities. It can be helpful to be specific about behaviors that will not be tolerated, such as bullying or perpetuating biases.
Encourage Self-Care 
Consider incorporating mindfulness, deep breathing, or other calming activities into your schedule, and provide opportunities for unstructured down time to allow campers to engage in self-care, such as taking breaks from activities, getting good sleep, or talking with friends. You can also model self-care by sharing what you do to manage stress, which not only benefits them, but also is critical to your well-being. You, too, are part of the community of care you are creating. 
Find breathing and grounding exercises you can share with your campers.
Each day, you play a positive role in the lives of your campers. You can have a huge impact when a camper is at a crossroads in their life. Your help can change — and even save — lives.
National Resources
For a referral for mental health treatment, call 1-800-662-HELP (4357) to reach SAMHSA's National Helpline. 
For the Crisis Text Line, text HOME to 741-741 for a free, confidential conversation with a trained counselor at any time. 
To connect with help and support during a mental health, substance use, or suicide crisis, call or text 988 or use the online chat function at 988lifeline.org. 
You can find additional crisis resources at jedfoundation.org/its-an-emergency.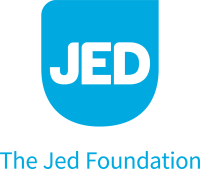 Learn more about how you can support camper mental health from the articles below and explore more topics in The Jed Foundation's Mental Health Resource Center.