Interviewer for a non-camp job: Tell me about a time when you failed and bounced back from it successfully?
Me: I worked at a residential summer camp, and I was a department manager. I managed multiple projects a week. One of the first projects I ever managed in that position was a welcome program for campers that required me to create a vision, get buy-in from the 25 employees I was supervising, and execute this program that would set the tone of our community for the week to come. I had the vision, I got the buy-in, and . . . I failed to get everything ready in time. The program happened, barely, and the impact of the program on the tone of our community for the week was not as strong or positive as I had hoped. One week later, I was in charge of a similar project, and that time I followed through in a way that worked, having learned from the mistakes that I had made a week before. I continued to strengthen the way I managed projects the rest of that summer and was invited back the following summer in a higher management position.
Interviewer: Wow, you were managing projects every week — that is impressive!
The "me" in the interview could be any camp staff supervisor from any summer camp. Maybe the number of staff would change, or the type of project — but that's about it. Everything else happens all the time at our camps. If you work in a professional setting, like a consulting firm, you may manage one or two projects every three, six, or even 12 months. At camp, while it's on a different scale, staff members are taking on professional tasks on the regular.
After conducting research (i.e., surveys and focus groups) across hundreds of staff at numerous camps, I am confident in saying that many of our staff members struggle to articulate the professional value of camp, especially to non-camp people such as potential employers. Many of them come into the summer without thinking about the professional value they can get out of camp and leave at the end of the summer without realizing how much skill development they did. Below are three strategies to keep in mind when helping your staff identify the unique professional value in repeated experiences that happen while working at camp.
Failure at Camp Is OK if You Make it OK
When a staff member leads a sub-par program, doesn't handle a situation well, didn't follow-through on a responsibility, etc., it's on us to encourage them to keep their chin up, reflect on the positive and negatives with a supervisor, and give them a chance to do it again using what they learned from that experience. Then, give the staff member another chance! And another! If you create an environment where it's safe (and even encouraged) to try and fail, and where learning from failure is an accepted practice, then your staff will build confidence and leave summer camp with stories like the one above — demonstrating to potential employers their ability to effectively learn and adapt.
Incremental Development Isn't a Radical Concept
We don't learn skills instantly, in a radical epiphany of understanding. Learning takes time. When you major in a specific field of study you go from 100-level to 200-level to 300-level classes and so forth. It's incremental. Creating an environment that fosters learning includes continuously providing new assignments and responsibilities, often those slightly outside of the recipient's comfort zone. This is another way to build storylines that serve as a proof of concept of the capacity for professional growth that employers want to see in potential employees. 
Set. Revisit. Reset. Repeat!
Within a summer, it is important to help staff recognize and track their own progress. This means staff setting goals at the start of summer, revisiting and resetting goals throughout the summer, and reflecting on those goals at summer's end. This final step should transition into planning for the following summer — emphasizing the opportunities ahead to keep growing current skills and add new skills. That conversation can also be used to explore upgraded titles and roles that correspond to the progress they made this summer, which can eventually serve to demonstrate skill mastery to potential employers.
At camp, we have a chance to be supportive of employee development in a way that leaders in very few other professional fields have. Over and over again we can help our staff members grow while enhancing their résumés and developing their repertoire of interview responses.
Be sure to repeat checking the ACA blog posts next month to read about the value of supportively supervising your supervisors — the third blog post in this series that supports Project Real Job.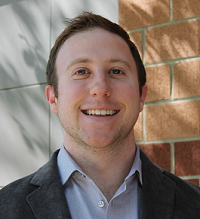 Daniel Shore is a researcher and consultant with an MA (and now finishing his PhD) in workplace psychology. He conducts research across numerous settings, from cybersecurity teams to summer camps, and turns data into action by (1) facilitating training experiences, (2) conducting feedback focus groups, and (3) creating professional development and training curricula. In the camp world, Daniel combines his ten summers of experience as a staff member, unit supervisor, and director of staff and leadership development with his research expertise to help camps strategically train staff to enhance the camp staff experience. Daniel is looking to work with camp leaders who believe what he believes: to have a great camp with happy campers, you need happy counselors.
Feel free to email Daniel with any thoughts, questions, or interest in being a partner through research and training workshops at Daniel@IMShore.com.
Photo courtesy of Many Point Scout Camp in Fort Snelling, Minnesota