Are you a camp director who is spinning a lot of plates? Are your camp families asking for more and more communication before and during camp? When is crazy socks day? What's for lunch? What time is pick-up after the field trip? Did the bus leave on time? And of course — photos!
Parent communication has always been one of the top issues facing summer camps. These demands on camp administrators are unrelenting and resources are spread thin. Thankfully there is a better way!
Many summer camps have adopted multiple online and digital tools to help them manage parent and staff communication before, during and after camp. But busy camp directors are looking for an all-in-one communication solution. The perfect platform would include messaging, photos, videos, forms, camp contacts, check-in, enrollment, and everything camp.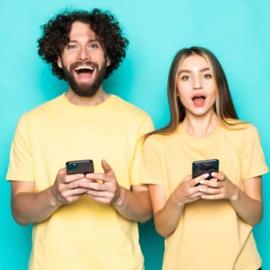 Imagine providing families all the camp information they need, easily accessible at their moment of need, right at their fingertips — on their phones. Better-informed parents result in fewer calls to the office, timely paperwork submissions, and happy campers who actually show up with their superhero costumes on Superhero Day!
Camps use mobile apps to solve these problems and reduce the communication strain.
There are many choices now available for camps looking for help to send mass SMS, share camp photos, manage check-in/out, take registrations, etc. Look for a comprehensive mobile app solution designed specifically for camps.
Consider the following while evaluating which apps to adopt:
Personalized experiences — You should be able to curate your camp app content for each camp family.
Reminders, updates, and alerts — So many things happen before and during camp — parents lose track. Your camp app should include a system to send targeted and timely notifications for reminders, updates and alerts.
Say "cheese!" — Camp photos are essential. Not only do they make parents happy, they are a great way to cross-sell specialty camps and other programs. Parents should be able to view and save photos right from your camp app. Facial Recognition has become popular option with many apps.
What, when, and where? — Let parents, campers, and staff easily access your camp documents from your app; calendars, lunch menus, bus routes, forms, etc.
"Hello, Houston" — If a parent needs to email the camp director or call about attendance, make it easy with on tap from your app.
Remember that mobile technology can also be used to nurture a positive, deeper connection between parents and camps. A comprehensive camp app can streamline the communication process for camp staff, saving time & stress. And to camp families, a well-designed camp app can show your team and organization are committed to staying modern and keeping families involved, informed, and happy.
This blog was sponsored myCAMPapp® by 1218 App Team. myCAMPapp is your all-in-one communication toolbox including your custom branded summer camp app packed with tools to make parent communication easier and more effective. It works side-by-side with your existing camp registration software!
---
Periodically, the American Camp Association (ACA) makes timely and relevant information about products and services available to its members so they can make informed decisions for their camps. However, the ACA does not endorse products, services, or companies.