Camps are experts at creating safe, welcoming spaces with trustworthy reputations. Unfortunately, abuse can take place in any environment. According to the Centers for Disease Control and Prevention (CDC) and the National Crime Victimization Survey (NCVS), 80–91 percent of child sexual abuse is perpetrated by someone the child knows or trusts. As such, camp professionals must remain hyper-focused on continuously strengthening their abuse prevention efforts.
Often underemphasized in the past, incidents of peer-to-peer abuse have been on the rise — especially through the past two years of dealing with pandemic-related challenges. In 2021, the American Camp Association (ACA) Crisis Hotline reported that 21 percent of their calls were related to allegations of abuse — 60 percent of which were peer-to-peer incidents.
Today's youth crave affection and appropriate touch, maybe even more now that we're emerging from a socially distant environment. This creates a critical need to update policies and procedures related to staff preparation to help your camp better identify and prevent abuse. It's also important to teach campers about positive social interactions and respect for boundaries through education and practice.
Reducing the risk of peer-to-peer abuse is a complex task, but here are a few concrete steps you can take to strengthen your prevention practices today!
Three Strategies to Help Prevent Peer-to-Peer Abuse

1. Clearly define expectations.
It's easy for an overused term like "red-flag behavior" to lose its meaning and resonance. A surefire way to identify suspect behavior or possible abuse at camp is to describe red-flag behavior as any violation of boundaries, camp policies, and rules.
You must first clearly define expectations around appropriate touch and affection, personal boundaries, and established camp rules. Not every broken rule at camp is a warning sign of abuse. However, when someone in your camp intends to hurt a child — whether it's another camper or an adult — common behaviors often include pushing boundaries, ignoring policies, or refusing to follow your camp's rules.
Defining expectations around the rules and culture of your camp can help your staff identify patterns of behavior associated with abuse. While you're not likely to catch someone in the act of abusing another person, you can reduce the risk of abuse by identifying and addressing worrying behaviors early.

2. Consistently apply accountability.
It's critical you apply consistent thresholds of accountability when camp rules are broken. Both adults and peers with ill intent will push boundaries to see how far they can go. Eventually, some push to the point of violating boundaries through inappropriate touch.
This same concept can be applied to bullying at camp. You likely have a policy that states bullying will not be tolerated. How do you hold bullies accountable? How much leeway do you give? You won't always catch campers in the act of bullying, but you will see them push boundaries and test rules.
To reduce the risk of abuse, it is imperative you foster a camp culture where everyone — campers and staff alike — are held accountable for their actions, and inappropriate behavior is compassionately called out and addressed.

3. Ensure engaged camper supervision.
Often, peer-to-peer abuse is opportunistic, occurring when campers have a sense of privacy. This can happen during changing times, unstructured rest periods, or when normal conflict between campers escalates. Greater societal demand for children to "get back to normal activities," combined with the impact of a tightening labor market on your staffing levels, have created a perfect storm for increasing the opportunity for abuse.
The third, final, and perhaps most important step for best preventing peer-to-peer abuse is providing active or engaged camper supervision. Do campers feel comfortable reaching out for help if they experience or witness abuse? How well are staff and counselors communicating with each other about warning signs they may be seeing?
Knowing what we know about peer-to-peer abuse, we must train our staff to focus on and effectively manage high-risk times and locations. Engaged supervision is critical. At its heart, engaged supervision is about shifting the paradigm from watching campers to actively engaging and communicating with them so they stay engaged with you. This keeps staff attention on campers, and it prevents campers from seeking other experiences or activities where inappropriate, red-flag behavior or boundary-pushing may occur.
Gone are the days of "stranger danger" and assuming only adults can be abusers. Camps and their staff need to be trained and equipped to identify worrying patterns of behavior like rule-breaking and boundary pushing to help determine if someone — adult or peer — is a friend or foe.
The risk of abuse is serious, and it's your camp's responsibility to keep campers safe. By clearly defining red-flag behavior, applying consistent accountability, providing engaged supervision, and empowering staff and campers alike to speak up or intervene through regular check-ins, you are taking practical steps toward improving your organization's camper safety and abuse prevention efforts.
To learn more about sexual abuse prevention and what your organization can do to proactively reduce this highly sensitive risk, visit churchmutual.com/abuse.
---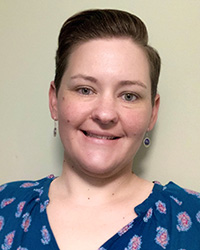 About the author
Brandie Le Clair is a risk control specialist at Church Mutual Insurance, S.I. (a stock insurer)1 dedicated to providing risk control programs and services designed specifically for the unique needs and risk exposures associated with camps and conference centers. Brandie brings extensive knowledge with almost two decades of professional experience in working with and directing both resident and day camp programs and serving most recently with the American Camp Association for five years supporting the ACA Accreditation program. As a consultant with Church Mutual®, Brandie is passionate about sharing her professional experience to help camps and youth serving organizations elevate their health, safety, and risk management efforts to aide in providing a safer environment and programs for their camp community overall.
This blog was sponsored by Church Mutual Insurance.
---
Periodically, the American Camp Association (ACA) makes timely and relevant information about products and services available to its members so they can make informed decisions for their camps. However, the ACA does not endorse products, services, or companies.