Summer 2021 is in the books, and if summer 2020 taught us anything, it's that camp is more valuable than ever. While most camps were unable to operate in 2020, many saw rapid enrollment and waitlists this past summer. Families and campers were eager to return to the joyous space that camp provides — a retreat from the rest of the world, and an antidote to the pandemic. While camps were not immune to COVID-19, extremely low infection numbers in camps across the nation gave us hope.
Camps showed us that it is possible to move forward safely, to regain at least some sense of normalcy, and to work together to protect everything that we love about summer camp. The upcoming CampCounts 2021 report will dive deeper into the stats around COVID-19 and camps, but let's take a step back and highlight moments of celebration, days of adventure, and lessons in resilience from this summer at ACA camps.
Fernwood Cove | Harrison, Maine
"Our greatest lesson learned this summer was the recreation of our summer camp community. Returning to camp brought us connection. Connection with ourselves. A natural connection with the outdoors. A reconnection with each other. Connection through community. [ . . . ] And this summer our greatest lessons learned came in seeing the impact our community can have when we come together. Through our ability to reconnect we supported each other. We overcame challenges. We provided new opportunities. And we returned to the extraordinary that we all needed in so many ways. This summer our greatest lessons learned came through returning home to camp. Returning to where we flourish and become our best selves. And recreating the extraordinary community where we are all valued and supported. We truly can't wait until we are all back together for summer 2022!"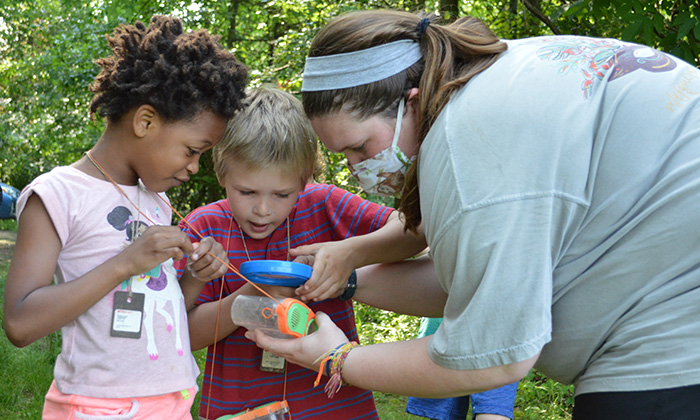 Gales Creek Camp | Gales Creek, Oregon
"Thank you to all the campers and families who joined us for these sessions! It was wonderful to see everyone, and it truly felt like camp. We squeezed a lot of camp into a very short time, and it was totally worth it. The summer is over. Long live the summer! See you next year."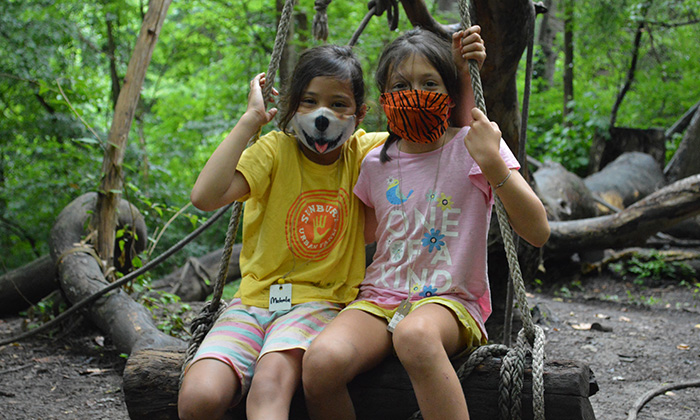 Camp Laurel South | Casco, Maine
"From the bottom of our hearts, thanks to all of you for a summer that couldn't have been more rewarding! To our wonderful camp families: Thank you for your support and the faith you placed in us. To our incredible staff: Thank you for doing more than ever. Your dedication to your campers and ability to find the fun was amazing. And to the best campers anywhere: Thank you for bringing the fun! We watched you have fun, make friends, and laugh again . . . all without technology! You're the reason we do what we do, and we hope the summer was exactly what you dreamed it would be. We can't wait to see you in 2022!"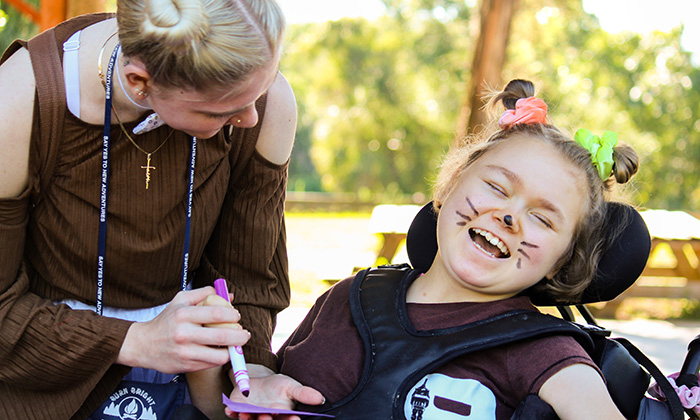 Camp Baco for Boys and Camp Che-Na-Wah for Girls  | Minerva, New York
"Turns out, that being at camp this summer was the best thing ever. The fact that we were forced to miss camp last summer was devastating. We didn't get to feel every emotion, every experience, every moment. But this summer, we had the opportunity to feel that magic once again."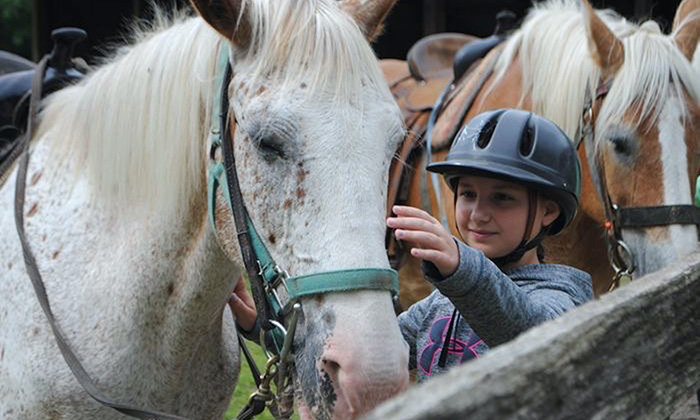 Happiness Is Camping | Hardwick, New Jersey
"There was a lot that was new at Happiness Is Camping this summer, but the love and feeling of family was always as it has been. The truly important part of Happiness Is Camping remained constant. Safety was prioritized, but fun was not sacrificed. We are proud that there were no cases of COVID at camp this summer. The happy sounds of campers filled Happiness Is Camping after a year and a half of silence and that is the biggest victory of all. Summer 2021 was our 40th anniversary of providing free camp to children with cancer and their siblings. It would have been an emotional summer in a normal year, and we don't need to tell you that this year has been far from normal. The overwhelming emotion at camp was gratitude. Thankfulness both for being outside celebrating nature with our friends after a long period of solitude, but also appreciation to all the donors who make these magical summers possible."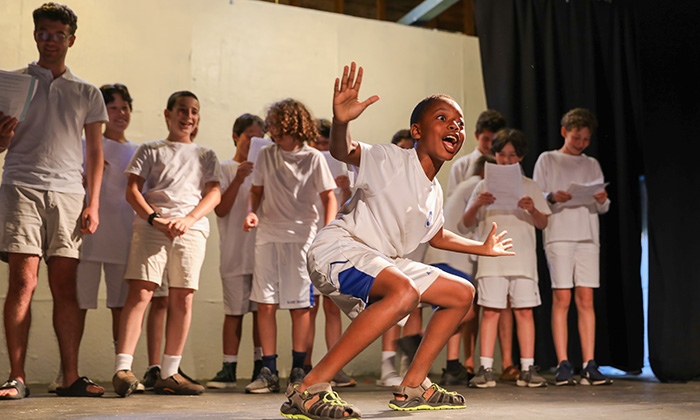 4-H Camp Ohio | St. Louisville, Ohio
"After a very quiet year, our campgrounds — and our hearts — were once again filled with campers, songs and cheer. [ . . . ] Restrictions made for a slightly different camping experience for everyone involved this year, however all of the traditional favorites were enjoyed by campers, both old and new. Participating in activities as a cabin group meant that many campers tried a program they normally wouldn't choose to attend — the overwhelming feedback was that they were surprised and loved the new activity! [ . . . ] The camp community has faced the challenges of the last 18 months head on and we are emerging smarter, stronger and with a greater appreciation of the impact that camping has on human connection, as well as the health benefits for individuals and our communities. We are looking forward to what this next season brings."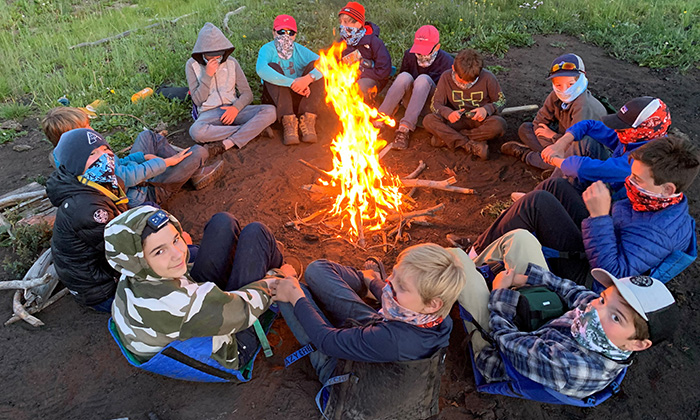 Rockbrook Camp for Girls | Brevard, North Carolina
"Rockbrook had a fantastic camp season — refreshing everyone at camp, rebuilding our connections to what really matters, and reviving that camp spirit we've all yearned for. We are grateful beyond words. We're already looking forward to next summer when we can welcome everyone back to Rockbrook and recreate that great feeling of camp — the relief of being surrounded by a supportive community, the joy of being utterly silly just for fun, and the pride that comes from accomplishing new things."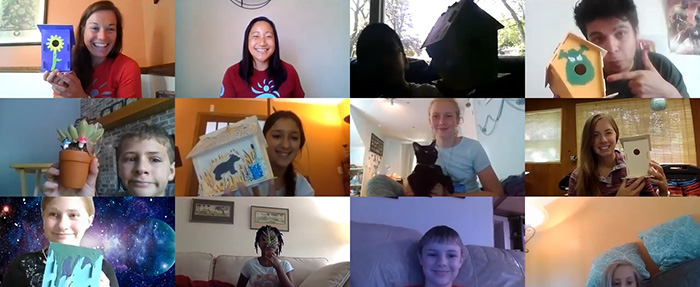 Boys & Girls Clubs of Chicago | Chicago, Illinois
"Boys & Girls Clubs of Chicago had another successful summer camp in 2021. From swimming to the Summer Brain Gain program, to field trips, to games in the gym, our staff ensured there was never a dull moment for our amazing Club members. One of the best parts about BCGG Summer Camp is that it offers special opportunities for our Club members — whether it be an activity they have never tried or visiting a place they've never been to. This summer, our kids had the chance to learn boating skills from the Chicago Maritime Arts Center and tennis from the United States Tennis Association. In addition, our teens got the opportunity to attend a two-week trip out West to learn about the travel industry. The summer was jammed pack with activities that kept kids engaged, safe and, most importantly, made sure the kids had fun!"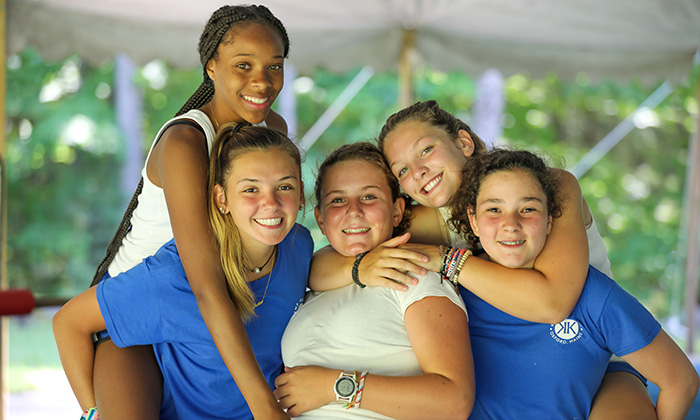 Alpengirl Camp | Manhattan, Montana
"After a year filled with staying inside and uncertainty our goal was to just make sure camp happened and young girls had a place to express themselves and connect with others in the outdoors. Nothing heals quite like nature and nothing is better than a roadside dance party after a year of online school. [ . . . ] We are thankful for everyone that attended camp this summer and for the amazing effort from all of our camp parents, staff and outfitters as well. We wish everyone an amazing school year and we hope to see you next summer for more adventures!"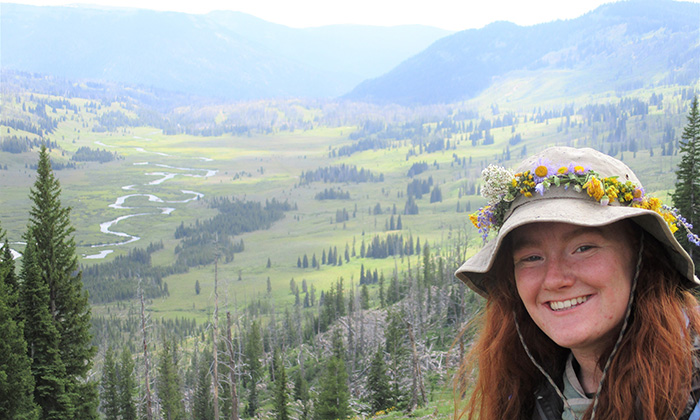 Camp Harlam | Kunkletown, Pennsylvania
"I can confidently say that, here at Harlam, the kids are all right. Many may think of camp as mainly fun and games. It certainly contains these things, and is also so much more. It's a big playground, with a big safety net built in, that allows kids opportunities to take risks, knowing that they have the guidance and support of peers and staff there to assist them. [ . . . ] This year, these opportunities were priceless and, we hope, have equipped them with skills, perspective, relationships, confidence and knowledge that will serve them well once they depart. What an honor to see so many kids try (and fail and try again) and succeed here. All of this to say that these experiences have deeply impacted your kids, for good. While you, and they, may be fearful of the complicated and complex challenges that may lie ahead for them outside our gates, know that they are leaving here having tested their existing reserves of courage, built them up, and thrived."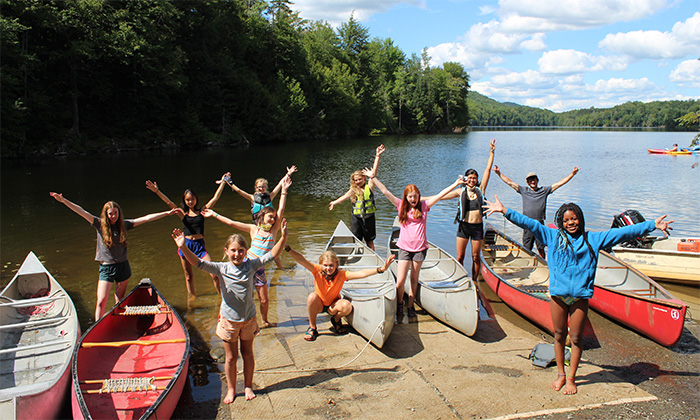 Camp Rockmont | Black Mountain, North Carolina
"The gratitude I feel for 2021 is an 'of course' sense of gratitude. When we asked our families to participate in new protocols they said, 'of course.' When we were met with challenges that required us to lean into different areas of work, members of our team would say, 'of course.' Was this summer the most challenging summer in recent memory? Of course. Was it full of fun, adventure, and laughs? Of course. Was it the best summer ever? Of course. And I look forward to a somehow even greater 2022."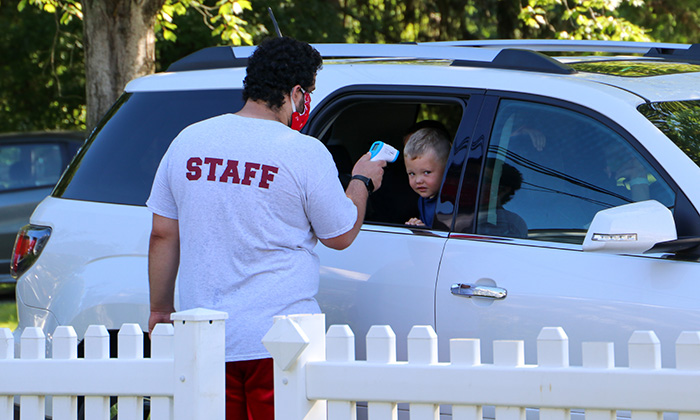 Camp Romaca | Hinsdale, Massachusetts
"...Nothing eases the pain that the camper who spent the first 3 weeks homesick, or the counselor who thought this was just a summer job in between college semesters feels when they can't explain why they suddenly don't want to leave, or why they wish this summer could have lasted forever. [ . . . ] We watched your girls run around camp holding hands with (new and old) friends; conquer the high ropes course and beam with pride; jump off the Wibit (for the first or hundredth time); make up songs and dances and run each morning to be the first to flagpole. We have seen so much growth and perseverance and special bonds form between camp sisters; girls and their counselors; and whole divisions come together. [ . . . ] Already counting down the days till 2022!"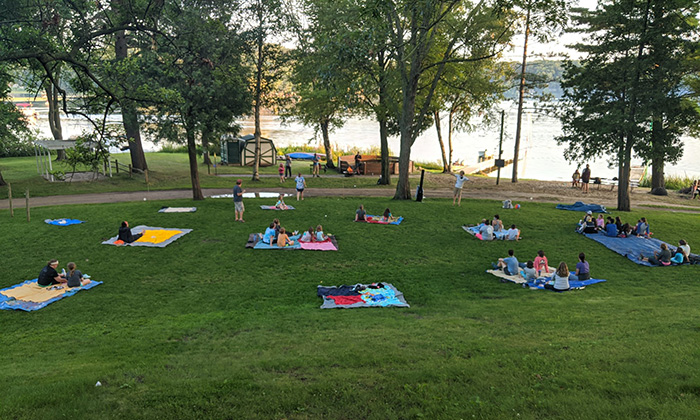 Camp Balcones Springs | Marble Falls, Texas
"It is so wholesome — and important — to see campers be around one another in a happy and non threatening way and share such meaningful experiences together — working on a team, having fun and dancing, or overcoming a fear or obstacle. [ . . . ] Campers and staff alike exhibited so much happiness and unity throughout the session. [ . . . ] Thank you, as always, for choosing to spend some of your precious summer weeks with us at Camp Balcones Springs! It is the greatest gift to spend time with your campers, and we are endlessly grateful."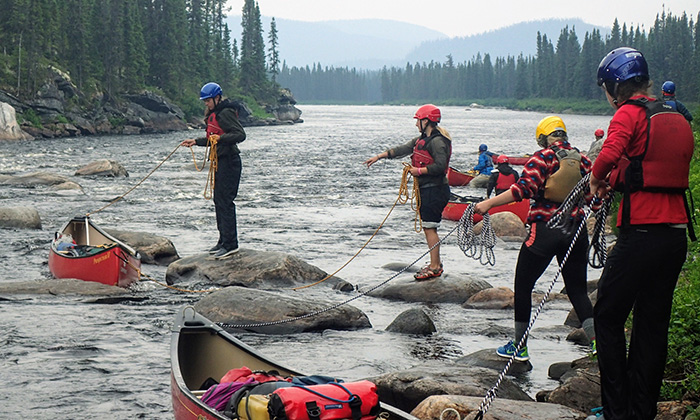 Gravatt Camp and Conference Center | Aiken, South Carolina
"After a year without camp, Gravatt opened for the summer of 2021 and was a place of joy for over 1,000 campers and staff. As we close camp we cherish the memories made and the lives impacted by this special place in the woods. We will miss the joyful sounds of children that fill these pines all summer long. Gravatt has always been a place of joy, community, friendship, and love. This summer seemed a little extra special and important for all these children and young people after a year away. We are so thankful you all made Gravatt home for a little while. We will miss you, campers and staff. Go do great things, work hard in school, grow and learn, and then come back to see us next summer! Farewell, summer 2021. We are so thankful to have experienced your joy."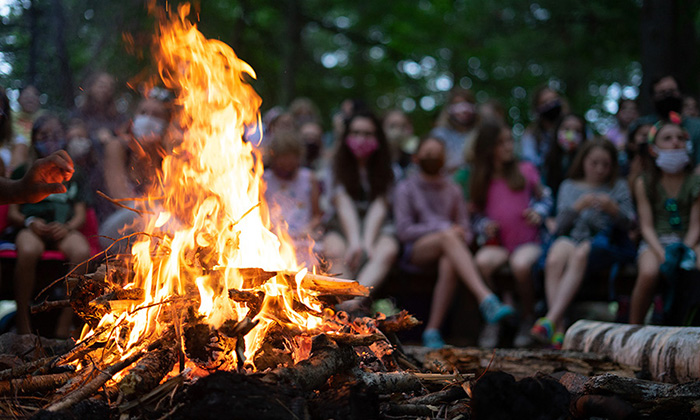 Elmwood Day Camps | White Plains, New York
"If you want to go fast, go alone. If you want to go far, go together." – African Proverb

"One of the great tragedies of the COVID-19 pandemic is that it has robbed all of us of togetherness. Children and adults have not been able to celebrate, mourn, socialize or just be together naturally for way too long. This summer, we were together safely again. We were playing together, working together, eating together, and laughing together. The smiles we all saw on children's faces every day were real and because of the hard work, sacrifice, and dedication of so many. There are countless memories from the summer of 2021, but the one that will never disappear is the story of connection and togetherness."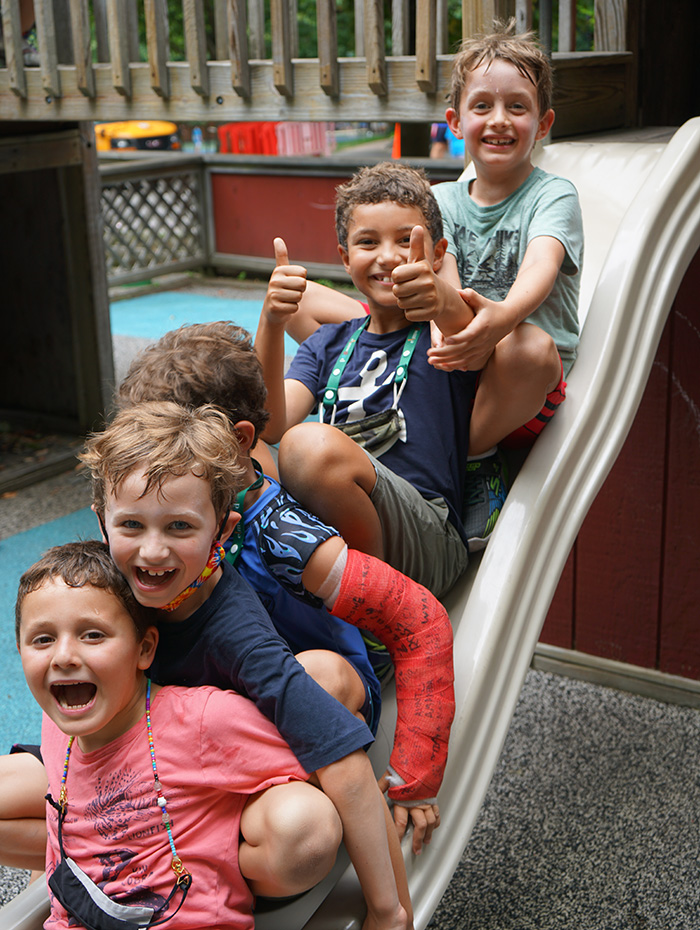 Photos courtesy of Dream Oaks Camp in Bradenton, Florida; Camp Wekeela for Boys & Girls in Hartford, Maine; Sunbury Urban Farm in Columbus, Ohio; Camp Lutheridge in Arden, North Carolina; Kamp Kohut in Oxford, Maine; Teton Valley Ranch Camp in Dubious, Wymoing; Madison School & Community Recreation Middle School on the Move in Madison, Wisconsin; Water Wanderings, Inc. in Hyde Park, Vermont; Camp Newaygo in Newaygo, Michigan; Camp Chewonki in Wiscasset, Maine; Elbow Lane Day Camp in Warrington, Pennsylvania; and Elmood Day Camps in White Plains, New York.