ACA, Keystone Regional Fall Camp Conference
Location
Doubletree Resort by Hilton Hotel Lancaster 2400 Willow Street Pike
Lancaster, PA 17602
Cost
See pricing details below
CECs
6.00
Please join us for the Keystone Regional Fall Camp Conference in Lancaster, PA! This three day conference will be full of networking, top-notch educational sessions and great speakers. This event will be held at the Doubletree Resort by Hilton Hotel Lancaster, PA. 
Call for Proposals   
The Conference Program Committees are accepting proposals for innovative and dynamic sessions that help to support the conference mission: create a community of camp professionals to educate, inspire and prepare them to provide a high-quality camp experience for their staff and campers. Submit a proposal today!  Deadline to submit is August 25, 2023
Awards  
Keystone Regional Recognition Awards - During our Keystone Regional Camp Conference, we look forward to recognizing individuals who are making great impacts within the field of camp throughout Pennsylvania and Delaware. Consider nominating a colleague or friend today. Submit by September 12, 2023
Scholarships
The Local Council of Leaders has made conference scholarship funds available for members of the Keystone Regional office. Applicants will be informed of their application status within one week of submission. Submit an application today. 
Early Bird Deadline is September 20, 2023
Registration includes keynote, education sessions, Tuesday dinner, Wednesday breakfast & lunch and Thursday breakfast & networking events
Not an ACA Member? Join today for FREE and get the best rates for this event!
| Type | Early-Bird | Regular |
| --- | --- | --- |
| 1st Person Member | $165 | $220 |
| 1st Person Nonmember | $220 | $280 |
| Each additional person from SAME camp- Member | $145 | $195 |
| Each additional person from SAME camp- Nonmember | $200 | $280 |
| Student/Retiree Member | $95 | $105 |
| Student/Retiree Nonmember | $145 | $155 |
| Commuter- Wed. ONLY Member | $80 | $80 |
| Commuter-FULL CONFERENCE Member | $110.00 | $170.00 |
| Commuter-FULL CONFERENCE Nonmember | $130.00 | $200.00 |
Need a hard copy of registration; email kschaefer@ACAcamps.org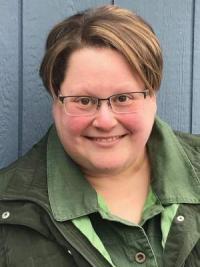 Emily Golinsky's sessions get called many things, and her favorites are: "tremendously helpful," "definitely not the same-old-same-old," "fun and informative" and "not to be missed – a reason to come to the conference!" As Founder of Bright Moose LLC (www.brightmoosetraining.com), Emily provides training, consultation, and professional development for camps, schools and youth organizations, guided by the motto "Help Others Shine Bright!" She has held multiple roles in camp leadership, including most recently 15 years as Executive Director at Camp Starfish (NH). She is Vice President for NH Camps and is an accreditation visitor, committee member, New Camp Director Workshop faculty member, and Newer Director Resource Group facilitator for ACA, New England. Emily has her BS in Health Psychology and MS in Camp Administration & Leadership. In her spare time, she is also an education advocate for youth with special needs, an Adult MHFA instructor, and an avid collector of terribly awesome puns. You'll find her in Camping Magazine, Parenting NH, ACA's Project Real Job Blog, and on the Day Camp Pod, as well as at conferences and events around the US. For more information or to contact Emily, email emily@brightmoosetraining.com
Keynote-Tackling Thorny (Camper & Staff!) Behavior with Confidence 
Kick off your conference with Emily as we delve into some thorny issues of behavior - both camper and staff! Emily will share strategies and considerations for tackling the tough stuff, and then you'll have a chance to get in on the action! We'll go in-depth into discussion of specific scenarios, seeking answers to questions including "what impacts does this decision have on each part of our camp community?", "what resources do I have/need to manage this?" and "what else do I need to consider when making my next move?" It's part behavior skills, part staff management strategy, and part decision-making practice...the whole session adds up to increased confidence when handling future bumps in the road.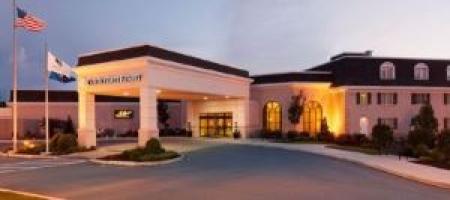 Doubletree Resort by Hilton Hotel Lancaster
2400 Willow Street Pike
Lancaster, PA 17602
We are excited to be at the DoubleTree Resort by Hilton Hotel in Lancaster, PA. This resort offers an indoor pool, golf course and fitness center!
Room Reservation Includes:
Check-in is 4 p.m. and Check-out is 11 a.m.
ACA Room Rates:
$155/Night-Single/Double plus applicable sale & room tax
Reserve your room by September 25, 2023
Schedule at a Glance
**Included in registration is dinner on Tuesday, breakfast and lunch on Wednesday and Thursday breakfast**
Tuesday-October 17
12:30-2:00PM: Registration
2:00-3:45 PM: Welcome & Opening Keynote
4:00-5:00: Educational Breakout Session 
5:30-7:30: Evening Reception
Wednesday-October 18
8:45-9:45: Educational Breakout Session 
10:00-11:00:Educational Breakout Session 
11:15-12:15: Educational Breakout Session 
12:15-1:30: Lunch & Awards
1:45- 2:45: Featured Speaker 
3:00-4:00: Roundtable Discussions
5:30- Optional Evening Outings!
Thursday- October 19
8:45-9:45: Educational Breakout Session 
10:00-11:00: Educational Breakout Session
11:00-11:30: Closing 
Breakout Sessions will include:
An Employment Law Crash Course for Camps
Moving from Surviving to Thriving at Camp
Cultivating Connections: The Power of Communication in Camp Culture
Crisis Communications: Always Acknowledged Never Planned or Trained
Let's Talk Law: Legal Questions Answered
Program Elevation ( and Aligning to Core Values)
5 Rules of Effective Conversation
Team Work Makes the Dream Work
Please Sign Here: The Contracts that Bind Us
Check out the Full Detailed Conference Schedule with Session Details! 
Youth Mental Health First Aid Course
The Youth Mental Health First Aid Course is designed to teach individuals how to help an adolescent (age 12-18) who is experiencing a mental health or addictions challenge or is in crisis. The course introduces common mental health challenges for youth, reviews typical adolescent development, and teaches a 5-step action plan for how to help people in both crisis and non-crisis situations. Topics covered include anxiety, depression, substance use, disorders in which psychosis may occur, disruptive behavior disorders (including AD/HD), and eating disorders. 
The course will begin 1pm on Monday October 16 and end at 6:00 pm. Just a reminder that we will not provide meals on that day and feel free to bring your own snacks.
Title Sponsor - $3,000
Keynote Sponsor - $2,000
Session Sponsor - $1,000
Snack/break Sponsor - $500
Sponsors can choose to have a table at the event.  However, there is no unopposed time. This is not an exhibiting event.
Contact Kim Fitzgerald for exhibitor questions and sponsorship packages and details.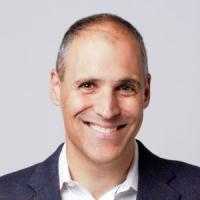 Ken Schainman is the former Director of Mohawk Day Camp, White Plains, NY (2004-2016),
Founder of SummerQuest Day Camp, Armonk, NY (2010-11). Currently Ken is a management and leadership consultant for Harvard's Leadership for a Networked World and work with Wharton's Executive Education Program. He is the former Executive Director of the U.S. chapter of IPEN, the International Positive Education Network, bringing the science of Positive Psychology - the study of happiness, wellbeing, resilience and performance - into the classroom. Ken has a MBA from Duke University, and a Masters in Applied Positive Psychology from the University of Pennsylvania.
Session: Transforming Program with the Science of Resilience and Wellbeing
in this session participants will get a brief overview of Positive Psychology - the science of happiness, wellbeing, resilience and performance - and a list of
implementable strategies for how to teach the skills of wellbeing to campers and staff alike. Participants will leave with a practical, concrete "How-To" guide on both ways to weave Positive Psychology into regular programming, inspire and train young staff to teach wellbeing skills, and communicate to parents specific new ways that camp can build stronger, more resilient, more engaged children.