ACA, Northland Fall Workshop and Get-Together
Date
October 25, 2023
8:30 am – 4:30 pm CT
Location
Koronis Camp & Retreat Center 15752 Lake Avenue
Paynesville, MN 56362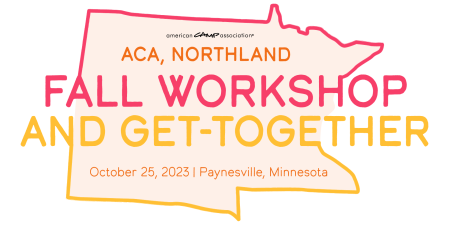 Cost
See pricing details below
CECs
3.00
Please join us for the Northland Fall Workshop and Get-Together at Koronis Camp in Paynesville, MN! Don't miss this awesome day of professional development and networking. The fall workshop will feature a keynote speaker, educational breakout sessions, and roundtables. 
Early Bird registration is available through September 27, 2023
Registration includes continental breakfast, keynote, education sessions, lunch, and networking events.
Lodging is available at Koronis Camp. See Koronis Camp & Retreat Center tab for additional details.
Not an ACA member? Join today for FREE and get the best rates for this event!
| Type | Early-Bird | Regular |
| --- | --- | --- |
| Member | $70 | $80 |
| Non-Member | $95 | $105 |
| Additional person from same organization - Member | $45 | $55 |
| Additional person from same organization - Non-Member | $77 | $86 |
| Retiree / Student | $50 | $60 |
View Full Schedule with Session Descriptions
Wednesday, October 25, 2023
8:30 a.m. - 9:00 a.m. Check-in & Mingle
9:00 a.m. - 11:15 a.m. Welcome & Morning Workshop
11:30 a.m. - 12:00 p.m. Energizers & Networking
12:00 p.m. - 12:45 p.m. Lunch
1:00 p.m. - 1:45 p.m. Roundtable Conversations
2:00 p.m. - 3:15 p.m. Educational Breakout Sessions

Add Heart - Fostering Genuine Connection, Presence, & Creativity
How to Stay Mindful When Everything is Moving - Including Me
Inclusion Strategies for Neurodivergent Campers

3:30 p.m. - 4:15 p.m. Roundtable Conversations
4:15 p.m.  Camp Tour / Depart

Jolly Corley, M.S. works each summer developing 150 emerging leaders to create a dynamic & thoughtful camp culture through staff development. Using games, theatre & life experiences she prepares staff to understand that our own experiences are the most useful tools for reflection & growth to a solid foundation in becoming leaders for life. Her work with Camp Robindel & jolly corley, llc, takes her around the world providing training to develop a staff culture that promotes personal & professional growth. Check out jollycorley.com for more information. 
Morning Workshop - A guided reflection looking at highs and lows of 2023 season to move thoughtfully into 2024. 
The morning workshop will guide participants on a reflective journey of 2023 so they can continue into 2024 with energy and inspiration. Participants will consider why and how the summer unfolded the way it did, use 2023 experiences to evaluate and measure values action, and plan how to move forward with intentionality and mindfulness. Workshop participants will have fun and create an opportunity for dialogue where all feel valued, engaged, and committed to putting their values into action.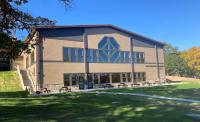 Koronis Ministries, a United Methodist Camp and Retreat Center located on lovely 3000-acre Lake Koronis in Central Minnesota, is pleased to host the 2023 ACA, Northland Fall Workshop. The event will be primarily held in the ministry's new Tabernacle Meeting and Dining Center, a state-of-the-art venue overlooking the lake.
Lodging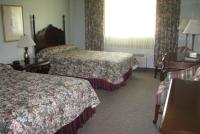 For those coming a distance or wanting a get-away, hotel-style lodging is available both before and after the workshop in the Sunrise Inn facility right next to the Tabernacle. 
Room rate - $99 per room per night
Each room has two double beds and a private bath
Contact Koronis Ministries directly to reserve - (320)-243-4544
Title Sponsor - $3,000
Keynote Sponsor - $2,000
Session Sponsor - $1,000
Snack/break Sponsor - $500
Sponsors can choose to have a table at the event.  However, there is no unopposed time. This is not an exhibiting event.
Contact Kim Fitzgerald for exhibitor questions and sponsorship packages and details.