Greetings Camp Evaluators! I'm so excited to have another guest author for our Research 360 Blog, this time to tell you about some non-survey approaches to gathering evaluation data from youth. So read on for some fun additions to your evaluation toolbox.
Hi there! I'm Corey Newhouse, the founder and principal of Public Profit. I've had the good fortune to attend all kinds of camps, starting with a sleep-away camp at my local YMCA to one that taught kids all about history. (My dad still has the ceramic castle I made.) I served as a camp counselor in high school and college, too.
For many kids at camp, "please take this pen and paper survey" has a fun factor near "practice dentistry on yourself with a rusty spoon." And for good reason! Each year, kids are asked to complete lots of surveys, whether for their school, scout troop, or sports league. Once summer rolls around, many young people have had enough of rating their lives on a 1-5 scale.
And yet, youth voice is essential to our work: getting input from the young people we serve helps us to improve the quality of our camps by providing adult staff with information about what campers liked and would change. And when young people have good things to share, it can help camp managers to attract more families over time. So we can't simply stop asking for young people's opinions — we need to find better ways than yet more surveys.
Fortunately, there are lots of non survey-based ways to solicit input from young people. Consider these out-of-the-survey-box approaches:
Showtime! — Ask young people to write a play or song about their experience at camp. When they are performing, keep careful track of what they say about camp, then group similar ideas into themes. This way, you can show how young people perceive the main purposes of camp, whether making friends, learning new things, or being in nature.
Picture Pages — Sponsor a poster contest at your camp, where every young person makes a poster about the theme "camp matters to me because…" Create a tally of things campers mention in their posters, such as specific activities, people, or things they have learned. Be sure to pick a few winning posters and display them all over the place.
Candy Survey — Get a few jars or buckets together, and label each with a question. Have campers share their opinion by dropping a piece of candy – Starburst and Jolly Ranchers work well – corresponding to their answer. For example, red Starburst can mean "strongly disagree" while pink mean "strongly agree."
All of these activities — and more! — are in our free and fun guide, Creative Ways to Solicit Youth Input. Download a copy at our website here.
Corey Newhouse is the founder and principal of Public Profit. Public Profit helps youth service organizations be their best by making sense of their data. Former educators and youth workers ourselves, we're passionate about helping our clients to measure and manage what matters. To learn more about our work, check out our web site: www.publicprofit.net or follow us on Twitter @public_profit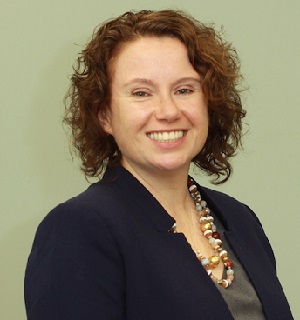 Photo courtesy of Camp Kamaji for Girls, Cass Lake, Minnesota.