Today we proudly announce the election of National Board Officers and five new members to our National Board of Directors.
American Camp Association President/Chief Executive Officer, Tom Rosenberg, announced "We are excited to welcome our new Board Officers and Directors. They each bring exceptional talent, vision, and thought leadership. They truly value the camp experience as foundational in preparing young people with the type of 21st-century learning competencies they will leverage in becoming successful adults and leaders."  
Henry DeHart , ACA chief operating officer, shared "They join the American Camp Association at an exciting time as we continue to provide thought leadership in research, professional development, and standards. Our board will play a vital role in the development of our new strategic plan as we focus our efforts to strengthen the organized camp movement."
Please join us in welcoming:
Executive Officers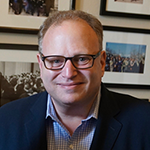 Scott Brody
(Board Chair)
Scott is an educator and thought leader in the areas of 21st-century learning, workforce development, and child development. He is the founder of Everwood Day Camp in Sharon, Massachusetts, and the owner and director of Camps Kenwood & Evergreen. Scott is also a strategic partner of IDEAS Education in Beijing, China. Scott has been an Executive Board member of the Partnership for 21st Century Learning in Washington, DC, and leads P21's work in "Beyond School" education. Scott has led multiple briefings for the US Congress on the ways in which high quality camp experiences promote college and career readiness and speaks globally on these issues on behalf of the camp profession. Scott is the government affairs chair of both the American Camp Association and the Massachusetts Camp Association and is a member of ACA's CARE Committee. Scott is a member of the Board of Directors of the Foundation for Jewish Camp and the American Camp Association where is also a past Board Vice President. He is also the author of an award-winning article for Camping Magazine entitled "Teaching the Skills that Children Need to Succeed." Scott is an honors graduate of UC Berkeley and received a juris doctor from Boston College Law School in 1990.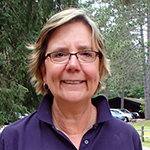 Anne Derber
(Vice Chair)
Anne is serving in her 18th year as chief executive officer for Manito-wish. Anne's roots run deep within the organization going back to that of a camper in the early 70s. She has been working for the YMCA for more than 30 years including the YMCA of Metropolitan Chicago. Anne and her husband, Brian, have two adult children. Anne enjoys walking, snowshoeing, golf, bike riding and being on the water. Anne is serving her second term on the ACA National Board and the American Camping Foundation Board.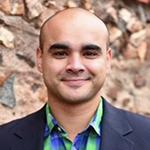 Chicka Elloy
(Treasurer)
Chicka is the global director of leadership development and talent management for 11,000 employees at BCD Travel, a leader in corporate travel management based in Atlanta. Raised and educated in Australia, Chicka earned his degrees in education before moving to California to work 15 years for SuperCamp, an academic and life skills residential camp operating at universities throughout the US and 16 other countries. Chicka has written for USA Today Education, was featured in Target's first virtual runway, and has appeared as a parent expert on Huff Post Live. His blog "The Frequent Flyer Father" was voted 2012/2013 Best Daddy Blog by Parents Magazine. Most recently, Chicka published Addicted to Camp: An Intervention for Staff and Future Leaders, which climbed to #1 on Kindle under Education in 2014. He is the founder of iKnuckleBump.com, which now serves 2,000+ educational leaders each month as a staff training and engagement platform. Chicka is serving his second term on the American Camp Association Board and first term as Board Treasurer. Chicka serves as a member of the American Camping Foundation Board of Directors.
Board Members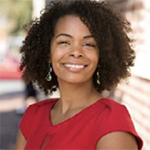 Ju'Riese Colón
(National Vice President of Child & Club Safety for the Boys & Girls Clubs of America)
In this capacity, Ju'Riese is responsible for leading the child safety policies and initiatives for more than 1,100 Boys & Girls Clubs Organizations and nearly 4,300 Boys & Girls Club locations across the United States, including those located on native lands and military bases. Ju'Riese formerly served for 15 years as the Executive Director of Prevention & Outreach for the National Center for Missing & Exploited Children (NCMEC). She led NCMEC's prevention and education programs related to child abduction and sexual exploitation and their delivery to children, families, and the public. Her professional experience also includes leading prevention and outreach initiatives with youth serving organizations serving families, educators, law enforcement, and diverse communities. Ju'Riese is an experienced child advocate and serves as an expert on issues related to child safety. She is a graduate of Virginia Commonwealth University where she received degrees in both Criminal Justice and Spanish. She also holds a degree from the Proyecto Lingüístico Francisco Marroquin in Antigua, Guatemala.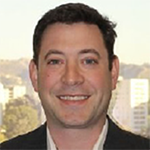 Aaron Dworkin
(President, After-School All Stars Network)
Aaron is a well-known youth development leader in the after-school OST space working 75,000 economically disadvantaged middle school students at 400 Title I schools in an afterschool program that is free to all participants. He grew up attending camp and worked as summer staff as a young adult. He is eager to marry the work of the American Camp Association and After-School All Stars and help create summer camp staff experiences for his nearly 5,000 part time seasonal afterschool staff and eventually find a bridge to help his after-school clientele gain access to camp experiences. There are many opportunities for collaboration. Aaron is able to help us gain access to federal funding to help underwrite camp-like experiences for economically disadvantaged children. He and his colleagues work with a variety of corporate philanthropies and he believes he can help us potentially recruit corporate board members and corporate sponsorships. Aaron is based in DC primarily for the federal grant fundraising and government relations work that is necessary to keep ASAS thriving. He is well connected with a number of ACA's OST partners such as National Afterschool Association, Afterschool Alliance and 4H. Aaron offers a strong youth development voice especially around economically disadvantaged and culturally diverse middle school students. Aaron wants to help us elevate camp and camp-like experiences in the public eye and help us recruit culturally diverse board members to help us advance the mission of ACA in future years. Aaron has a graduate education degree from Harvard and an MPA from Columbia.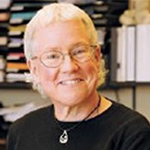 Mary Rogers MEd
(Executive Director – Sherwood Forest)
Mary has been involved with Sherwood Forest since 1967 — as a camper, counselor, village director, program director, camp director, and since 2002, executive director. Mary is a 1970 graduate of the Leadership Training Program at Sherwood Forest. Since her first year as a camper, Mary has spent just one summer away, when she completed her master's degree in education at Harvard University. She holds a bachelor's degree in psychology from Webster University, and is a member of the 2001 class of Leadership St. Louis. Mary is active with the American Camp Association at the local, regional, and national levels. Mary also works in a variety of volunteer roles for other regional and national nonprofit organizations.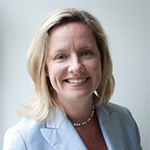 Elizabeth Sosnow
(Managing Partner/Owner of Bliss Integrated Communication)
Elizabeth is a passionate champion for camp. While she didn't attend camp as a youth, she has watched her three teenage sons all thrive and grow extraordinarily from their camp experiences. Elizabeth Sosnow is managing partner at Bliss Integrated Communication where she is a part of the management team responsible for the company's overall operations and strategic direction. Her day-to-day responsibilities include overseeing the integrated marketing strategy and execution for our largest professional and financial services accounts. Always hunting for the newest integrated marketing innovations, Elizabeth also directs the firm's digital activities, helping B2B and B2C clients assess and maximize audience engagement via evolving communications tools. Elizabeth serves as chair of digital marketing for Worldcom's Global Board of Directors and previously held that position for the Americas region Board of Directors. Her own guest blog posts have appeared in Convince and Convert, PR Daily, Content Marketing Institute, and Communications Conversations, among many others. She has been named a "B2B Social Media Thinker," "100 People to Watch in PR," and runner-up "B2B Twitterer of the Year."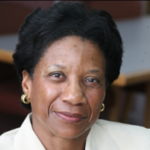 Beatrice Welters
(Founder/Co-Chair AnBryce Foundation)
Beatrice serves as the founder and co-chair of the AnBryce Foundation, a foundation she established with her husband Anthony Welters (LAW '77), Esq. in 1995 as a way to provide opportunities to underprivileged children. She established Camp Dogwood Summer Academy in 1996. In 1998, the mission of the foundation was further advanced through the creation of the AnBryce Scholars Program at NYU Law School. In 2004, the Welters founded a second organization to serve underserved youth, the Vincent Wilkinson Foundation. Beatrice is a former US Ambassador to the Republic of Trinidad and Tobago. She serves on the board of the Brookings Institution and is a member of the Board of Visitors of Colin Powell's School for Civic and Global Leadership and City College. She also previously served as a trustee of the Aspen Institute and Kennedy Center for the Performing Arts. She and her husband are recipients of the Woodrow Wilson Award for Public Service in recognition of their long-standing commitment to philanthropy. Beatrice serves on the Perlmutter Cancer Center Board at NYU Langone Medical Center. In 2015, the Vincent Wilkinson Foundation made a generous gift to NYU Langone to build a model program to improve outcomes for medically underserved women by reducing barriers to quality care and advancing pioneering treatments for breast cancer. She received her Bachelor of Arts from Manhattanville College and her Master of Arts from John Jay college of Criminal Justice at the City of New York. She resides in Virginia with her husband. They have two adult sons.