About the Survey
ACA is committed to serving our members. We cannot do anything without you – the members. Every three years, ACA asks you and the entire membership to tell us how you value ACA resources. We promote the survey in ACA Now, in ACA local office newsletters, and at the ACA National Conference.
This year we took a new approach. As camp professionals, we know the importance of evaluating camper outcomes. ACA member outcomes are equally important. They are how we meet our mssion to enrich the lives of children, youth, and adults through the camp experience. The best way to do this is to ask our members about the outcomes of their membership experience and the ACA resources they feel best support their work.
This survey was designed to look at key outcomes related to (1) professional growth and preparedness, (2) safety and program quality, (3) connectedness to the camp profession. Here's a brief overview of how members ranked ACA member resources and their contribution to key outcomes.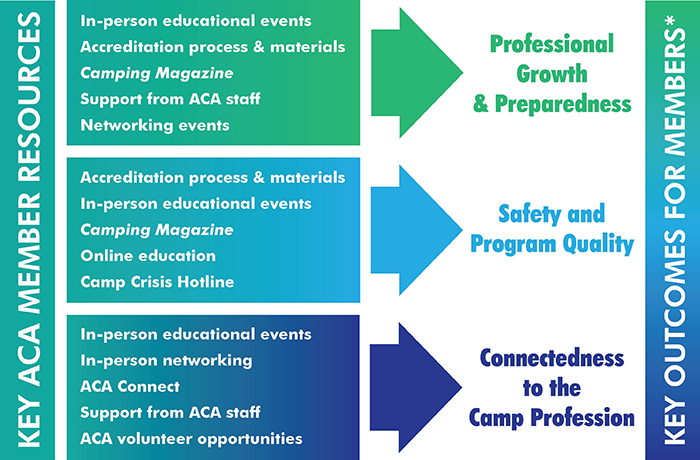 Key Outcomes for Members
*For this survey, growth in these outcome areas looks like the following.
Professional Growth & Preparedness
Gaining skills that are valuable to the work of a camp professional.
Prepared for the demands of the camp profession.
Confident as a camp professional.
Safety & Program Quality
Confident in the ability to support safety and program quality.
Prepared to implement practices that promote camper and staff safety.
Prepared to implement practices that represent a quality camp program.
Connectedness to the Camp Profession
Connecting with camp professions through a variety of networking and educational opportunities
Feeling supported by other camp professionals.
Making meaningful contributions to the camp industry.

Who Responded
A total of 376 individuals responsed.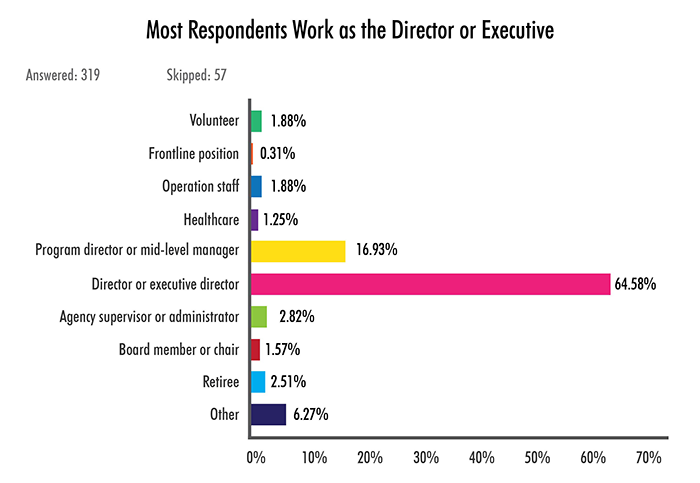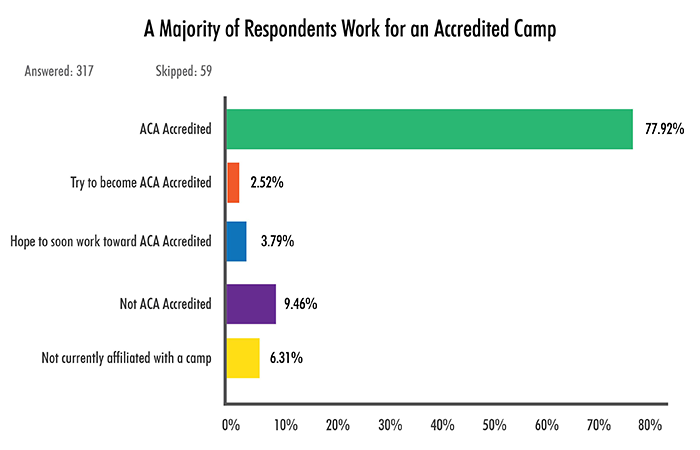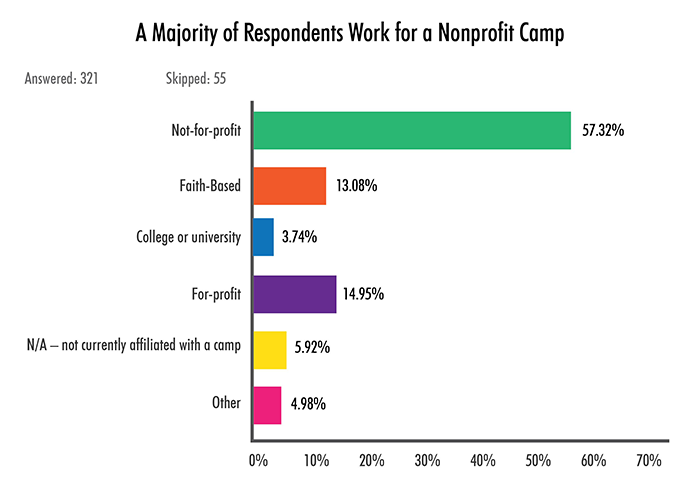 What We Learned
In-person educational events are a primary driver of outcomes. However, many members faced barriers to attending, including time, distance, and expense related to these events.
The accreditation process plays a critical role in helping members provide safe and higher quality programs. Some respondents identified the need to receive greater support in articulating value of the accredited camp experience to their constituencies.
One-on-one support from staff was ranked as a key resource in helping members achieve these outcomes.
Members who volunteer for ACA reported that volunteering accelerates the same outcomes; they feel more connected, feel their professional development is enhanced, and understand and can apply more lessons toward a safer and higher quality program.  

What We'll Do with What We Learned
ACA is always looking for ways to improve the member experience and member outcomes, what we learned will help us to prioritize staff and volunteer work and projects in the coming year, including at least some of the following:
Articulate the value of attending in-person events, by better describing the targeted outcomes of specific events.
Explore ways to host virtual networking to foster connectedness among those who cannot travel to in-person events.
Although ACA is already two years into the focus on accreditation… expanding education and support including updating all levels of training and types of training. Making the accreditation process more accessible to more types of camps.
Work to ensure that ACA resources that support members' work in articulating the value of accreditation are accessible and relevant.
Ensure that staff support is where, when, and what members need.
ACA's new volunteer portal supports volunteer engagement by allowing members to see open positions, sign up for volunteer opportunities, and track volunteer work.