Meet the volunteer advisory committee for the 5-year ACA research project.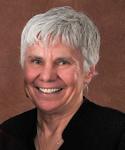 Karla Henderson, Ph.D. (committee chair), is Professor Emeritus in the Department of Parks, Recreation, and Tourism Management at North Carolina State University. She has given presentations at local and national camp conferences during her 40 years as an ACA member. She served on the ACA Board of Directors from 1982-1986 and from 2007-2010. Karla also served on the Committee for the Advancement of Research and Evaluation (CARE) with tenure as Chair from 2007-2013. In 2011, Dr. Henderson was awarded an honorary Doctor of Science degree from the University of Waterloo in Ontario, Canada. Free time activities include volunteering, hiking, playing in a community band, and travelling.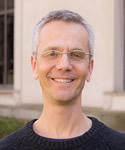 Tom Akiva, Ph.D. is an associate professor in Psychology in Education at the University of Pittsburgh. He studies out-of-school programs—how they work and how to make them better. He conducts mixed methods research in youth programs (including camps) from a youth development perspective, with a focus on youth-adult relationships and micro-interactions. Recent research studies have focused on youth motivation, citywide pathways for youth development, youth-adult partnership, youth employment, educational maker spaces, and equity. He worked for several years at the Weikart Center for Youth Program Quality where he helped develop the Camp Program Quality Assessment. He began his career as a camp director and counselor and centers his research around the powerful experiences youth can have in places like camp.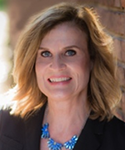 Suzanne Le Menestrel, Ph.D., is a Senior Program Officer in the Board on Children, Youth, and Families, at the National Academies of Sciences, Engineering, and Medicine. She is the study director for two consensus studies focused on fostering school success for English and dual language learners and on bullying. Prior to coming to the National Academies in December, 2014, Suzanne was a National Program Leader for Youth Development Research at 4-H National Headquarters where she provided leadership for youth development research programs with an emphasis on building capacity for research and evaluation and bridging research and evaluation with program development and implementation. Suzanne was a founder of the Journal of Youth Development: Bridging Research and Practice and served as Chair of its Publications Committee. She earned Master of Science and Doctorate degrees in Human Development and Family Studies from The Pennsylvania State University and a Bachelor of Science in Psychology from St. Lawrence University. Suzanne is a volunteer with Girl Scouts and enjoys international travel, visiting national parks, and reading.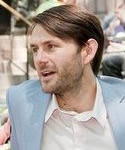 Lance Ozier, Ed.D., is a certified public school teacher, and spent 15 seasons at Morry's Camp, where he honed his interest in the ways in which schools and out-of-school time educational environments intersect. His work in education and youth development includes leading a Carnegie Corporation pilot program to include growth mindset and non-cognitive skills in the academic core. Lance has also been a consultant for Stanford University's Center for Assessment, Learning and Equity (SCALE), and served on ACA's national Committee for the Advancement of Research and Evaluation (CARE) from 2010-16. Lance has taught courses at Teachers College, Columbia University and Bank Street College of Education, and is currently on the faculty at the City University of New York.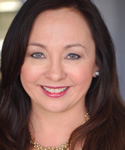 Mary Kay Park, Ph.D., is the managing director of FEBC-Korea in Los Angeles. FEBC-Korea is a global media non-profit that operates 14 radio stations in Korea and the US, providing internationally recognized content that reaches across the Far East. She is an adjunct professor at Middlebury Institute of International Studies at Monterey. As a specialist in intercultural studies, Mary Kay's research has focused on organizational development, cross-cultural management, diversity and inclusion, and intercultural communication. She is a member of The Society for Intercultural Education, Training and Research (SIETAR) and has presented at SIETAR conferences in the United States, Canada, and Europe. Mary Kay is a licensed certificate-holder of a research-driven intercultural consulting assessment instrument from Trompenaars Hampden-Turner, Amsterdam (now KPMG). She earned an M.A. in Urban Education from Concordia University Chicago and a Ph.D. in Intercultural Studies from Biola University. Mary Kay currently serves on the ACA national board of directors.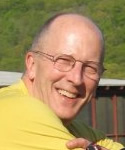 Thayer Raines, Re.D., is Assistant Professor of Sport & Recreation Management at Franklin Pierce University in Rindge, NH, and is the Program Coordinator for Sport & Recreation Management within the Business Administration Division. Thayer also is the Co-owner and Co–director of Roaring Brook Camp for Boys in Bradford, VT since 1985. He is a graduate of Indiana University (ReD. Outdoor Recreation Administration), The Pennsylvania State University (M.S. Outdoor Recreation), and West Chester State University (B.S. Ed.). Current research interests are focused on the effects of Outdoor Recreation/ Education, Adventure Programming, and Residential Learning Experiences on screen addiction, nomophobia, and video gamer addiction. He also serves on the ACA, New England board of directors.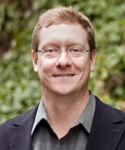 Keith C. Russell, Ph.D., is a Professor and Chair of the Department of Health and Human Development and faculty member in the nationally accredited Recreation Degree Program at Western Washington University. His research emphasis includes program evaluation, the study of human-nature relationships, the therapeutic value of natural environments, and international protected area management. He teaches courses in statistics, research methods, adventure education and therapy, and human relations. He is a co-author of the recent text titled Adventure Therapy: Theory, Research and Practice (Routledge Mental Health) with Michael Gass and Lee Gillis.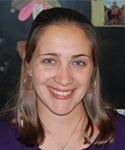 Christie Ko became executive director of the Fiver Children's Foundation in 2009 after four years as camp director. She holds an MS in social work from Columbia University and BA in speech pathology from Hofstra University. Prior to joining Fiver, Christie completed two years of national service in the AmeriCorps National Civilian Community Corps in Washington, D.C., and worked as a social worker in the areas of homelessness, HIV/AIDS, and mental illness in New York City. She also sits on the board of the American Camp Association of New York and New Jersey.