Preparing for this summer's solar eclipse, and looking for ways to engage your campers? Consider playing the free online multicultural eclipse stories, researched and recorded by professional storytellers Cassandra Wye and Fran Stallings at the request of the Lunar and Planetary Institute.  The Vanishing Sun: Eclipse Tales from Around the World was created to engage a variety of audiences, in preparation for the August 21 2017 Total Solar Eclipse.
The website features eleven audio recordings of traditional stories and literary tales from around the world, as well as a video recording with both captioning and an American Sign Language interpreter.  Stories were recorded to engage specific age ranges and are welcome to be used all camps. The stories are freely available online through LPI's Explore Marvel Moons program for all audiences to enjoy in advance of the eclipse, at http://www.lpi.usra.edu/education/explore/eclipse.
While listening to the stories, campers can watch a video of an eclipse or create and use a cereal box eclipse viewer to look at the Sun. After listening to one or more stories, consider inviting campers to write or perform their own story, or design artwork that reflects their thoughts about an eclipse.
NASA has assembled a number of eclipse activities and an eclipse activity guide. Even if you do not conduct an event for the eclipse, your summer activities can prepare your campers to appreciate this awe-inspiring event!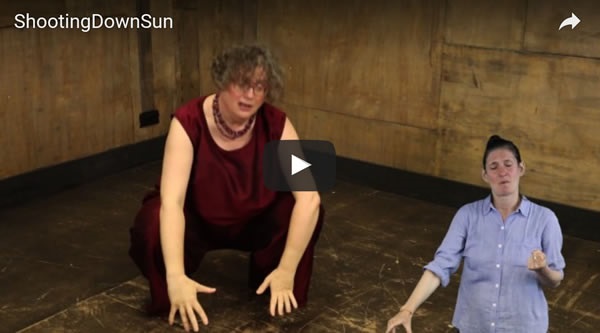 Christine Shupla is the Education Lead at the Lunar and Planetary Institute, leading LPI's professional development and materials development for camp programmers, librarians, and other science educators.