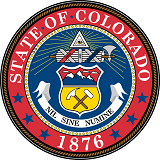 Date Revised: 04/19/2023
Governing Body:
Department of Human Services, Division of Child Care
License Required for Day Camps :
Yes
License Required for Resident Camps:
Yes
Criminal Background Checks Required:
Yes
Criminal Background Checks Information:
Only at children's resident camps or school-age child care centers are out of state persons employed in a temporary capacity for less than ninety (90) days not required to be fingerprinted to obtain a criminal record check. Each person exempted from fingerprinting and being checked with the State Department's automated system must sign a statement which affirmatively states that she/he has not been convicted of any charge of child abuse or neglect, unlawful sexual offense, or any felony. Prospective employers of such exempted persons shall conduct reference checks of the prospective employees in order to verify previous work history and shall conduct personal interviews with each such prospective employee.
Colorado Bureau of Investigation
690 Kipling Street
Denver, CO 80215
Agency Regulations regarding criminal background checks
CBI Fees - $16.50 - $19.50 per individual
FBI Fees - $38.50 - $39.50 per individual
State Allows FBI Checks:
Yes
Driving Record Checks:
Information on purchasing driving records can be found on the Division of Motor Vehicles website.
$9 for a non-certified driving record ; $10 for a certified copy of a driving record
State Sex Offender Registry:
Minimum Wage Coverage and Exemptions:
Covers: Retail and Service, Commercial Support Service, Food and Beverage, and Health and Medical Service industries.
Exemptions: professional, executive and administrative employees; teachers; supervisors; federal, state or local government employees; student employees in college clubs, fraternities, sororities, dormitories, and in a Work Experience Study Program
Subminimum Wage:
Unemancipated minors and handicapped workers: 85% of minimum wage (with certificate from Labor Director).
Overtime Pay Requirements:
Minors: in emergencies (employer must keep record of emergencies), minors subject to the Colorado Youth Employment Opportunity Act may work more than 8 hours per day or 40 hours per week provided they are paid 1½ times regular rate for all hours worked over 8 in a 24-hour period or over 40 hours in a week, whichever is greater. Minors who have graduated from high school (or its equivalent) may work more than 8 hours a day at their regular rate, but not for more than 12 hours a day.
Overtime Pay Exemptions:
Ski industry employees performing duties directly related to downhill ski and snowboarding operations and those employees engaged in providing food and beverage services at on-mountain locations are exempt from the 40-hour week overtime requirement. State employees may accumulate a maximum of 40 hours of overtime (60 hours of compensatory time off), but overtime in excess of 40 hours must be paid in cash. 
Meal/Rest Period Requirements:
Meal period: 30 minutes when scheduled shift exceeds 5 hours. On-duty meal permitted only when nature of work requires it and is counted as time worked.
Rest period: at least 10 minutes in the middle of each 4-hour shift.
Student Exemption from Unemployment Tax:
Yes
Student Exemption Information:
Nonresident alien individuals holding various nonimmigrant visas, including student, exchange-visitor, foreign-vocational-student, and cultural-exchange-visitor visas. Exceptions would include student and exchange-visitor visas allowing work for no more than 20 hours per week during an academic year or 40 hours during summer breaks. 
Students or spouses of students employed by a school, college, or university to which the students attend and are employed through a financial-aid program. Students participating in work-study or cooperative-education programs.
Details.