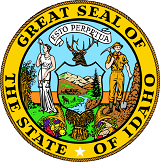 Date Revised: 08/19/2022
Governing Body:
Idaho Dept. of Health and Welfare
Idaho Division of Building Safety
License Required for Day Camps :
Yes
License Required for Resident Camps:
Yes
License Information:
Day Camps:
Day camps are exempt if operating for less than 12 weeks out of the year, or for just one day per week. Otherwise, day camps are licensed as a Daycare Center.
Rules Governing Standards for Child Care Licensing
Resident Camps:
Summer camp programs lasting less than 9 consecutive weeks are not required to be state licensed and are not state regulated. Residential facilities for children that provide programs lasting 9 consecutive weeks or longer must be state licensed. These programs are licensed by the Idaho Department of Health and Welfare's Child Residential Care Licensing office in Boise. Dial 800-926-2588 and ask for a Child Care Licensing Specialist.
Rules on Children's Residential Care Facilities and Therapeutic Outdoor Programs (sections 500, 700, and 800)
Criminal Background Checks Required:
Yes
Criminal Background Checks Information:
If required to have a license outlined above, then background checks are required. 
Idaho State Police, Bureau of Criminal Identification
700 S. Stratford Dr. Ste 120
Meridian, ID 83642
208.884.7130
$25 Fingerprint Check
$20 Name Check
State Allows FBI Checks:
No
State Sex Offender Registry:
Minimum Wage Coverage and Exemptions:
Covers all employees unless specifically exempt.
Exemptions: seasonal employees of nonprofit camping programs; federal government or state or political subdivision employees; bona fide executives, administrators, or professionals; children under age 16 working part-time or at odd jobs for up to 4 hours a day with any one employer
Subminimum Wage:
$4.25/hour for workers under age 20 for the first 90 consecutive calendar days of employment. Less than minimum wage permitted under special license from labor director setting rate, time, and work conditions for the disabled, apprentices, and learners (includes secondary school students in work-training programs).
Overtime Pay Requirements:
No specified state-level requirements. Federal FLSA ovetime pay requirements apply for those covered by Act.
Overtime Pay Exemptions:
No specified state-level overtime page requirement exemptions. Federal FLSA overtime pay exemptions apply for those covered by Act.
Meal/Rest Period Requirements:
No specified state-level meal/rest period requirements. Federal FLSA meal/rest period requirements apply for those covered by Act.
Student Exemption from Unemployment Tax:
Yes
Student Exemption Information:
When services are performed for a school, college or university by a student, who is enrolled and regularly attending classes at the institution. Or by an individual under age 22 enrolled as a full-time student at an accredited education institution in a program combining academic instruction with work experience for which credit is earned, except if the service is performed in a program established at the request of employers.
Details.