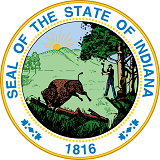 Date Revised: 08/25/2022
Governing Body:
Indiana State Department of Health
License Required for Day Camps :
No
License Required for Resident Camps:
No
Criminal Background Checks Required:
No
State Allows FBI Checks:
No
State Sex Offender Registry:
Minimum Wage Coverage and Exemptions:
Covers all employers of 2 or more nonexempt employees during a workweek, (also includes the state and other governmental agencies or political subdivisions).
Exemptions: employees of camping; recreational, or guidance facilities run by a charitable religious or educational nonprofit organization; employers covered by FLSA; employers with only one employee during any workweek; employees under age 16; certain members of religious orders; volunteers for religious or charitable organizations; students working for schools where enrolled and attending; certain executive, administrative, or professional employees; persons not employed for more than 4 weeks in any 4 consecutive 3-month periods
Subminimum Wage:
At least $4.25/hour for workers under age 20 for the first 90 consecutive calendar days of employment.
Overtime Pay Requirements:
1½ times regular rate after 40-hour week.
Overtime Pay Exemptions:
Those employees exempt from the state minimum wage; certain piece rate workers and certain workers who perform two or more types of work; employees who agree to receive 1½ times a set basic rate which is substantially equivalent to the average hourly earnings of the employee over a representative period
Meal/Rest Period Requirements:
No general provision. Minors under age 18: one or two rest periods totaling at least 30 minutes during shift lasting 6 or more hours
Student Exemption from Unemployment Tax:
No
Student Exemption Information: