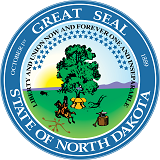 Date Revised: 05/17/2019
License Required for Day Camps :
No
License Required for Resident Camps:
Yes
Criminal Background Checks Required:
No
State Allows FBI Checks:
No
State Sex Offender Registry:
Minimum Wage Coverage and Exemptions:
Covers all employees unless specifically exempt; Exemptions: employees of nonprofit camps that are directly youth-related and intended for educational purposes; guides, cooks, and camp-tenders for hunting or fishing guide services; students working parttime
Subminimum Wage:
Commissioner may issue special licenses setting subminimum rates for students/learners in vocational or related programs (but not less than 85% of state minimum wage) and handicapped or disabled workers in community rehabilitation/work training programs.
Overtime Pay Requirements:
1½ times the regular rate after 40-hour week; State or local government employees may receive compensatory time off in lieu of overtime pay in accordance with the FLSA.
Overtime Pay Exemptions:
Bona fide executive, administrative, or professional employees; employees who spend at least 51% of their time providing direct care to clients of a shelter, foster care, or other related establishment which primarily provides temporary shelter, crisis intervention, prevention, education, and fellowship; certain artistic professionals; certain teachers, instructors, tutors, and lecturers
Meal/Rest Period Requirements:
Meal period: 30 minutes after 5 hours' work where there are 2 or more employees, unless collective bargaining agreement provides otherwise.
Student Exemption from Unemployment Tax:
Yes
Student Exemption Information:
Exemptions - Services performed for a school by students enrolled in the school or performing services in a work-study program.
Details.