Solid Wood Furniture Care Tips
If you have solid wood furniture, then you made a great investment. Camp bunk beds and classic crate sofas can last for many years, but we often get asked what kind of maintenance goes into such high-quality and heavy-duty products.
Solid Wood Furniture Tip #1: Keep all furniture away from radiators, fireplaces, and heating ducts. Extreme heat can warp any kind of wood, no matter how durable it may be.
Solid Wood Furniture Tip #2: Dust off your furniture occasionally to keep the finish looking bright! Dusting your furniture twice a month is better for your furniture than once every six months. Letting your furniture collect dust is going to make your bunk bed look much older than it really is.
Solid Wood Furniture Tip #3: Scratches are not the end of the world. Most solid wood furniture can be touched up easily. Request a bottle of stain from your manufacturer, and the rest is easy. All you need to do is sand down the scratch, apply a fresh coat of stain to the area, and let it air dry.
Bunk Bed Safety Tip:
Safety begins with properly assembling your bunk bed. Always check the instruction manual given to you by the manufacturer when assembling the beds. Then, once a year, check your bunk bed to make sure all hardware is still tight.
Check the lag bolts which connects the headboard and footboards to the side rails to make sure everything is still secure. You can tell the bunk bed is not secure if a part appears loose or shakes!
Each sleep surface should have a Bunkie board which replaces the need for a box spring. This goes on top of your five bed slats. If your bunk bed does not automatically come with a Bunkie board, you can always have them made at your local lumber yard.
Space the wood slats across both bed rails equally and screw each end into the side rails. Your Bunkie board (recommended ¾" plywood or OSB) should be inserted on top and can even be drilled with the same slat screw. Doing so prevents the sleeper on the bottom bunk from kicking out the above platform.
If your bunk bed has an attached side ladder, there are three predrilled holes that can be secured to the guard rail.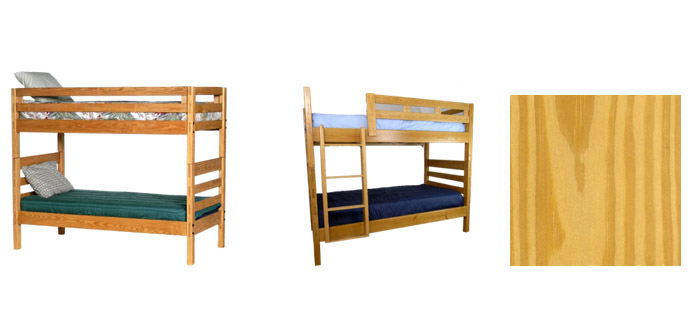 Mattresses
Mattress Care Tip #1: Know the strengths of your mattress covers.
Many camps purchase one of two mattress covers.
The So-flux Mattress is made with a breathable, flexible navy nylon cover which will not make you sweat like other covers can. This cover type is water- and fluid-resistant, which means if a spill occurs the cover will not immediately absorb the spill. However, if the spill is left on the cover for a long period of time, the fluid will eventually be absorbed through the nylon.
If you need a fully waterproof mattress, we love our Staph-chek Mattress, which is made with a hospital grade green vinyl cover.
How to Decide What Cover Works Best for Your Cabins
Since the Staph-chek Green Vinyl cover is fully water/fluid-proof, this mattress is ideal for young campers in case accidents still happen for them! If incontinence is not an issue for anyone staying in the cabin, the So-flux Navy Nylon cover will be more comfortable to sleep on since the cover is softer and does not retain body heat as easily as vinyl does.
Mattress Care Tip #2: Both popular Staph-chek and So-flux mattresses are treated with anti-bacterial and anti-microbial properties to fight against infection, which during COVID-19 times, is more important than ever. Your mattress should still be cleaned regularly.
We highly recommend cleaning the mattress with a mild soap, rinse, and towel dry.

Your mattress will last longer if you use mild cleaners on the covers instead of harsh cleaners like bleach. Using harsh cleaners like bleach on vinyl can result in your mattress covers cracking over time. Even all-purpose cleaners are not meant for every purpose. Ask your mattress manufacturer about using a neutral PH cleaner and what they specifically recommend for the mattress your camp uses.

Manufacturers have made a lot of progress with the durability of vinyl over the past 20 years, but if you clean your mattress using mild soap and water instead of bleach or extra-strength cleaners, your mattress will thank you for it.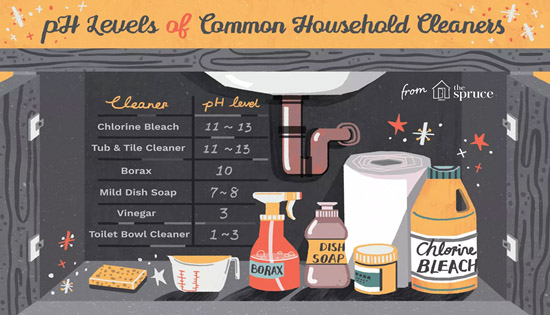 Mattress Care Tip #3: Safely store your mattresses when camp is not in session! Camps are not always year-round locations. We recommend storing your mattresses at least 12 inches off the ground during your camp's off season. Then check on your mattress early spring — around March — to take inventory of what needs to be replaced. If your mattress has lumps in it, it is time to give your favorite manufacturer a call to replace it.

Vinyl Upholstery
We know you are likely to spill more than just water on these cushions, so the vinyl upholstery used for a cabin's lounge seating competes with many elements other than water. Luckily grease stains and makeup stains are no match for most grade A vinyl cushions. Follow these below tips on cleaning to avoid any stains and keep your cushion covers looking fresh!
Step 1: Disinfect with a mild cleaning solution using a soft cloth or damp towel. Like our mattresses, our upholstery does not like harsh chemicals like bleach or extra-strength sprays. Instead, try one of these popular cleaners to disinfect your stain.
Formula 409® All-Purpose spray cleaner
Fantastik® spray cleaner
Ivory® liquid soap and water
Level One Stain Offender: Eye shadow, mascara, grease, pen marks, crayon, suntan lotion, hair/body oils
Remove excess spill with a damp cloth. Clean with a 1:1 mix of Ivory® liquid soap and water, for example.  Next, rinse with clean water and pat dry.
Level Two Stain Offender: Red lipstick
Use a straight application of concentrated cleaners such as Formula 409® or Fantastik® spray cleaner. Wipe with a clean cloth, rinse with water, and pat dry.
Level Three Stain Offender: Blood, urine, feces, oil-base paint, tar, and asphalt
Use a 1:10 mix of bleach and water. Rinse with clean water and pat dry.
Level Four: All other tough stains
Use a 1:10 mix of isopropyl alcohol and water. Rinse thoroughly with clean water and pat dry.
Note: for cleaning that requires level four, use a soft cotton cloth saturated with the cleaning material and run the stain in circles 10 times. Pat dry with another soft cotton cloth and check the results.
After cleaning, rinse the area with clean water, then dry with a clean lint-free cloth. By not removing any chemicals on the upholstery, the leftover residue will cause discoloration of the coated fabric surface.

Contact us with any questions!
Phone — (800)220-JESS
Email — info@jesscrate.com
Website — JessCrate.com