Over the past two months, as we've adjusted (and readjusted) our summers, it has been a chance to evaluate the essence of what we impart to campers, staff, and families each summer. Looking ahead, there are two additional opportunities for camps to both engage with their constituents, as well as earn additional and much needed revenue: Camp in a Box and Online Pop-Up Stores/Canteens. Each of these offer unique moments to directly impact campers and staff, as well as provide them with something tangible from camp. At the same time, the additional income will help budgets that have likely been significantly impacted by current events.
A bit of backstory: from 2006–2018, I was the Chief Operating Officer of Ramah Wisconsin, working with Camp Ramah in Wisconsin and Ramah Day Camp of Chicagoland. A camp person at heart, my experience revolved around outreach and engagement, bringing campers, staff, and families into the fold, and sharing the camp experience with them. Although no longer at camp, these experiences are still relevant, especially as everyone grapples with how to maintain the important relationship between camp and its campers, staff, alumni and friends of camp.
What Does Camp in a Box Look Like?
While the concept of Camp in a Box isn't new, opportunities now exist to customize these as never before. Key to this is a one-stop shop that handles everything from ideas through fulfillment and shipping. Whether paid, or given out for free, what better way to delight someone than with a custom box filled with camp swag and items? There are some key components that can make a Camp in a Box stand out from the rest.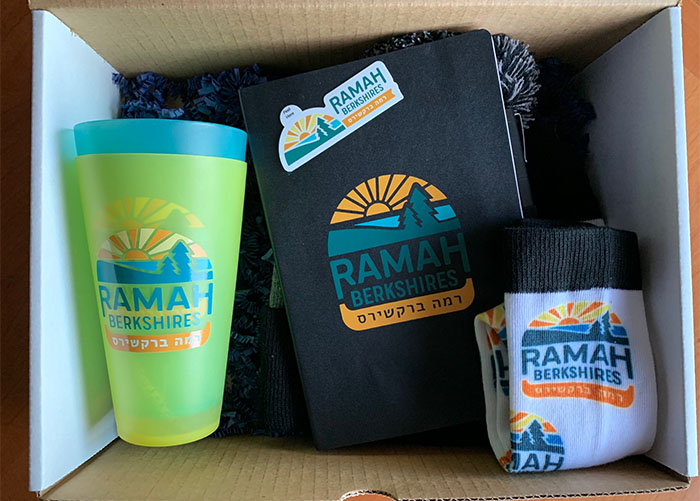 Start with Branded Swag
Campers and staff should be wearing and using camp swag and sharing your brand. A successful Camp in a Box will have several branded items in it. These can range from apparel to water bottles to sunglasses. Even the box can be completely customized and is a branded, usable keepsake.
Next, Add Projects and Activities
Let's give campers and staff something to do: friendship bracelet kits, STEM kits, gardening materials, nature activities, portable games, supplies to make slime, among many other options. If staff will be leading activities online, include the necessary supplies in the box, along with supplemental instructions. The box can even include branded pens and pencils for everyone.
Don't Forget about Your Camp Culture
Include items that are part of your camp's culture. For example, are s'mores an important tradition? Put in a custom s'mores kit with graham crackers, chocolate and marshmallows. Does every cabin/group tie dye their own shirts? Why not send a tie dye kit along with a white t-shirts with the camp logo on it?
Let's Build Excitement
Make the box an event itself! Create a hashtag and have an unboxing time. Campers and staff can video and then share the unboxing on social media. What better way to create buzz for camp?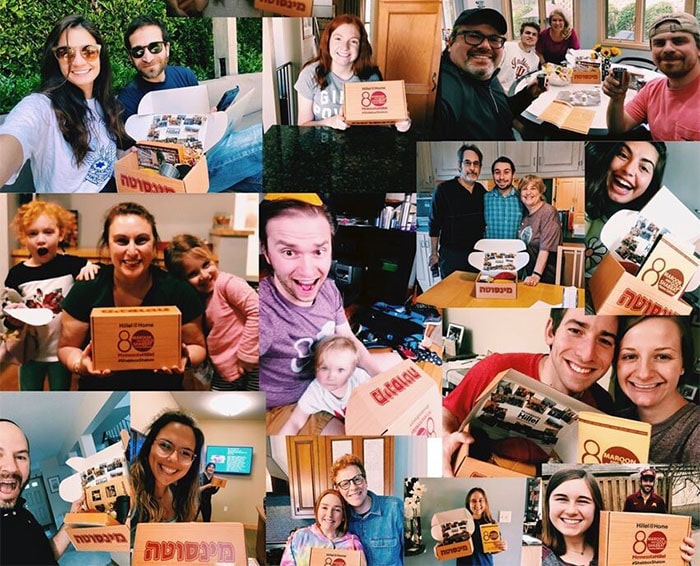 Why an Online Store/Canteen?
Another revenue generating idea for this summer is an Online Pop-Up Store/Canteen, containing camp apparel and swag. Regardless of what camp looks like this summer, everyone still wants to wear their camp swag. These stores are an excellent way for campers, staff, and alumni to support camp.  There are a number of things to consider in an online store/canteen.
What to Include in the Store
An online store should be custom-curated and reflect your camp and what your participants like to wear. Look for someone who will provide free custom artwork for the store. It's important to have a mix of products and options. The most popular items in many online stores? Not surprisingly: super soft T-shirts, hoodies, and headwear.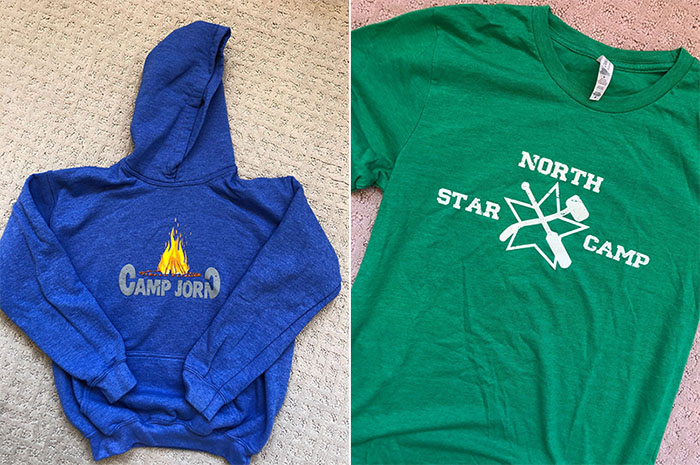 No Minimums and Sell Existing Inventory
In this unique time, no one wants to have to purchase minimum orders or quantities. Key to this is a store in which there are no minimums, and that only items that are ordered are produced and shipped. Another benefit — if you have a lot of items in your canteen at camp, why not put them in the store as well?
Do What You Know Best
Let someone else take care of the complicated parts — setting up the store, artwork, ordering, fulfillment, shipping, etc. Focus your efforts on promoting the store. Creative and engaging use of social media, along with a drip-email campaign can be highly successful. Don't forget to share with alumni and other friends of camp, along with current campers, staff, and families.
Most Important — Make Money  
It should be simple: markup items however you'd like, run the store and see the money flow in. Set pricing accordingly, based on camp's market and clientele. Even in the midst of uncertain economic times, people are still purchasing online.
It is clear that anything done to bring camp directly to families will be appreciated this summer. The opportunity to earn additional revenue, while at the same time creating a physical camp presence with participants, is one that should be utilized. At this moment, there is a no better way to build enthusiasm and generate excitement among campers and staff than to send them tangible connections to the summer.
---
Benji Bearman is co-owner of Liquid Screen Design, a branding and swagging company that works with businesses, organizations and non-profits on their physical marketing needs and strategies.  He can be reached at benji@liquidscreendesign.com.