Congratulations on your excellent decision to spend this summer working at camp with children and youth! I understand how your college years can be a time of overwhelming stress. Enjoying a fun and meaningful summer working at a day or overnight camp will strengthen your resume and provide career-enhancing leadership, communication, and interpersonal skills. At the same time, you will also make some of the best friends of your life.
The photo of me below was taken back in 1983 just after my first year in college when I returned to camp for my second summer as a camp counselor. Spending my college summers at camp really mattered. It made a huge difference in my life and in the lives of my campers. The work was deeply fulfilling and meaningful. The campers I got to know as a camp counselor are fully grown now and have enjoyed successful careers in medicine, mental health, film, aerospace engineering, law, real estate, and business. Most of them followed in my footsteps to become summer camp counselors in their college years as they began their careers and started families.
Today more is known about the important workforce developmental benefits of high-quality, immersive, emerging-adult summer camp employment. Working at camp offers young people, including you, a positive social and emotional environment with opportunities for learning to build supportive work relationships and make purposeful contributions to your camp's community (Povilaitis & Sibthorp, 2022).
Camp employers who succeed in providing emotionally and physically safe staff cultures will encourage you to take positive risks in your work. Embrace innovation and seize the opportunity to learn from mistakes and become more confident and resilient. Your work responsibilities can include deeply meaningful opportunities to teach and lead creative, experiential, and engaging activities. Not only will you learn how to communicate and collaborate effectively with your colleagues and near-peer campers, but on many occasions you will see the direct impact of your leadership and daily work.
My summers working at camp were deeply satisfying and inspiring opportunities to belong and contribute to a thriving young adult community focused on providing transformational learning experiences to kids. I accepted opportunities to challenge myself with additional responsibilities that provided some of my earliest management lessons. And I made hundreds of treasured friends and built a strong resume that opened many doors for me both in corporate and camp professional networks.
The benefits you accrue working at camp today are even more numerous than they were in the 80s. Parents, mental health professionals, and educators all widely recognize the value of the camp experiences you are helping to provide for children and teens as crucial in addressing the developmental and educational gaps the pandemic has caused.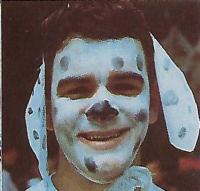 After that summer of '83, with my camp director's encouragement, I became a student member of the American Camp Association (ACA). Today ACA offers a free one-year membership. Please check it out and take full advantage of all the resources it offers you as seasonal camp staff. I hope it will be as useful to you as it was for me.
All of us at the ACA wish you much success in your work at camp in 2023! Thank you for your passion and dedication to making a difference in the lives of children and youth. 
Reference
Povilaitis, V. & Sibthorp, J. (2022, May 5). Developmental experiences in seasonal employment: A national mixed-methods study of camp staff. Journal of Park and Recreation Administration. js.sagamorepub.com/jpra/article/view/11485