2023 ACA Staffing Summit
Date
October 31 – November 1, 2023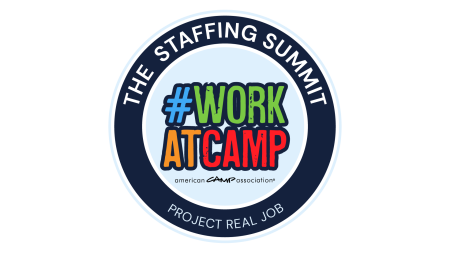 Cost
See pricing details below.
ACA Inc., ACA, New York and New Jersey, ACA, Illinois and ACA, New England are proud to present the 2023 Staffing Summit.
The 2023 Staffing Summit will feature critical learning, speaker panels, roundtables and engaging sessions spanning three days.  The virtual delivery of the conference increases the benefits of convenience and value while preserving the great networking and timely information which are hallmarks of ACA conferences.  We will share practical solutions around addressing the staffing shortage, innovative ways to recruit staff and best practices for staff retention. 
The 2023 Staffing Summit will offer 45 sessions on out of the box ways to connect with staff, virtual job fairs and interviewing, recruiting specialized staff, and so much more.  Session recordings will be available to attendees until December 1. Each day will have featured speakers, keynote presentations from industry thought leaders and networking opportunities to share resources and ideas.  Don't miss one of the most important events of the season!
Call for Presenters
The 2023 Staffing Summit Call for Presenters has closed. 
Early-bird deadline ends October 1, 2023. Registration fee includes access to recorded sessions for 30 days following the conference.
Type
Early-Bird
Regular
Member
$75
$100
Nonmember
$150
$200
Student/EPIC Member
$45
$65

Student/EPIC Nonmember

 

$60

$80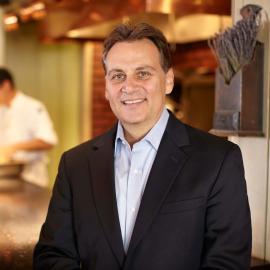 Richard Coraine, Union Square Hospitality Group
As Union Square Hospitality Group's Senior Advisor, Richard liaises between Chief Executive Officer Danny Meyer, USHG's senior leadership, and its family of businesses, strengthening and reinforcing USHG's culture of Enlightened Hospitality amidst unprecedented business growth.
Richard has held various leadership positions at USHG for over two decades, primarily serving as Chief Operations Officer, where he was responsible for the performance of USHG's acclaimed business brands.
As Chief Development Officer, he directed the conceptualization, incubation, and launch of numerous new businesses, including Eleven Madison Park, Blue Smoke, Shake Shack, Maialino, North End Grill, and Untitled at the new Whitney Museum of American Art. As well, Richard collaborated on the 2009 launch of Hospitality Quotient, USHG's leadership development, and training business. Most recently, Richard oversaw the relocation, design, and development of the company's flagship brand, Union Square Cafe in its new space.
Richard joined USHG as a partner in 1996, following a decade of leadership with Wolfgang Puck Group, and the launch of his own restaurant, Hawthorne Lane, which he opened in San Francisco in 1995.
Richard is a Boston native, a graduate of the New Hampshire Whittemore School of Business, and a graduate of the Culinary Institute of America.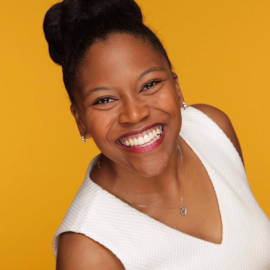 Dr. Jamye Hardy-Wille, Endeavors
Dr. Jamye Hardy-Wille offers an approach to leadership development that is grounded in her passion to help people and organizations grow to be their best by incorporating wellbeing and play into applicable learning outcomes for audiences. She is a Licensed Master Social Worker, a Doctor of Education in Leading Learning Organizations and Strategic Change, former faculty, and current higher education administrator in Student Care. A native of Nashville, TN, Jamye lectures and facilitates dialogue from her unique experience of life, leadership, and volunteerism, as well as improv and stand-up comedy. Dr. Hardy-Wille deeply values the arts, culture, and education, and currently serves on the Board of Directors at W.O. Smith Music School, the Board of Directors for Unscripted Improv, and the Advisory Board for Promise Land Heritage Association, and the Alumni Board for University School of Nashville.
Dr. Hardy-Wille is passionate about highlighting the connections between mental health and success, and primarily facilitates dialogue and consults with leaders on elevating purpose, identifying accountability and tools, the value of a wholistic approach to wellbeing, and mindset development. Her approach to practice is grounded in the strengths perspective, positive psychology, growth mindset, and the value of play.
Dr. Hardy-Wille's first job in high school was that of a camp counselor after a childhood of summers full of Girl Scout, music, sports, cultural, and academic camps, and attributes much of her creative approach to team building leader development to the foundation that those experience developed. Equally important to Jamye as her service to others is her love sports, arts, travel, and spending time with her husband and pit-ridgeback rescue, Nala.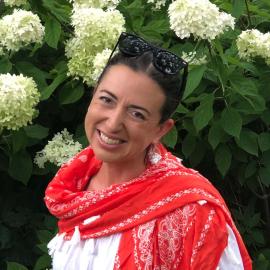 Jolly Corley, Jolly Corley LLC
Jolly works each summer developing 150 emerging leaders to create a dynamic & thoughtful camp culture through staff development. Using games, theatre & life experiences she prepares staff to understand that our own experiences are the most useful tools for reflection & growth to a solid foundation in becoming leaders for life. Her work with Camp Robindel & Jolly Corley, llc, takes her around the world providing training to develop a staff culture that promotes personal & professional growth. Check out jollycorley.com for more information. 
Full program and session details
Summit Schedule

Please note all times are EST
Monday, October 30
11:00am-11:30am — Collaboration Hub 1
11:50am-1:00pm — Welcome & Keynote
1:10pm-2:00pm — Educational Session One
2:20pm-3:10pm — Education Session Two
3:30pm-4:20pm — Educational Session Three
4:30pm-5:00pm — Collaboration Hub 2
4:30pm-5:00pm — E-Commerce Session
Tuesday, October 31
11:00am-11:30am — Collaboration Hub 3
11:50am-1:00pm — Welcome & Keynote
1:10pm-2:00pm — Educational Session Four
2:20pm-3:10pm — Education Session Five
3:30pm-4:20pm — Educational Session Six
4:30pm-5:00pm — Collaboration Hub 4
4:30pm-5:00pm — E-Commerce Session
Wednesday, November 1
11:00am-11:30am — Collaboration Hub 5
11:00am-11:30am — E-Commerce Session
11:50am-12:40pm — Education Session Seven
1:00pm-1:50pm — Educational Session Eight
2:10pm-3:00pm — Education Session Nine
3:20pm-4:30pm — Closing Keynote
Our Volunteer Spots Have Been Filled. 
Thank-you for your interest in volunteering for the 2023 virtual Staffing Summit event. We couldn't make this event possible without wonderful volunteers like you! 
Volunteers who sign-up for a minimum of two volunteer sessions, will be given a complimentary registration to the Staffing Summit.

There are three volunteer roles to choose from. Please select the role that best suits your needs, interests and abilities on the registration form. 

 
Session recordings can be viewed by registered attendees until December 1st following the event. 
Title Sponsor - $3,000
Keynote Sponsor - $2,000
Session Sponsor - $1,000
Snack/break Sponsor - $500
Sponsors get up to two minutes to address the participants.
Contact Kim Fitzgerald for exhibitor questions and sponsorship packages and details.
Event Sponsorship Opportunities
Sponsoring an ACA event will extend your brand identity and marketing capabilities. For questions regarding sponsorship opportunities, contact Kim Fitzgerald.
What our sponsors are saying: "This is a premier event for both of my companies with perfect timing in the annual cycle of staffing and an impressive registration!"