ACA, Heart of the South Fall Gathering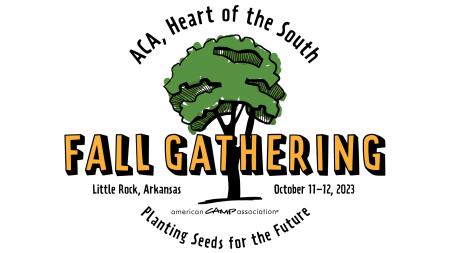 Location
Ferncliff Camp and Conference Center 1720 Ferncliff Rd
Little Rock, AR 72223
Cost
See pricing details below.
CECs
4.25
Please join us for the Heart of the South Fall Gathering at Camp Ferncliff. Don't miss out on this two-day event of top-notch professional development and networking. A variety of educational opportunities will be offered. 
Safe and Healthy Meetings
ACA is committed to providing opportunities to engage in the safest and most enjoyable in-person experience possible. Learn more.
Call for Presenters
The Heart of the South Committee has closed session proposals for this event. 
 Early Bird registration is available through September 13, 2023
Registration includes conference program. Register for lodging and meal packages separately. Please select your options during registration.
Not an ACA Member? Join today for FREE and get the best rates for this event!

Registration Opening Soon!
Type
Early-Bird
Regular
Member
$80
$90
Non-Member

$100

$110
Additional person from same organization

$60/Member

$70/Non-Member

$80/Member

$100/Non-Member

Retiree / Student / Speaker

 

 

$55/Member
$65/Non-Member

 

 
Lodging is available at Ferncliff Camp and Conference Center the night of October 11th. Cabin-style lodging will be in Belden Pond Cabins and hotel-style lodging will be in the Brown Center. Please register for the accommodations that best suit your needs. Those choosing cabin-style lodging will need to bring their own linens. If you are selecting cabin-style lodging or hotel-style, double occupancy, please list your roommate preference at registration. Meal packages include dinner the night of the 11th, and breakfast and lunch on the 12th. 
| | |
| --- | --- |
| Cabin-Style Lodging & Meal Package | $113 |
| Hotel-Style (Single) Lodging & Meal Package | $159 |
| Hotel-Style (Double) Lodging & Meal Package | $136 |
   Meal Package Only                                                  $50
Wednesday, October 11
1:00-2:30pm: Registration & Check-in
2:30-3:45pm: Welcome & Playnote with Trevor Dunlap
4:00-5:00pm: Educational Sessions I
5:15-6:15pm: Educational Sessions II
6:30-7:30pm: Dinner
8:00-9:00pm: Evening Campfire Social
Thursday, October 12
8:00-8:45am: Breakfast
9:00-10:00am: Educational Sessions III
10:15-11:15am: Educational Sessions IV
11:30-12:30pm: Round Table Discussions
12:30-1:15pm: Lunch
1:30-2:30pm: Closing Keynote with Dr. Chad Nelson
Trevor Dunlap, Executive Director of Nuhop and Co-Founder of Switchback Designs is passionate about experiential learning and loves fostering creative environments where people can succeed through self-discovery and teamwork. His high energy and zeal creates a contagious atmosphere of transforming fun where people can develop a new appreciation of themselves and their peers.
Trevor is the co-author of Team Building from the Toyaisle and Crowdwords: Doing a Lot with a Little, as well as the designer of CrowdCubes, Pathfinder, and Performance Cubed, experiential tools used across the globe.
Trevor and his wife Sarah enjoy taking their three children on adventures, and can often be found trail running/hiking, skiing, and working the soil in their family garden.
Opening Playnote
Let's put an exclamation point on the 2023 Heart of the South Fall Gathering. During this keynote, we will revisit a time where screens didn't obscure our vision; where human interaction wasn't mediated through posts and qualified by "likes"; where we sat eye-to-eye, connected over the simplest of tools; where friends were made by simply asking, "Want to play?" Join us as we tap into our intra-kindergartener-consciousness and explore the renewed promise of the first teambuilding activity we ever knew - the power of Play! During this Playnote we will unpack how we can flip our perspective and build upon our conference connections to create lasting networks through purposeful play! Participants will walk away feeling renewed, excited to engage and equipped with interactive activities they can use right away!

 
Dr. Chad Nelson, is an Instructional Associate Professor at Texas A&M University in the College of Agriculture and Life Sciences. From 2015-2019, he served as an Instructional Assistant Professor in the Physical Education Activity Program, where he taught classes like Ultimate Frisbee, Action Ball, Rock Climbing, Trail Running, and Pickleball. From 2019-2022, he worked in the Department of Recreation, Parks and Tourism Sciences. In the fall of 2022, Dr. Nelson joined the Department of Agriculture, Leadership, Education, and Communications where he focuses on their youth development undergraduate and graduate programs. During his summer months, He served as the camp director of a nonprofit youth program called Deerfoot Youth Camp from 2015-2022. This program focuses on providing disadvantaged youth an opportunity to attend a sports-related camp in the summer for free to improve self-esteem, learn discipline and respect and encourage them to strive for excellence as students. He currently serves as the Camp Director for Camp Millican. This program focuses on inspiring youth to learn, play, and grow in the spirit of healthy adventure and fun in nature. Last and most proud positions that Dr. Nelson holds are father to two beautiful children and husband to an amazing bride, Candace.
Closing Keynote
Please join Dr. Chad Nelson in the closing session as he discusses 'Staffers Unite: Enriching Your Camp Culture' and gain valuable insights to elevate your camp experience. In this session, you'll learn to align your program with its mission and values, ensuring staff decisions are guided by these principles, especially with new knowledge from the Heart of the South. Discover how a positive camp staff culture not only enhances the camper's journey but also strengthens you staff's bonds. Additionally, you'll explore various developmental relationship concepts and practical applications, equipping you with the tools to foster growth and connections within your camp community.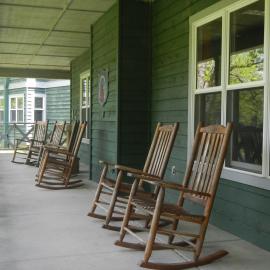 Ferncliff Camp & Conference Center
Address:
1720 Ferncliff Rd
Little Rock, AR 72223
Website: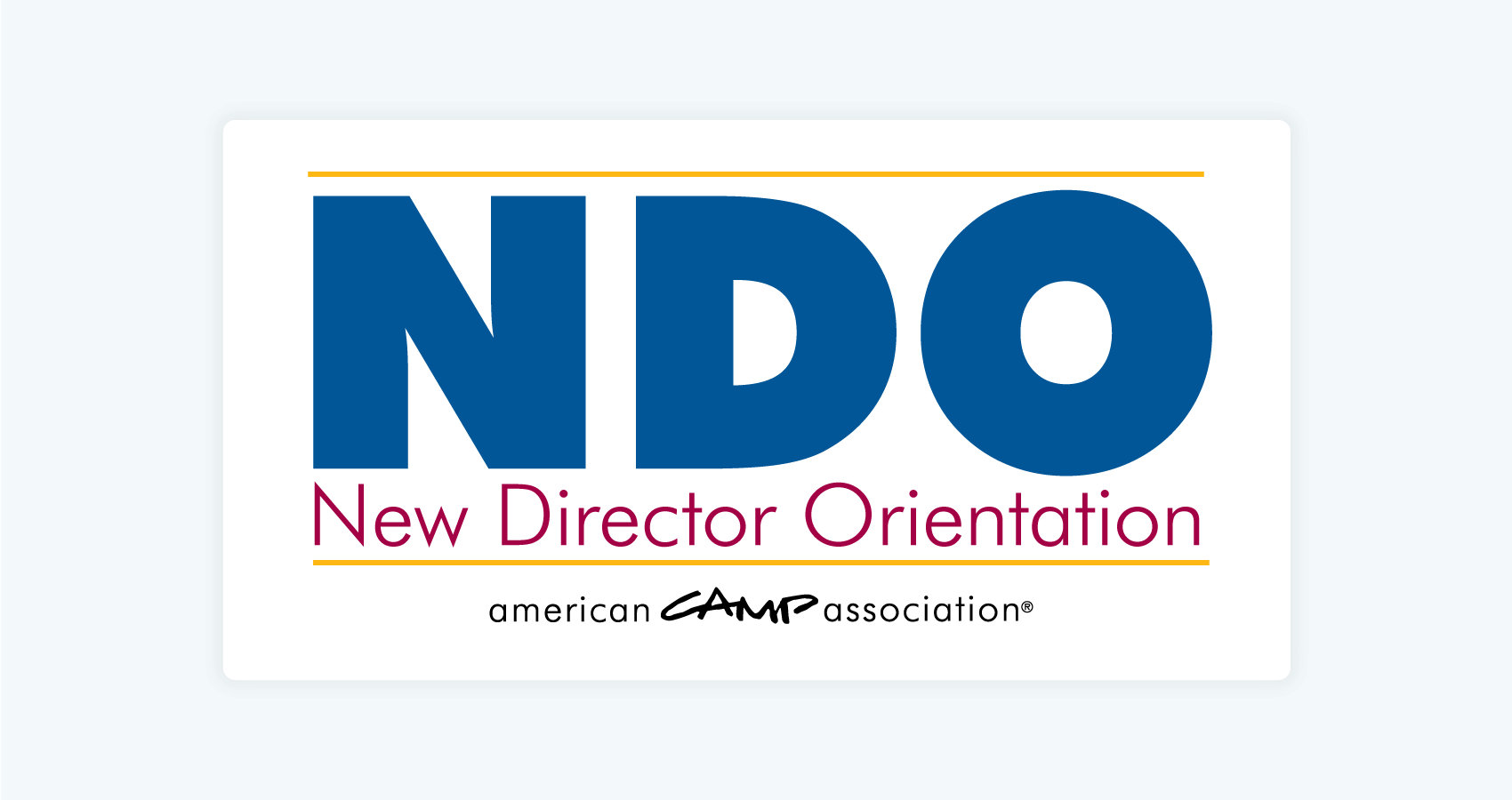 Date: October 10th, 2023
Time: 9:30am-5:30pm
Location: Camp Aldersgate, 2000 Aldersgate Rd, Little Rock, AR 72205
Cost: $100 member/$150 nonmember (lunch included)
Lodging: Lodging for the night of the 10th may be added to your reservation at Ferncliff if you're staying on the 11th. Please contact Erin Flores about arrangements. 
The ACA New Director Orientation (NDO) is a course for seasonal or newer camp directors, assistant directors, program directors, and others moving into camp leadership positions. The NDO is an interactive course that includes activities, lectures, and discussions in a group problem-solving environment designed to address real-life situations at camp. This course covers five critical areas to help directors and supervisors develop the skills they need to be effective leaders. The core areas to be covered include:
1. Leadership and supervision
2. Camper and staff development and behavior
3. Staff training
4. Risk management
5. Evaluation and assessment
In addition to building skills, this curriculum incorporates introspection, perspective-shifting, and awareness building. This course has been influenced by years of iteration, internal and external research, and feedback from new directors.
Registration includes NDO course materials and lunch.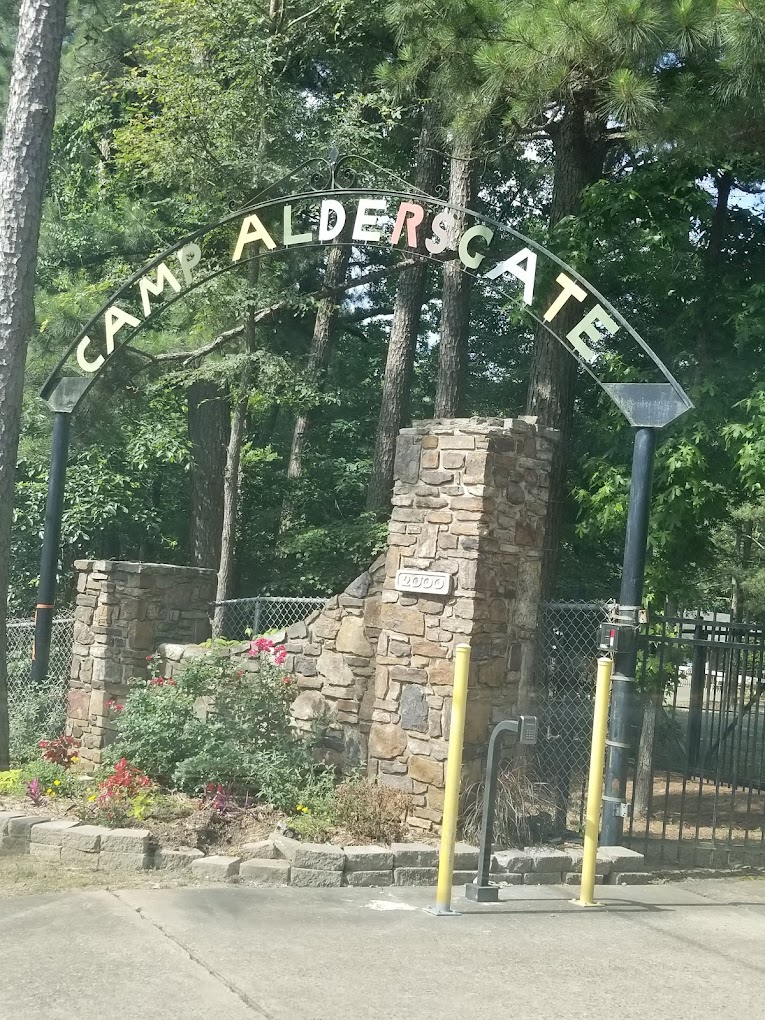 Join us the morning of October 11th for a tour of camp in the Little Rock area, including the remarkable Camp Aldersgate and Lake Nixon Outdoor Center. 

Schedule
8:00am departure from Ferncliff




8:30am tour of Camp Aldersgate 




10:00am tour of Lake Nixon Outdoor Center
*Lunch on your own following tour. 
Event Sponsorship Opportunities
Sponsoring an ACA event will extend your brand identity and marketing capabilities.  For questions regarding sponsorship opportunities, contact Kim Bruno.