ACA, Heart of the South Fall Gathering
Date
October 19, 2022
8:30 am – 5:00 pm CT
Location
Camp Holloway 7551 Holloway RD
Millersville, TN 37072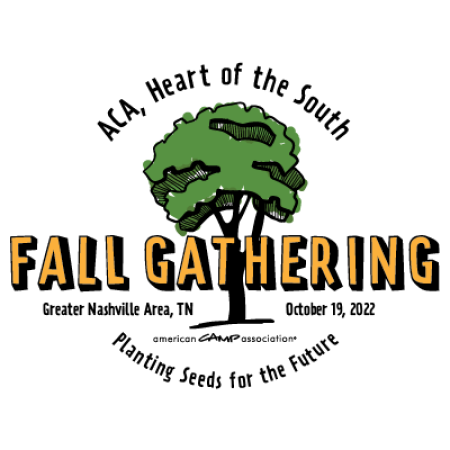 Cost
See pricing details below.
CECs
4.25
Please join us for the Heart of the South Fall Gathering at Camp Holloway. Don't miss out on this top-notch day of professional development and networking. A variety of educational opportunities will be offered. 
Safe and Healthy Meetings
ACA is committed to providing opportunities to engage in the safest and most enjoyable in-person experience possible. Learn more.
 Early Bird registration is available through September 16, 2022
Registration includes conference program and lunch.
Cabin-style group lodging is available on October 18, 2022. See Camp Holloway tab for additional details.
Not an ACA Member? Join today for FREE and get the best rates for this event!
Type
Early-Bird
Regular
Member
$65
$75
Non-Member

$105

$120
Additional person from same organization

$50/Member

$80/Non-Member

$60/Member

$96/Non-Member

Retiree / Student / Speaker
$45
$55

Dr. Jamye Hardy
Dr. Jamye Hardy is a leadership Strategy and Mental Health Coach, Consultant, and Speaker who is passionate about helping people and organizations grow to be their best.  Jamye brings with her unique work, life, leadership, and volunteer experiences from social work, higher education, non-profit settings, as well as improv and comedy. Her first job ever was that of a camp counselor, which she continued at several sites for seven summers, and continues to reflect fondly on the memories and lessons from these experiences.
Opening Keynote - Building your Rickabamboo and other Leadership Lessons from The Princess Pat
There's a beloved camp song that holds several lessons about leadership and the essentials that a leader must take in order to succeed. This keynote elevates what we can learn from "The Princess Pat", deciphers exactly what she took, and encourages us to look inward and at our past in order to prepare for the journey ahead.
Tuesday, October 18 - Preconference Session
12:00 p.m. - 5:30 p.m. - Youth Mental Health First Aid Course
Wednesday, October 19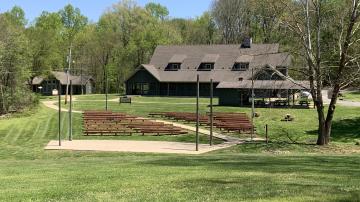 Affordable dorm-style cabin lodging is available at Camp Holloway on October 18, 2022. 
Cabins are climate controlled and have refrigerators. 
Bathrooms with showers are located in the cabins.
Guests will need to provide their own linens and towels. 
Meals will not be provided for overnight guests. There are a variety of dining options nearby.
When registering online, please select this option in step 4. The cost is $30 per person. 
Youth Mental Health First Aid - October 18, 2022
The Youth Mental Health First Aid course is designed to teach individuals how to help an adolescent (age 12-18) who is experiencing a mental health or addictions challenge or is in crisis. The course introduces common mental health challenges for youth, reviews typical adolescent development, and teaches a 5-step action plan for how to help people in both crisis and non-crisis situations. Topics covered include anxiety, depression, substance use, disorders in which psychosis may occur, disruptive behavior disorders (included AD/HD), and eating disorders. The scenarios used throughout the course are camp based.
12:00 pm - 5:30 pm
Member Cost: $70
Non-Member Cost: $100
Event Sponsorship Opportunities
Sponsoring an ACA event will extend your brand identity and marketing capabilities.  For questions regarding sponsorship opportunities, contact Kim Bruno.