ACA, CDC, and ACN Town Hall: COVID and Camp – What We Know Now (February 2, 2022)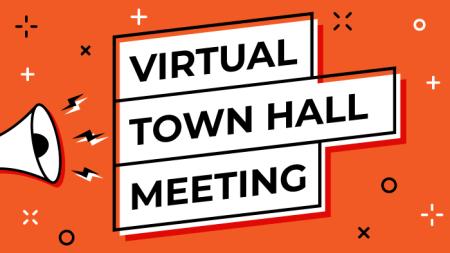 Type of Course
COVID-19 Webinar
Watch the February 2 Town Hall Recording
This Town Hall was brought to you by the American Camp Association (ACA), the Centers for Disease Control and Prevention (CDC), and the Association of Camp Nursing (ACN). We welcome camp directors and out-of-school time professionals to attend a free 90-min Town Hall style webinar to ask questions about the current state of the pandemic and the implications of the Omicron variant on camp operations. We will cover the latest information on the coronavirus, details regarding recent changes to CDC guidance, and current information related to testing and vaccination.
Presenters:
Tom Rosenberg, President and CEO, ACA
Neha Kanade-Cramer, MPH COVID-19 Response Lead, Guidance and Technical Assistance | School Support Section STLT Support Task Force (CDC)
Dr. Neil Gupta, MD, MPH, Vaccine Task Force Co-Lead, CDC's COVID-19 response
Laura Blaisdell, MD, MPH, FAAP, MaineHealth, Blaisdell Consulting  
Tracey Gaslin, PhD, CPNP, FNP-BC, CRNI, RN-BC, Executive Director, Association of Camp Nursing
Presenter Bios:
Tom Rosenberg is the President and CEO of the American Camp Association (ACA). He is a leading voice for young people today, advancing the public's understanding of the value of camp for everyone as an essential developmental and educational experience. Through Tom's leadership, ACA has adopted a bold and ambitious strategic plan to accelerate ACA's organizational growth and sustainability.
Neha Kanade-Cramer, MPH is a Health Scientist, leading the Schools Unit within the Community Intervention and Critical Populations Task Force for CDC's COVID-19 Emergency Response. She started at the CDC in 2012 primarily to develop and update technical guidance and to create communication, education, and training resources for pandemic flu community mitigation and nonpharmaceutical interventions. Neha co-led the development of the Community Mitigation Guidelines to Prevent Pandemic Influenza – United States, 2017 published as an MMWR-RR in April 2017, which was used as the foundation for the COVID-19 response. She holds a Master of Public Health degree in Health Policy and Management from Emory University and a Bachelor of Science degree in Health Planning and Administration from the University of Illinois Urbana-Champaign. 
Laura Blaisdell, MD/MPH, FAAP, Dr. Blaisdell, MD/MPH, FAAP is a pediatrician, researcher and advocate.  For 20 years, she has consulted in camp medicine, while serving as Medical Director at Camp Winnebago. She currently is Vice President of Maine AAP and a founding member of Maine Families for Vaccines. Dr. Blaisdell researches parental vaccine hesitation with Maine Medical Center. Additionally, she served site director for the National Children's Study, as Chair of the Institutional Review Board (IRB) at MMC, as Chief of Pediatrics at InterMed, and currently is Trustee to Mercy Hospital in Portland. She is an Assistant Professor at Tufts University School of Medicine. She resides in South Portland, ME with her two sons and husband, Andy Lilienthal.
Tracey Gaslin, PhD, CPNP, FNP-BC, CRNI, RN-BC, Executive Director, Association of Camp Nursing, Tracey is a professor and dual-certified nurse practitioner in pediatrics and adults.  She completed her PhD in Educational and Organizational Leadership and taught for 10 years specializing in camp nursing, service leadership, and hematology. Dr. Gaslin periodically works as a camp consultant and legal consultant and publishes the majority of her work in the areas of bleeding disorders, camp nursing, and leadership. Dr. Gaslin served as the medical director at a special needs camp for six years.  She currently serves as a hemophilia nurse practitioner and the executive director for the Association of Camp Nursing where she travels to different areas of the US and Canada educating healthcare providers about camp.
 
Sponsored by: