Partnerships to Increase Equity and Inclusivity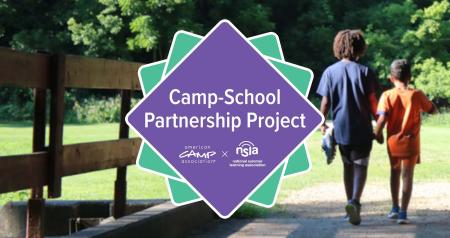 Core Competency
Diversity, Equity, and Inclusion
Type of Course
Recorded Webinar
CECs
1.00
Camp-School Partnerships are a promising intervention to increase access to high-quality summer programs for youth at under-resourced public and charter schools. In this webinar, we examine what happens after you've secured the partnership. Now that you have new students attending your camp, let's talk about culturally responsive strategies, organizational decisions, and staff behaviors. How do you create an environment that is welcoming, inclusive, and helps campers feel like they belong? Participants will learn more about the ACA resources available to increase access and equity in their partnership programs, including the Creating Inclusive Camps tool, program quality, and continuous improvement.  
This webinar is provided free of charge through a collaboration with the ACA x NSLA Camp-School Partnership Demonstration Project and the Indiana Youth Programs on Campus (IYPC) initiative. Learn more about camp-school partnerships, IYPC, and camp program quality at ACA.
Learner Outcomes
By the end of the webinar participants will learn:
Strategies to increase equity in partnerships between summer camps and schools/community-based organizations.
How to incorporate diversity, equity, and inclusion into program quality and continuous improvement
Learn more about the Creating Inclusive Camps tool
The foundations of program quality and continuous improvement
Presenters:
Bristol Posatko, Ed.M., Grants & Special Projects Manager, ACA
Christen Peterson, MS, CYC-P, Grants & Inclusion Manager, ACA
In partnership with Timothy Raines, PhD, who has graciously provided his original content.