2020 Golden Quill Award Winner
Elizabeth Marable and Ariella Randle Rogge
"Where Are Their Adult Pants? Tools, Catchphrases, and Understanding for Choosing Today's Staff Members" (January/February 2019)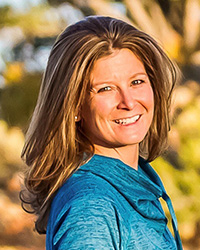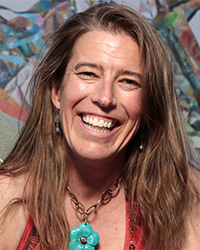 Elizabeth Marable is co-director of High Trails Ranch, Sanborn Western Camps in Florissant, Colorado, where she has worked for the past 17 years. She serves on the ACA, Rocky Mountain LCOL as coprofessional development chair and is co-author of 101 Nature Activities. One of the countless things that Elizabeth loves about the camp experience is helping campers and staff slow down the spin of life in order to find connections with the natural world through time shared in the out of doors climbing mountains, riding horses, and laying under the aspens. She and husband spend their spare time playing on the rivers and in the mountains of Colorado.
Ariella Randle Rogge is co-director of High Trails Ranch, Sanborn Western Camps in Florissant, Colorado. She has spent the last 25 years working in the camping industry and in the experiential and secondary education fields. She is active in the ACA, Rocky Mountain LCOL, appreciates applied research, and believes in the restorative power of connecting children (and adults) with the natural world. She is the mom of two athletic, intelligent boys and the wife of a coach and inspiring teacher.
The inspiration for this article came out of our desire to help staff realize they can do this job — even though it can be really, really hard. We also realized it was important for us to understand, generationally, what our staff need from us as coaches, mentors, and employers to do this work and to feel good about the work they are doing. We wanted them to understand they can do, and are already doing, hard things more often than they think. In addition, we want them to understand their capacity for dealing with uncertainty and discomfort is much higher than they might imagine. By providing a common language for our staff to discuss their challenges and successes at camp, we hoped to increase their sense of connection and support while also committing ourselves to our role as active, engaged coaches who are invested in the professional and personal development of each of our staff members. We also wanted to acknowledge and celebrate all of the different hats (pants) they will wear as staff members during a summer camp season.
2020 Golden Quill Award Honorable Mention
Christopher Overtree
"Motivating Change: When Being Stuck Is the Sticking Point" (September/October 2019)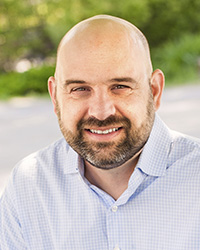 Christopher Overtree studied psychology at Princeton University and received his PhD in clinical psychology from the University of Massachusetts — Amherst. He is the executive director of the camping and innovative educational institution, the Aloha Foundation, which operates Camps Aloha, Hive, Lanakila, Horizons, Ohana, and Hulbert. He was previously a professor of clinical psychology, a child clinical psychologist, and an organizational consultant that focused on bullying prevention and promoting positive school climate. He is passionate about helping organizations transform the lives of children. 
In "Motivating Change", I adapted a highly effective clinical treatment modality to the everyday problems our campers and staff face, especially those moments when they feel "stuck." Understanding how people approach problems and face change is crucial to being effective in our roles as counselors, coaches, teachers and parents. The best motivators facilitate those conditions where people make empowered and autonomous choices. And when we do this successfully, the changes we help inspire are more powerful and sustainable.
2020 Golden Lens Award Winner
Ben Cole
"Last Light" Camp Manitou for Boy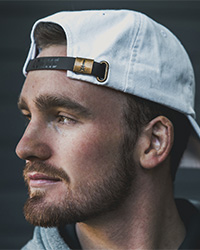 It's an absolute honor to receive this award, and I'd like to thank the people who saw what I saw in the capture. Growing up, I've always had an affinity for these golden, fleeting moments that comprise a life well lived. Finding a passion in photography allowed me a way to press pause in my life that is otherwise stuck on play. I think there's tremendous value in being able to look back with clarity on the blissful moments we as humans are lucky enough to experience and distill the appreciation from them that they deserve. 
I'd imagine most of the people reading this are familiar with the joyful chaos that is daily life at summer camp. We all know the days sure feel long, but the weeks feel short. For me, this photo represents the counterpart to that chaos, the more tranquil end to the day when the sun dips below the horizon, the lake becomes a mirror, and your new friends slowly start to feel like family.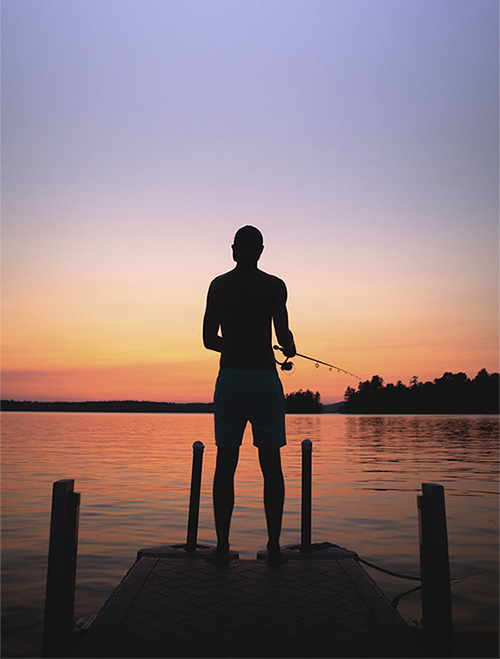 2020 Golden Lens Award Honorable Mention
Kit Karzen
"Guitar Heroes" Brave Trails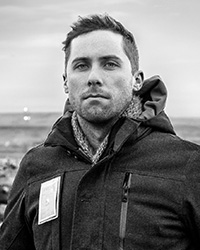 Kit Karzen is an LA- and NYC-based photographer and producer who specializes in documentary, outdoor, and conflict. Kit's background stems from professional sport, where he competed as a professional cyclist for Team USA until his retirement in 2012. During his post-competition tenure of working in global marketing at Oakley Inc., a trip to Israel during the Gaza-Israeli war of 2014 exposed Kit to his first conflict zone, and left him with a sense of conviction to tell stories that focused on social justice and environmental change. Just a few months later, Oakley would be impacted by a company-wide layoff that included his entire division. Kit spent his entire severance on used camera gear and has been photographing ever since.
In 2016, I was scared out of the closet by the horrors of the Orlando massacre. I felt compelled to recognize my community out of solidarity, but was left to my own devices when trying to understand my sexual identity, relationships, and role as a queer person. It wasn't until my mid-20s that I eventually found a tiny, loving community of my own to help guide me through these uncharted, rainbow-tinted waters. This photograph is a sentiment to the community that Brave Trails has worked so tirelessly to cultivate through its programming and culture. It wasn't more than a few moments of documenting camp life that I realized just how special this place was. I can only imagine what 12-year-old Kit would have been like had he been given the same safe-space to provoke the most authentic and happy version of himself.