Cathy has a Master's Degree in Education and a Bachelor's Degree in Camp Management and Youth Agency Programming from the University of Wisconsin-Stevens Point. She has spent 20 years in camp as a counselor, waterfront director, program director, and camp director and served 6 years with the ACA national office in education and professional development.  Cathy is actively involved with ACA as an ACA visitor, instructor and trainer of instructors, is on the Local Council of Leaders for Wisconsin, is a faculty member for Expert Online Training, and is the author of Camp Waterfront Management.  She is an Administrative Program Specialist in the School of Education Graduate Office for the University of Wisconsin-Stevens Point, where she also co-advises the Wisconsin Camps Student Organization.
Heidi is currently in her 14th year as an Associatiate Program Director at Camp Anokijig, an independent, not-for-profit, year-round camp in Plymouth, WI. Her participation in camping goes back to to her childhood. Family car-camping trips morphed into more rustic whitewater rafting camping trips, weeks spent at day and resident camp with the Girl Scouts, to backpacking trips on the Oregon and Northern California coasts, and winter camping in the BWCAW. She graduated from the University of Minnesota-Twin Cities with a bachelor's degree in Recreation, Park, and Leisure Studies with an emphasis in outdoor education and recreation in 2003. Today, she oversee many areas of Camp Anokijig summer camp program, teach outdoor education, and coordinate much of Camp Anokijig's marketing and social media efforts. She is also a American Red Cross CPR, First Aid, and Lifeguarding Instructor. Her involvement with ACA includes 11 years as a standards visitor and regular attendee at our annual events. She works side by side with her husband Scott, who also works at Camp. They have a 6-year-old son, Cameron, who is quite jealous that Mom and Dad get to go to "work" at Camp, while he has to go to school. When she's not at Camp, you will find her at Zumba class, coordinating an event for her son's school, baking, reading a good book, or watching the Brewers!
Emma started working in camp in 2009 as a counselor at Birch Trail. She returned every summer, in many different roles, before starting full time as the assistant director in 2015. Prior to that, Emma worked as an afterschool program director for 4th through 8th grade students. She's always known she wanted to work with kids and was delighted to find that opportunity at camp. She loves the support found in the camp community and is constantly trying to be involved in the exchange of ideas among camp professionals. When Emma is not focused on camp, she is busy cheering on Wisconsin sports teams, taking her dog on a run, or at the library searching for a new book to read.

Kelly's camp career began as a camper at Camp Evelyn in Plymouth, WI where she found that camp is a life changing place. Kelly has worked within the afterschool and camp profession her entire life and holds a Master's of Science from Aurora University in outdoor pursuits recreation administration.  She has been Gordie Kaplan's intern at ACA, Illinois; directed Camp Summit in Madison, WI; and Camp McCormick in Stillman Valley, IL. Currently, Kelly works for Madison School and Community Recreation (MSCR) as a Community Learning Center Director as well as the Camp Specialist for the past nine years.  She has been an active ACA member for over fifteen years and is a standards visitor as well. When not doing all things camp, Kelly can't really be bored. She loves music (especially Tom Jones!) and sees as many live shows as possible.  She loves to travel with her husband Pat, go camping, be out on the water, kickbox, snuggle with her cat Tommy J, and can be found on Saturdays either raising money for camp scholarships in a concession stand at Camp Randall or in the stands cheering on her Badgers. Don't worry, she's a Packers fan too! Kelly is so excited to join ACA, Wisconsin Local Council of Leaders and to help spread the tremendous impact that camp has on children!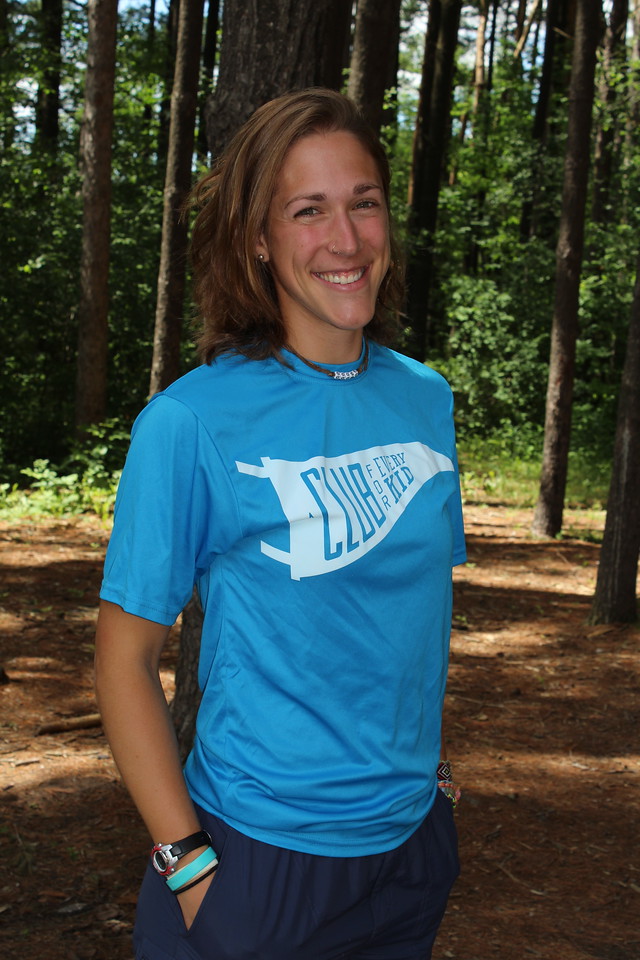 Molly Modrzynski is the Program Director at Camp Whitcomb/Mason, owned and operated by the Boys & Girls Clubs of Greater Milwaukee.  She lives on site with her husband, two dogs, and flock of chickens.  Molly entered the camp world at the age of 10 at Middlesex County Camp in Moodus, CT.  There she was camper, CIT and staff member.  After moving to Wisconsin, Molly was a staff at Camp Whitcomb/Mason before becoming the Program Director in 2014. She is a Lifeguard Instructor, Certified Life Coach, and a member of the National EPIC Committee.  When Molly is not at Camp, she enjoys hiking, camping, racing triathlon, long distance running, and volunteering with teens at her local Catholic church. 
Alex Peters is the director at Easter Seals Wisconsin Camp Wawbeek, serving children and adults with disabilities. Alex started his camp career as a volunteer at Camp Wawbeek in 2010 and hasn't left since. He served two terms of AmeriCorps with Easter Seals Wisconsin and worked three summers as the ropes course director, where he truly found his love for inclusive and adaptive recreation. Summer 2019 will be his third summer in a full-time director role. Alex loves all aspects of camp, and enjoys being able to call camp his home. When he's not running a camp session you can find him exploring the camp acreage or hanging out with his dog Faye, playing volleyball, or enjoying traveling with a group of friends. Alex has been a member of ACA for a number of years, since he was summer staff. He is also a standards visitor and excited to be joining the WI, LCOL team as the EPIC co-chair to help connect emerging and veteran professionals in camping to share ideas and spread the love of what we all do. 

Sarah is currently the Executive Director at Camp Whitcomb/Mason, owned and operated by Boys & Girls Clubs of Greater Milwaukee.  She lives on site at camp with her husband, three teenagers and Golden Retriever.  Sarah's introduction to camping was at Camp Ehawee in 1982 first as a camper, then a seasonal staff member and eventually the Camp Director.  After directing Camp Ehawee for eight years, Sarah took a position as an Executive Director of the Boys & Girls Clubs in Tomah and Baraboo focusing on day camp and afterschool programming.  In 2012 she moved to Camp Whitcomb/Mason where her love of camping and her love of the Boys & Girls Club mission came together.  Sarah has been involved with ACA Standards for 16 years, first as a visitor, then a trainer and now the Standards Co-Chair in WI.  A new experience for Sarah has been experiencing life at camp with one of her children on camp staff.  The staff training stories had to change to protect the easily-embarrassed!  In her spare time Sarah loves to read, spend time with her family, visit Disney World and go tent camping.   State Parks with waterfalls are her favorite!

Danielle started her camp career as an adventure loving 11 year old attending Girl Scout camp. Since that time she has spent hundreds of nights hiking, canoeing and kayaking all over the Midwest and Canada. Some of her best years were spent working as a Trip Leader, teaching girls leadership and teambuilding skills in the wilderness. Danielle graduated from the University of Wisconsin – Oshkosh with a degree in Elementary Education, but quickly decided that teaching in a traditional school was not for her. She is currently the Camp Director at YMCA Camp Nan A Bo Sho located in Lakewood, WI. Danielle has been involved with ACA standards for six years as a visitor, trainer and the Standards Co-chair in WI. While Danielle is not at camp she enjoys going on adventures with her partner and her goldendoodle Montana. 

Tracy has been involved with Camp Manito-wish YMCA since 1995 as a Near South camper, progressing to participating in a Georgian Bay Sea kayaking trip, then Camp Staff.  Eight awesome and enlightening summers flew by as Tracy served in many roles: Sectional, Elmer Ott Intern, Leadership facilitator, Outpost Assistant Director and Summer Program Director.  Most recently she has taken on the role of Camp Director.  Tracy also serves as a standards visitor besides this role for ACA-Wisconsin. 
Ellen's love for camp began in her first summer as a counselor at Camp Jewell YMCA in Colebrook, Connecticut. It was at that place that she learned leadership, problem-solving, communication skills, and truly how to "be herself." Hooked on camp since that first time experience, Ellen has since worked in the broad field of youth development for ten years. She is passionate about engaging kids and young adults in the outdoors which providing new experiences and teaching them life skills. Ellen became the program director for Upham Woods Outdoor Learning Center in Wisconsin Dells in 2019. When Ellen is not at camp, she enjoys cross country skiing (and really any activity outside), as well as serving as the fun auntie to her nieces and nephews.