Sarah Resch, Local Council of Leaders Co-Chair
Sarah is a 20+ year American Camp Association member and proud volunteer!  She is the Executive Director of Camp Whitcomb/Mason, owned and operated by Boys & Girls Clubs of Greater Milwaukee in Hartland, WI.  She lives on-site at camp with her husband, three children, and Golden Retriever.  Sarah's introduction to camping was at Camp Ehawee in 1982 first as a camper, then a seasonal staff member, and eventually the Camp Director.  After directing Camp Ehawee for eight years, Sarah took a position as an Executive Director of the Boys & Girls Clubs in Tomah and Baraboo focusing on day camp and afterschool programming.  In 2012 she moved to Camp Whitcomb/Mason where her love of camping and her love of the Boys & Girls Club mission came together.   A new experience for Sarah has been experiencing life at camp with two of her children on camp staff with a third joining soon.  It was a proud moment to have a camper refer to her as "StarLord, the Waterfront Director's Mom!"  In her spare time, Sarah loves to read, spend time with her family, visit Disney World and go tent camping.   State Parks with waterfalls are her favorite!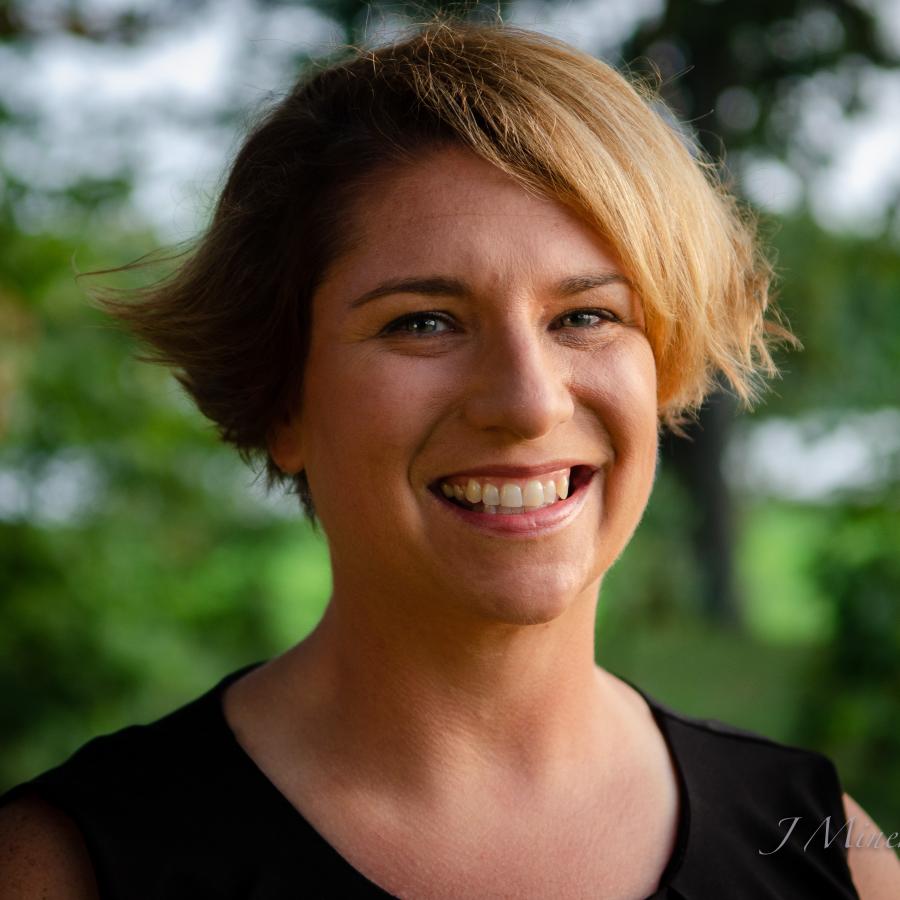 Kelly Coulthard, Local Council of Leaders Co-Chair
Kelly Coulthard's camp career began as a camper at Camp Evelyn in Plymouth, WI where she found that camp is a life-changing place. Kelly has worked within the afterschool and camp profession her entire life and holds a Master's of Science from Aurora University in Outdoor Pursuits Recreation Administration.  She has been Gordie Kaplan's intern at ACA, Illinois; directed several resident and day camps as well as overseeing afterschool programs and 21st Century Learning Centers. Recently, Kelly started a business called Spark 2 Ember Consulting which provides consultation and trainings for camps and afterschool programs. She has been able to bring her passion for working with staff and children to a new level and loves the new connections she is making through her business. She has been an active ACA member for over fifteen years and is a standards visitor as well. Currently, Kelly serves as the Chair of Outreach and Engagement for the Wisconsin ACA LCOL and it always looking for new ways to reach our members, families, and potential camps. When not doing all things camp, Kelly is probably at a concert somewhere. She loves music (especially Tom Jones!) and sees as many concerts as possible.  She loves to travel with her husband Patrick, go camping, be out on the water, exercise, hang out with family and friends, and cheering on the Badgers and Packers.
Jackie is a Program Coordinator with Boys & Girls Clubs of Greater Milwaukee Camp Whitcomb/Mason. Before the clubs she obtained her masters in Recreation Parks & Tourism from Western Illinois University. Her Bachelors is also from WIU in Recreation Parks & Tourism, Law Enforcement and Justice Administration, and she minored in SCUBA Diving. She's been been working in camping in one capacity or another for nearly 10 years and an ACA visitor for 5.  When not at Camp Jackie enjoys spending time with her perfectly awful dog Hudson, losing at bar trivia and knitting in her rocking chair.
Ellen's love for camp began in her first summer as a counselor at Camp Jewell YMCA in Colebrook, Connecticut. It was at that place that she learned leadership, problem-solving, communication skills, and truly how to "be herself." Hooked on camp since that first time experience, Ellen has since worked in the broad field of youth development for ten years. She is passionate about engaging kids and young adults in the outdoors which providing new experiences and teaching them life skills. You will most likely find Ellen  cross country skiing (or really any activity outside), as well as serving as the fun auntie to her nieces and nephews. 
Eve Smallwood, Professional Development Co-Chair
Eve came to believe in the life changing power of camp through firsthand experience as a camper at Camp Manito-wish YMCA. As an adult, her career has been dedicated to the fields of camp and environmental education. Eve has a Masters Degree in Environmental Education and Interpretation from the University of Wisconsin-Stevens Point. She is currently the Camp Director for the Kellogg PEAK Initiative, and previously served as the Camp Director of Camp Helen Brachman and Cincinnati Nature Center. Eve has been involved with ACA for many years, and is proud to serve as a Standards Associate Visitor and as the Professional Development Co-Chair for the Local Council of Leaders. She is also a board member for the Wisconsin Association for Environmental Education. Eve looks forward to seeing you at the next ACA WI professional development opportunity!
Elizabeth Mayer, Standards Co - Chair
Elizabeth has been involved with camp since 1995 when she started as a camper at Chalk Hills Camp. She progressed through the wilderness canoe trip program and eventually joined summer staff in 2001. During her years as summer staff she had the opportunity to take on many roles including counselor, trip leader, trip director and program director. Her passion lies in wilderness trips of backpacking, kayaking, canoeing and biking. She has been a camp director since 2008 and continues that role today as the day camp director for YMCA Camp Shioc. Elizabeth has been a member of ACA for many years, starting in the Northland LCOL and recently joining the WI LCOL as a standards co-chair. She is also a visitor and standards instructor.
Alex Peters, EPIC (Emerging Professionals In Camping)  Co-Chair 
Alex Peters is the director at Easter Seals Wisconsin Camp Wawbeek, serving children and adults with disabilities. Alex started his camp career as a volunteer at Camp Wawbeek in 2010 and hasn't left since. He served two terms of AmeriCorps with Easter Seals Wisconsin and worked three summers as the ropes course director, where he truly found his love for inclusive and adaptive recreation. Summer 2019 will be his third summer in a full-time director role. Alex loves all aspects of camp, and enjoys being able to call camp his home. When he's not running a camp session you can find him exploring the camp acreage or hanging out with his dog Faye, playing volleyball, or enjoying traveling with a group of friends. Alex has been a member of ACA for a number of years, since he was summer staff. He is also a standards visitor and excited to be joining the WI, LCOL team as the EPIC co-chair to help connect emerging and veteran professionals in camping to share ideas and spread the love of what we all do. 

Danielle Polzin, Standards Co-Chair 
Danielle started her camp career as an adventure loving 11 year old attending Girl Scout camp. Since that time she has spent hundreds of nights hiking, canoeing and kayaking all over the Midwest and Canada. Some of her best years were spent working as a Trip Leader, teaching girls leadership and teambuilding skills in the wilderness. Danielle graduated from the University of Wisconsin – Oshkosh with a degree in Elementary Education, but quickly decided that teaching in a traditional school was not for her. She is currently the Camp Director at YMCA Camp Nan A Bo Sho located in Lakewood, WI. Danielle has been involved with ACA standards since 2013 first as a visitor, then trainer and the Standards Co-chair in WI. While Danielle is not at camp she enjoys going on adventures with her partner and her goldendoodle Montana. 
Cathy has a Master's Degree in Education and a Bachelor's Degree in Camp Management and Youth Agency Programming from the University of Wisconsin-Stevens Point. She has spent 20 years in camp as a counselor, waterfront director, program director, and camp director and served 6 years with the ACA national office in education and professional development.  Cathy is actively involved with ACA as an ACA visitor, instructor and trainer of instructors, is on the Local Council of Leaders for Wisconsin, is a faculty member for Expert Online Training, and is the author of Camp Waterfront Management.  .She is an Administrative Program Specialist in the School of Education Graduate Office for the University of Wisconsin-Stevens Point, where she also co-advises the Wisconsin Camps Student Organization.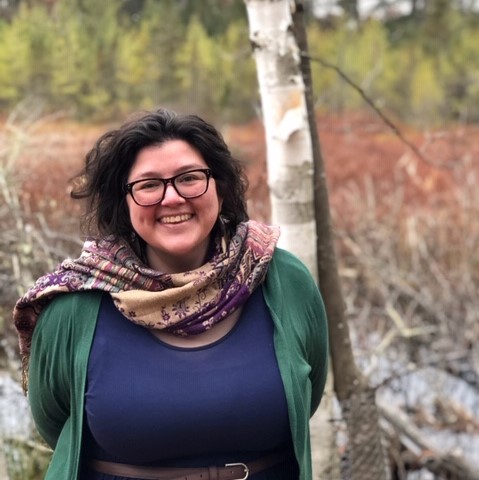 Tracy Watson, Government Relations Co-Chair
Tracy has been involved with Camp Manito-wish YMCA since 1995 as a camper, participant and  both seasonal and full time staff member. From 2008-2013 Tracy worked for the Girl Scouts of Wisconsin Southeast overseeing Silverbrook Day Camp then Camp Alice Chester.  She then headed back to Manito-wish in 2013 to run their Summer Camp Program, and since 2017 has been serving as the Camp Director overseeing the Summer Camp program, Outpost extended tripping program, Leadership Program, Health Center and Food Service. Tracy also serves as a standards visitor besides this role for ACA-Wisconsin.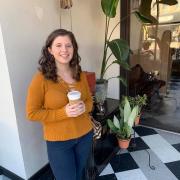 Sarah Cohen, Government Relations Co-Chair
Sarah's love for camp began her first summer as a camper at Wesley Woods Camp and Retreat Center in Iowa the summer before she went into Kindergarten. She spent every summer afterwards going to camp, continuing on as a Jr. Staff and Counselor. She has her bachelors in Family Services and her Master's in Leisure, Youth, and Human Services with an emphasis in Camp Policy and Legality from the University of Northern Iowa. During college, she worked at a few other summer camps to gain more knowledge of how other camps on their lead teams, worked for Camp Adventure as the Certifications Specialist, and was the Site Supervisor for a before and afterschool and summer day camp for low income rural youth after graduating. She has been the Assistant Director for Camp Helen Brachman since January 2019. When Sarah is not focused on camp she likes to spend time with her husband and dogs, going to local events, or trying out new places to eat.