Are You Interested in a Career In Camp?
Are you ready to make the jump from seasonal/part-time staff to full-time, year-round staff?

Are you looking for resources and opportunities to build your resume, learn more about the camp profession, and network with current camp professionals so you can take that next step?
You have come to the right place!
EPIC (Emerging Professionals in Camping) is a branch of the American Camp Association started in 2004 through the ACA New York Affiliate office and now has spread throughout the country to provide education, social networking opportunities and events for individuals in the camp industry.
EPIC connects emerging professionals from around the country and strives to provide meaningful opportunities for learning. There are no official EPIC "membership requirements"; anyone is welcome if the topic and conversations speak to you and can help you on your path to learning!
Where to Start?
Great question! Depending on your area of interest, ACA has a variety of online and/or in-person trainings and learning opportunities that can help you build your resume as you follow your journey into camp!
EPIC's will look to work with one another across the country and continue to develop the camping industry with the future in mind. This objective is accomplished through the design of and participation in various EPIC events. Involvement in EPIC events such as workshops and social networking opportunities give EPIC's a chance to meet, exchange ideas, and discuss previous camp successes to improve for the future and improve the quality of the camping industry as a whole.
Join Scott Arizala and Dr. Chris Thurber for a fast-paced and practical day of learning at the EPIC National Pre-Conference on Tuesday, February 9. Leave this fun-packed session with fresh ideas, contagious enthusiasm, and content to facilitate with your own staff. 
Counselor to Career Summit (C2C)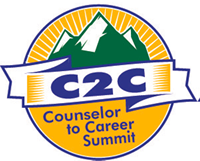 The C2C Summit is a platform that provides participants with the opportunity to gain a more clear and precise understanding of the camp profession. In an informal setting,  veteran camp professionals share their wisdom, promote understanding of the reality of a career as a camp professional, and contribute to development of future camp professionals. The C2C Summit is designed for individuals interested in a career in camp. Current students and or current and/or seasonal camp staff who in interested in taking that "next step" in camp are invited to join us. The 2017 Summit will be held March 10-12, 2017 at Camp Surf in San Diego, CA. Learn more about the 2017 C2C Summit today!
New Director Orientation (NDO)
A special 7-8 hour session  for seasonal or new camp directors, assistant directors, program directors, or persons that have been in other administrative positions and are considering directing a camp.
This is an overview of all the aspects of the director's job with the primary focus on the summer operation. This is an in-person interactive training curriculum that provides and overview of the core competencies and then focuses on leadership, risk management, camper behavior and staff training and supervision. Check out ACA's event calendar to find a course near you.
Staff Training Certificates
ACA's Staff Training Certificate Courses are more than just online training! These intensive online courses are self-directed learning opportunities that help build the added qualifications you and your staff need in today's world. Each certificate course covers all thirteen core competencies required to run a camp successfully and includes curriculum components suited to a variety of learning styles. Continuing education credits available.