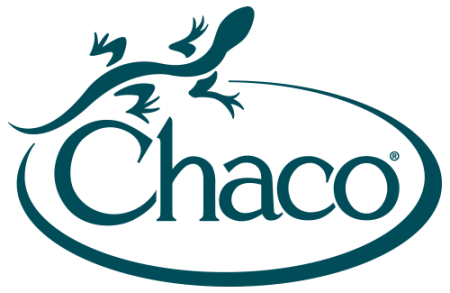 Through this partnership, ACA members who qualify will receive a 40% "pro-deal" discount on any footwear purchased through Chaco, and Chaco will donate a portion of your "pro-deal" purchase to ACA in support of Research, Project Real Job, and Education.  To be eligible for this pro-deal you must be an active ACA member who works at a camp (paid or volunteer staff).
Read the Chaco press release.
Follow these steps in placing your Chaco pro-deal order:

NOTE:  Chaco Pro-deals are not processing.  Chaco is doing a system update.  This could be about three weeks.  ACA and Chaco appreciate your patience.
Obtain a membership number from ACA, if you do not already have one.  This can be done at www.acacamps.org/membership/free.  If you have never been a member of ACA before, let us know. We'll provide you with a code you can use at checkout, and you will receive your first year of ACA membership free (a $200 savings).
Go to www.chacos.com/aca to create a new account with Chaco. 

Enter your ACA member number in the Account Number field.
Enter your camp name in the Company field.
Enter your supervisor's name and email address so your employment can be verified by Chaco. These fields appear at the end of the application.
Please read the terms and conditions. This pro-deal does not qualify for returns, exchanges, express shipping, or MyChacos (customized sandals).

Wait for the approval email back from Chaco.  This could take up to 2-3 weeks.
Using the log-in information provided in the Chaco email, log in to your Chaco account to begin purchasing at a discount.
Frequently Asked Questions
What does a partnership between the ACA and Chaco mean?
Chaco is the official footwear provider to camp counselors and professionals at ACA-accredited camps across the USA.  Through this partnership, ACA members can sign up for a pro-deal to purchase Chaco footwear at a 40% discount.  Chaco will also donate a portion of ACA member purchases to ACA.
How do I take advantage of the pro-deal discount offered by Chaco?
Visit www.chacos.com/aca to sign up.  Use your ACA member number in the "Account Number" field to verify your membership. 
Who is eligible for the Chaco pro-deal discount?
All ACA member camp professionals (staff, counselors, directors, owners, and volunteers) may take advantage of this opportunity.  Head to www.chacos.com/aca.
What if I am not currently an ACA member?
Through the ACA's partnership with Chaco, we are offering a one-year free membership for those who have not been ACA members previously. You will do this by using code GO-CHACO at the ACA member checkout.
I am a camp director or owner as well as a member of ACA.  May I place bulk orders for my staff?
Bulk ordering is not available. Each staff must become a member of ACA.  If the staff has never been an ACA member they would qualify for a free one-year membership.
Chaco products may not be resold at camp stores or commissaries under any circumstance.  Users are expressly forbidden from selling, at any price, Chaco products purchased through the pro-deal program (e.g., camp store, canteen).  Those in violation will have their pro-deal status deactivated immediately.