2022 ACA Staffing Summit
Date
October 26, 2022
12:00 am – 11:59 pm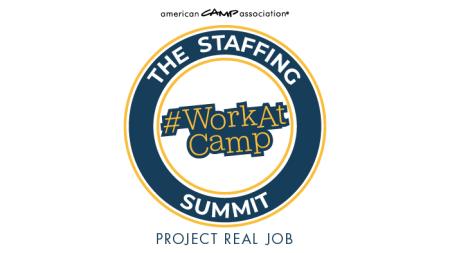 Cost
See pricing details below.
While this event has passed, you can still register and access session recordings from the seminar until November 24.
ACA Inc., ACA, New York and New Jersey, and ACA, New England are proud to present the 2022 Staffing Summit.
The 2022 Staffing Summit will feature critical learning, speaker panels, roundtables and engaging sessions spanning three days.  The virtual delivery of the conference increases the benefits of convenience and value while preserving the great networking and timely information which are hallmarks of ACA conferences.  We will share practical solutions around addressing the staffing shortage, innovative ways to recruit staff and best practices for staff retention. 
The 2022 Staffing Summit will offer 45 sessions on out of the box ways to connect with staff, virtual job fairs and interviewing, recruiting specialized staff, and so much more.  Session recordings will be available to attendees until November 24. Each day will have featured speakers, keynote presentations from industry thought leaders and networking opportunities to share resources and ideas.  Don't miss one of the most important events of the season!
Please send questions to John Beitner jbeitner@acacamps.org
Early-bird deadline ends September 26, 2022. Registration fee includes access to recorded sessions for 30 days following the conference.
| Type | Early-Bird | Regular |
| --- | --- | --- |
| Member | $50 | $75 |
| Nonmember | $100 | $150 |
| Student/EPIC Member | $25 | $60 |
| Student/EPIC Nonmember | $45 | $80 |
Keynote speakers Sarah Sladek (Monday), Jason Jones, Ph.D. (Tuesday) and Simone Gamble (Wednesday) will address working with the current generation of entry level workers, the brain science of engagement and expanding the camp workforce with a DEI lens.

Generations at Camp: Solving the Generational Tug-of-War in Your Workforce
The times they are a changin'. Here and now, many camps have found themselves at a crossroads.  Staff turnover and retirement waves make it difficult to manage teams and maintain stability.  And how do you keep the peace when the expectations of young staff threaten to dismantle the traditions cherished by older staff?  More than ever, generational differences are challenging camps, but finding and keeping talent doesn't have to feel like an endless game of tug of war. 
Sarah Sladek is a renowned generational and employee engagement researcher who has worked with organizations worldwide.  She brings to the stage an entertaining, solution-oriented approach to increase employee engagement ad foster multi-generational team building.

Engage the Heart and Mind of Your Staff
Effective leadership is more than getting people to do what you want. The best leaders create experiences and interactions with their staff that lights up their brains bringing out the best in them. This session will teach you how to implement three brain-based practices that will boost motivation, deepen commitment, and build advocacy on the part of your staff.
Jason will also provide a follow up breakout session: Staff Activation: How to Leverage Motives and Values to Recruit and Retain
Dr. Jason Jones equips leaders to energize, engage, and activate the best in themselves and their people.  He is an organizational psychologist, keynote speaker, two-time best selling author, and executive coach.  He has been featured by Inc. magazine, CBS, ABC, FOX, and PBS.  His client list includes some of the world's most recognized brands, including American Airlines, Porsche, Boeing, AT&T, McKesson, Seagate Technology, and Ericsson to name just a few.

Reviewing and Revising Our Staffing Practices through a New Lens
In this keynote, we will discuss the foundations of the lens in which we view camp both historically and presently. For many of us, we view camp through the lens of a utopia, as separate from the outside world, but as we can see with the changing times we must shift to see our camps as a microcosm of the larger world. This lens must be used from a macro approach including our very staffing  practices to as micro as our website language and daily programming. Lastly, participants will learn helpful tools to increase mindful and anti-oppressive practices in staffing to not only attract but retain staff of various backgrounds in an ever changing world. 
Simone Gamble is the founder of OAAARS (Organizer.Activist.Artist.Advocate.Referral.System), a people of color-led consultancy that provides social justice-centered education and training to create safer and inclusive workplaces while cultivating change agents in the workplace and beyond.  Simone has been active in the camping world since she was as child of 10 at day camp.  At 18, she was hired as a camp counselor at a camp in Upstate New York where she spent over 10 years of her camping career ranging in roles from counselor to assistant camp director.  She has consulted with over 25 camps across the nation to support them in their push to be more aligned with their Diversity, Equity, Inclusion, and Justice goals.
Session recordings can be viewed by registered attendees until November 24.
CampWire Episode #53 features an interview with the 2022 ACA Staffing Summit Conference Chairs.  Listen to learn about the features, convenience and value of this year's conference.
Log In Instructions
You will join the conference by signing into your attendee portal (log in steps below). Session meeting rooms will open two minutes prior to scheduled events. Expect a "waiting room" message until two minutes prior to scheduled starts.
Access and log into the ACA customer portal. (It can also be found from the ACA website in the top right corner under "My Account" if you are logged in.)
In the top menu, click My Account and then My Event Registrations
Select 2022 ACA Staffing Summit, October 24–26, 2022
Expand ( + or - ) any session to view more details and access the session room ("Join Live" button)
Event Sponsorship Opportunities
Sponsoring an ACA event will extend your brand identity and marketing capabilities. For questions regarding sponsorship opportunities, contact Kim Bruno.
What our sponsors are saying: "This is a premier event for both of my companies with perfect timing in the annual cycle of staffing and an impressive registration!"