ACA, Upstate New York Fall Camp Conference
Date
December 7, 2023
9:00 am – 3:30 pm ET
Location
Camp Stella Maris 4395 E Lake Rd
Livonia, New York 14487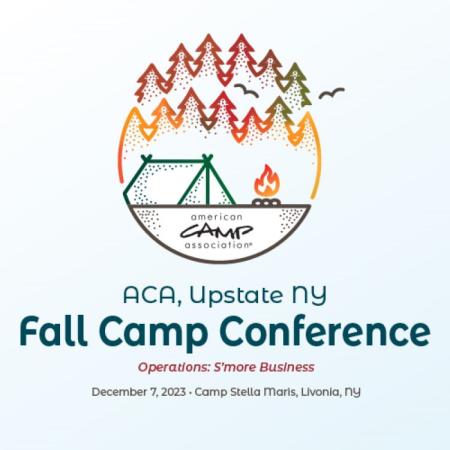 Cost
See pricing details below
Please join us for the Upstate New York Fall Camp Conference!  A variety of educational sessions, networking opportunities, and more will be featured. Enjoy a time of inspiration, first-rate professional development, and fun at Camp Stella Maris in Livonia, NY.
Early Bird Price Extended! Save today!
Registration includes full day of professional development, networking, and luncheon
Type
Early-Bird
Regular

Member

$98

$145

Non-Member
$135
$185
Additional person from same organization

$88/Member

$125/Non-Member

$135/Member

$175/Non-Member

Retiree / Student

$85/Member

$110/Non-Member

$98/Member

$115 Non-Member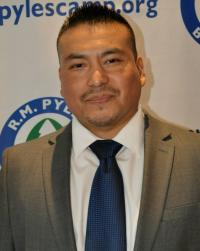 Eddie "Wolf" Ramos
Has long held the vision of creating and contributing to communities targeting special or high-risk adolescent populations where they will feel respected and valued. Raised in East Los Angeles he has firsthand experience of losing friends and family to the criminal justice system. His community was filled with gang violence resulting in witnessing a high mortality rate of young adolescent males; and jail or prison term incarcerations. Presently he is an LA County employee in Forensic Services, Adult Justice System: Court Link Program in superior courts; served in the AB109 Community Reintegration Program - Adult Probation; and a Psychiatric Social Worker with Department of Mental Health. Sought out as an expert, he's provided lectures and trainings plus Keynote Speaker engagements on topics related to gang culture, prevention and intervention and the criminal justice system. Ramos has assisted entry at Cal States or Public Universities to mentees, student athletes, and program recipients. Presently, he serves as an Executive Member & Scholarship Chair of the Board of Directors for R.M. Pyles Boys Camp. Additionally, he is Board President, Incorporator and cofounding member of Pyles Alumni Committee Members (501©3). Education, Masters of Social Work: Community, Organizing, Planning & Administration @ University of Southern California (USC). BA Sociology: Humboldt State University.
Our event will be held at Camp Stella Maris in Livonia, NY. For 96 years Camp Stella Maris has been a home away from home for campers to try new and exciting things, meet new friends, and challenge themselves. Located just 30 minutes south of Rochester on the shores of Conesus Lake.
Lodging
Camp Stella Maris can provide lodging for those participating in pre-conference events or who wish to arrive the night before the conference. Folks can directly reach out to the camp at molly@campstellamaris.org to reserve a space. 
Schedule at a Glance Upstate New York 2023 Fall Camp Conference 
Check out the full conference schedule with session details here : Full Conference Schedule and Details
Thursday, December 7  
8:30 a.m. – 9:15 a.m. – Registration and Check-In  

9:15 a.m. – 9:45 a.m. – Welcome

9:45 a.m. – 10:45 a.m. – Opening Keynote 

11:00 a.m. – 12:00 p.m. – Breakout Session
12:00 p.m. – 12:45 p.m. – Luncheon and  Local Council of Leaders Update  

12:45 p.m. – 1:45 p.m. – Breakout Session

1:45 p.m. -2:45 p.m.  -  Breakout Session

2:45p.m.. – 3:30 p.m. – Closing Session