ACA Mid-Atlantic Camp Conference
Date
December 14-15, 2022
Location
The DoubleTree Hotel Williamsburg, VA
Cost
See pricing details below
CECs
6.00
Please join ACA, Virginias and ACA, Chesapeake for the ACA Mid-Atlantic Camp Conference!  A variety of educational sessions, networking opportunities, an exhibit hall and more will be featured.  Enjoy a time of inspiration, first-rate professional development, and fun at The Doubletree Hotel in Williamsburg, VA.
Call for Proposals
Submissions for session proposals closed on October 20.
Safe and Healthy Meetings 
ACA is committed to providing opportunities to engage in the safest and most enjoyable in-person experience possible. Learn more.
NEW PRICING! 
Full Conference Registration — Includes opening keynote on Wednesday, December 14 through closing keynote on Thursday, December 15, as well as exhibit halls, socials, luncheon, and networking events.
Not an ACA Member? Join today for FREE and get the best rates for this event!
Early Bird registration is available through November 14th, 2022.
| Type | Early-Bird | Regular |
| --- | --- | --- |
| 1st  Person Member | $175 | $185 |
| 1st Person Nonmember | $190 | $200 |
| Additional person from SAME camp-Member | $155 | $165 |
| Additional person from SAME camp-Nonmember | $170 | $180 |
| Student/Retiree Member | $95 | $100 |
Need a hard copy of registration; email kschaefer@ACAcamps.org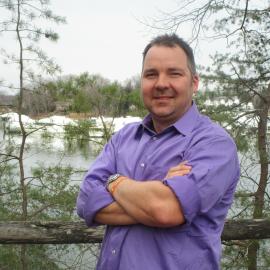 Dave Boyle
Like so many before him Dave's first summer at camp put his whole career on a new trajectory. After a brief tenure as a Policy Officer for the Scottish Minister of Education, Dave decided that he wanted to work in a role that had a more direct impact on those he was serving.  Eventually moving to the US to pursue work with a direct impact on youth. Working at several camps and youth focused organizations before moving to Florida. He currently serves as the Executive Director of Camp Cristina, a regional day camp. Dave's none traditional career path to summer camp director has given him unique insights into program culture and staff development, the importance of a trauma informed approach to childcare and youth development and has become a strong advocate for a better understanding of our camper and staffs mental health needs. 
Opening Keynote: Rethinking staff recruitment, engagement and retention: A mental health centered approach.  
As we emerge from the pandemic one of Camping's most common and reoccurring concerns has been the "availability" and "quality" of summer staff, with camps having to reduce enrollment, as they are unable to fill their payrolls. In his Keynote Dave will argue that this may not be a staffing issue but a more universal problem with the way camp staff (both year round and seasonal)  identify with their roles at camp and how this conflicts with the way that they have learned to navigate the world. Dave will identify a new way to talk about our camp programs that transforms how staff view their relationship with campers and each other.
"When our staff stop seeing themselves as 'babysitters' and start identifying with the deep and lasting impact they are having on youth mental health you will see a profound shift in who applies for work, who stays through the summer, and who comes back year after year."
We are excited to be at The DoubleTree Hotel in Williamsburg, VA.  Located right near interstate I-62 and Route 199 exits.  Only a few miles from downtown Williamsburg and Colonial Williamsburg . The hotel has an indoor and outdoor pool to have a relaxing swim or enjoy the outdoor tennis courts or the fitness center!
Room Reservation Includes
Check-in 4:00 p.m. and Check-out time is 11:00 a.m.
Complimentary wi-fi
ACA Room Rates:
$109/Night-Sing/Double plus applicable sale and room tax
Reserve your room by November 13, 2022!
Check out the Full Detailed Conference Schedule- more information coming soon!
Wednesday, December 14  
9:00 a.m. - 10:00 a.m.- Registration open
10:00 a.m.- 11:00a.m. - Opening Keynote
11:15 a.m. - 12:15 p.m. - Educational Breakout Sessions
12:15 p.m. - 12:45 p.m.- Box lunch
12:45 p.m. - 1:45 p.m.- Educational Breakout Sessions
1:00 p.m. - 2:00 p.m. - Exhibit Hall Open
2:00 p.m. - 3:00 p.m. - Educational Breakout Sessions
3:00 p.m. – 3:30 p.m. – Unopposed Exhibit Hall  
3:30 p.m. – 4:30 p.m. – Educational Breakout Sessions 
4:45 p.m. – 5:45 p.m. – Educational Breakout Sessions 
5:45 p.m. –6:15 p.m. – Awards and Announcements 
Thursday, December 15  
9:30 a.m. – 10:30 a.m. – Educational Breakout Sessions 
10:45 a.m. – 11:45 a.m. – Educational Breakout Sessions 
11:45 a.m. –12:30 p.m.  –   Closing Session 
Event Sponsorship Opportunities
Sponsoring an ACA event will extend your brand identity and marketing capabilities.  For questions regarding sponsorship opportunities, contact Kim Bruno.