Practical Tools for Addressing MESH Needs at Camp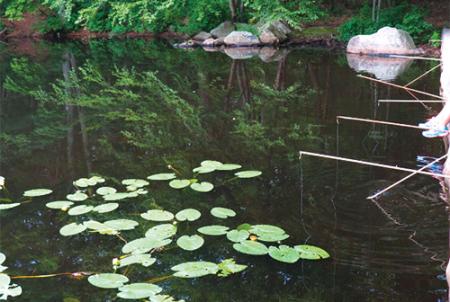 Core Competency
Health & Wellness
Youth Development
Type of Course
Recorded Webinar
Cost
See pricing details below.
CECs
1.00
Camp participants and staff experience a range of emotions throughout camp. Some emotional responses are the normal reaction to a new situation while others struggle from a diagnosed condition. Camps must identify strategies to address the mental, emotional, and social health of youth (including staff) during the program. Facility design, programmatic structure, and staff focus are a few ways that camps are beginning to address MESH-related concerns. This session addresses MESH concerns by sharing practical tools for working with individuals that experience MESH issues.
Learning Outcomes:
Attendees will gain a broader understanding of mental health concerns that are emerging in camps.
Attendees will learn how various levels of staff can be engaged to address camper MESH concerns.
Create a list of potential projects (outside of 'regular' camp duties) to serve as culminating projects for students.
Attendees will learn techniques that may be used to address MESH concerns.
Cost
Single person access  
Price: $39 member; $74 nonmember
For You: To have instant access to the course use the "Purchase the Course for Yourself" button below
For Someone Other than You:  Please contact us.
Subscription access
Purchase access for multiple persons 
Price: $65 member; $150 nonmember for bundle of 10 learners
Please note the following for subscription access:  
Your staff will self-enroll into course with an enrollment key we provide.
Your staff may complete the program at their convenience. 
Bundles for alternate numbers of learners may also be accommodated, contact us.