Race Conversations at Camp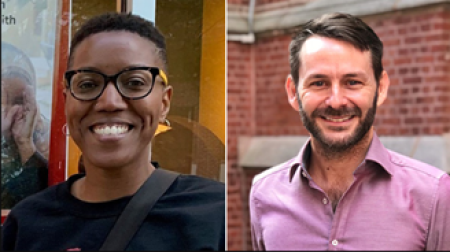 Core Competency
Diversity, Equity, and Inclusion
Importance of DEI
Type of Course
Recorded Webinar
Cost
$20 Member; $40 Nonmember
CECs
1.00
Description
The deaths of George Floyd, Breonna Taylor, Ahmaud Arbery and too many others are forcing the country to reconcile with the injustices that plague our systems. As camp professionals, it's our job to give campers a place to talk about how racism affects their lives.   
ACA in partnership with Teaching Matters, is offering an exciting webinar for camp educators to discuss how to talk about racism in the camp setting. 
A camp's job is to teach and to help young people make sense of the world around them. Counselors and camp professionals must enable campers to become critical thinkers and leaders who can understand different perspectives with empathy. This is more important than ever. Talking about race with children is an essential component of summer and year-round camp programming. This webinar will consider the following steps: 
Take Inventory of Your Own Biases
Tailor Conversations to Age and Grade Level
Integrate Race and Culture into Curriculum
Whether your camp is already committed to creating an environment that's conducive to meaningful and productive conversations about race, or just getting started, this webinar has something for everyone!   
Thanks to our sponsor, Redwoods.