Race Conversations Continued: Tools & Activities for Engagement at Camp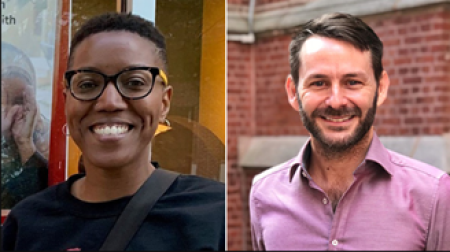 Core Competency
Diversity, Equity, and Inclusion
Importance of DEI
Type of Course
Recorded Webinar
Cost
Free for ACA Members; $20 Nonmember
Description
This session, in partnership with Teaching Matters, continues the conversation started by ACA in 2020, which recognizes that camps, along with the rest of the country, must confront the injustices that plague our systems. As camp professionals, it's our responsibility to educate campers and staff about systemic racism. We cannot begin having those conversations without exploring our own racial literacy. This session will introduce practical activities to help you talk about race, confront systemic racism & engage in collective awareness and action at your camp. 
Session Objectives -What will participants learn from attending the session?
Understand your own racial identity and examine the ways racism affects all aspects of life, including camp!
Experience powerful and practical tools to help camp staff explore the history of racism & challenge stereotypes. 
Discover how you can fight for racial justice, be an ally, and forge the building blocks needed to create a community of action at your camp. 
Presenter Bio(s):
Dr. Lance Ozier has over 20 years in the fields of youth development and education. A certified teacher, Lance began teaching first grade in Atlanta public schools before working in middle and high schools in the Bronx and Brooklyn, New York. He also spent 15 years on the staff of Project Morry, a nationally recognized not-for-profit summer camp and youth development organization.
 Dr. Ozier earned his MA in sociology and education policy, as well as his EdM and EdD in English Education from Teachers College, Columbia University. Since 2017, Dr. Ozier has taught courses in the CUNY Youth Studies Program, and he has been on the faculty of CCNY since 2009. He's also been an instructor at Teachers College and Bank Street College of Education.
Dr. Chanika R. Perry has been working in the fields of youth development and education since 2000, becoming a certified English teacher in 2004. Throughout her career thus far, she has occupied a variety of positions ranging from a camp counselor and IB English Literature teacher to a high school principal. After 11 years working in the New York City Department of Education, Chanika returned to Georgia in 2015 as a high school administrator serving Atlanta Public School students and families. She now serves metro Atlanta as the Director of Education Programs with Hands On Atlanta.
 A proud, unapologetic nerd, Chanika has five degrees: a BA in English Literature from her beloved alma mater, Agnes Scott College; an MA in English Education from Teachers College, Columbia University; an MA in Humanities and Social Thought from New York University; and an Ed.S. and Ed.D. in Educational Leadership from Georgia State University.