Employee Safety Trainings Package – From Redwoods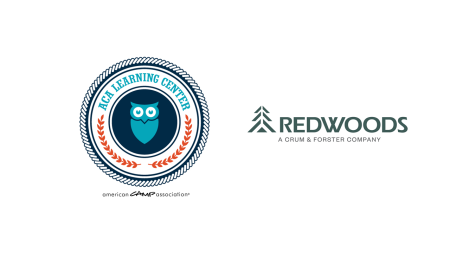 Core Competency
Health & Wellness
Risk Management
Type of Course
Online Course
Cost
Pricing details below.
CECs
1.50
We want all employees to embrace safety in a true sense of keeping ourselves and others safe at all times. Safety is everyone's responsibility. A safety mindset requires an organization to instill a culture of safety among all employees. This means not only creating policies but making sure your practices meet your policies every single time.
Trainings in this package include:
Managing Your Risk of Exposure to Bloodborne Pathogens
Preventing Member and Guest Slips, Trips and Falls
Safe Lifting 
Managing Your Risk of Exposure to Bloodborne Pathogens (45 min)
This course teaches employees how to manage and minimize their risk of exposure to blood and other potentially infectious materials. It is customized for child-serving organizations and explains methods of transmission, bloodborne diseases, personal protective equipment and what to do after an exposure. This course covers OSHA's BBP Regulations (29 CFR 1910.1030).
Preventing Member and Guest Slips, Trips and Falls (20 min)
Slips, trips and falls are the most commonly reported accidents to The Redwoods Group. The resulting injuries can range from a skinned knee to a fractured hip, or worse. This training will teach you to identify potential slip, trip and fall hazards and the best practices to prevent slips, trips and falls in organizations like yours. We show real images of slip, trip and fall hazards from our customers and recommend how you can fix the problem.
Safe Lifting (20 min)
This course is designed for all employees, not just the maintenance staff. Lifting responsibilities are a part of most jobs, and lifting injuries are a common workplace safety problem, despite being preventable through safe practices. This course will teach why safe lifting is important, how lifting injuries happen and how to prevent lifting injuries. A lifting injury can negatively affect both you and your organization. After completing this course, you will have techniques to keep you safe while lifting and tips to prevent lifting injuries.
Cost
Single person access  
Price: $45 member/ $80 nonmember
For You: To have instant access to the course use the "Purchase the Course for Yourself" button below
For Someone Other than You:  Please contact us.
Subscription access
Purchase access for multiple persons
Price: $75 member; $160 nonmember for bundle of 10 learners
Please note the following for subscription access:  
Your staff will self-enroll into course with an enrollment key we provide.
Your staff may complete the program at their convenience. 
Bundles for alternate numbers of learners may also be accommodated, contact us.