Accreditation Office Hours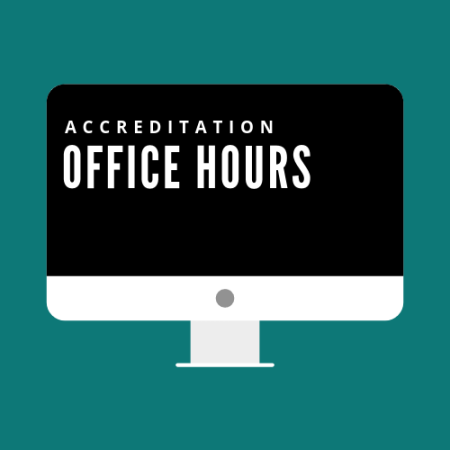 Type of Course
Recorded Webinar
Cost
Registration is required, but video is complimentary. (No Fee)
Welcome to Accreditation Office Hours from 2019 - 2020! This package of recorded on-demand videos is one of many that is part of a large library of accreditation related resources offered through ACA called the ACA Accreditation Academy - your one stop shop for learning and growing from the accreditation experience. ​
Accreditation Office Hours, which is now called Closer Looks, are designed to help you pace your preparation and learning of the standards as you lead up to the camp season. Organized by section of standards, you will have the opportunity to learn about resources available from ACA, dig deeper into each section of standards, share organizing tips, and plus hear questions and answers that were asked during past live sessions. This package does include on-demand videos that were recorded in the past however they can still be very beneficial for your preparations. It is not required that you are currently accredited or seeking accreditation to watch these videos.
More information, tools & resources to help you with your accreditation preparations can be found on the ACAcamps.org website, organized for whether or you are Maintaining Accreditation OR Preparing for a Visit. If you are an accredited camp or a camp officially seeking accreditation, you may access a digital copy of the Accreditation Process Guide v.2019 in the Accreditation Portal as a reference to use along side this video!