Evidence-Informed Guidance for Summer Camp Staff Training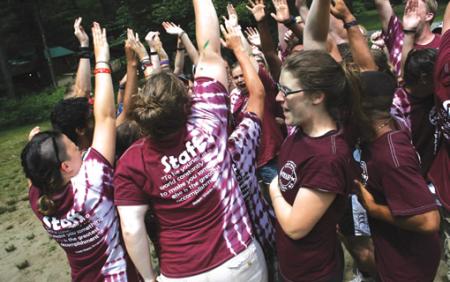 Type of Course
Recorded Webinar
This webinar will provide camp professionals with promising, evidence-based practices for summer staff training. Camp professionals can level up their trainings by learning more about comprehensive, research-informed evidence of promising practices in their staff training approaches. This webinar can help camp administrators make decisions about training their staff.
Camp staff are essential elements of the camp experience, and part of every camp staff member's knowledge and skills is dependent on their training. Camp staff training typically aims to improve the attitudes, knowledge, and skills of staff members. Given the enormous responsibility camp staff have in their work, the topic of training can be daunting! After all, camp staff are responsible for other people's children's safety, learning, and fun. This is no small task. Come to this webinar to get research-informed insights you can use as you create your staff training. You will also receive the 25-page report (and 1-page summary) "Evidence-Informed Guidance for Summer Camp Staff Training".
By the end of this session, participants will be able to:
Describe what research says about various aspects of staff training
Identify promising practices for understanding staff competencies and characteristics
Use research findings to structure staff training
Plan for transferring training to camp work
Presenter(s) Bio: 
Dr. Ann Gillard is the research and evaluation director at SeriousFun Children's Network and The Hole in the Wall Gang Camp. Ann is also the coordinator of ACA's Camp Research Forum at the national conference and serves on ACA's Committee for the Advancement of Research and Evaluation. Ann's research interests include program evaluation, youth with serious illnesses, social justice in camps, and how program- and setting-level factors affect youth outcomes and experiences. Ann has been working in the field of youth development for over 25 years, including 15 years researching and evaluating youth programs and camps for youth with serious illnesses.