We Believe That . . .
Camp professionals care about the successful development of children.
Camp is for everyone – all interests, ages, abilities, budgets, and personal schedules.
Camp offers a supervised, positive environment in the outdoors where kids can laugh and grow within a set of controlled boundaries.
Camp is more than a place, it is an experience that gives kids a world of good.
Camp experiences provide opportunities to develop key life skills: responsibility, cooperation, courage, and self-esteem.
Our Mission
The American Camp Association is a community of  camp professionals dedicated  to enriching the lives of children and adults through the camp experience.
Industry Standards
ACA is the only independent accrediting organization reviewing camp operations in the country. ACA's nationally recognized standards program focuses primarily on the health, safety, and risk management aspects of a camp's operation. ACA's accreditation is administered through a peer-review process. ACA collaborates with experts from the American Academy of Pediatrics, the American Red Cross, and other youth-serving agencies to assure that current practices at the camp reflect the most up-to-date, research-based standards in camp operation.
Purpose of the Accreditation Program
The primary purpose of the ACA-accreditation program is to educate camp owners and directors in the administration of key aspects of camp operation, particularly those related to program quality and the health and safety of campers and staff. ACA standards establish guidelines for policies, procedures, and practices. The camp is responsible for the ongoing implementation of these policies.
The second purpose of ACA accreditation is to assist the public in selecting camps that meet industry-accepted and government-recognized standards. ACA's Camp Database, called Find a Camp provides the public with eleven separate ways to search for the ideal ACA-accredited camp.
Accreditation Basics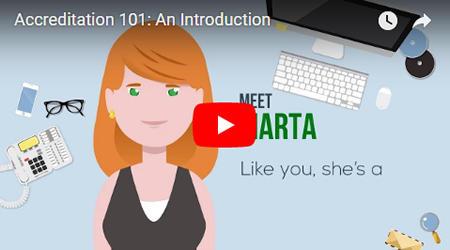 Steps to Accreditation
What's the next step? Call ACA Camps: 1- 800-428-2267 Dial option 3.
I'm convinced. Help me convince my supervisor or board.
Standards-related books and resources.