Get assistance with communicating the career-enhancing benefits of working at camp to prospective employees and their parents.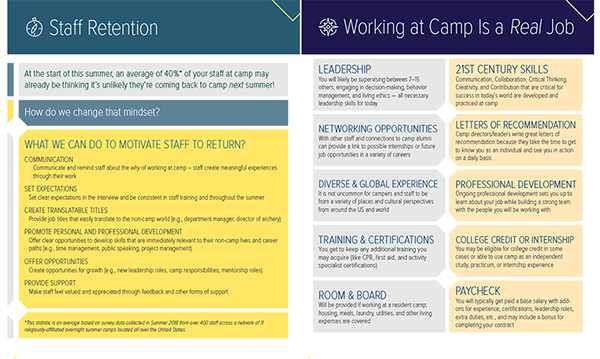 Summer Camp Staff Recruitment Handouts
In an effort to support camps in recruiting seasonal staff, ACA has compiled handouts that can be used at camp fairs or other recruitment efforts to educate prospective employees on the value of the summer camp work experience.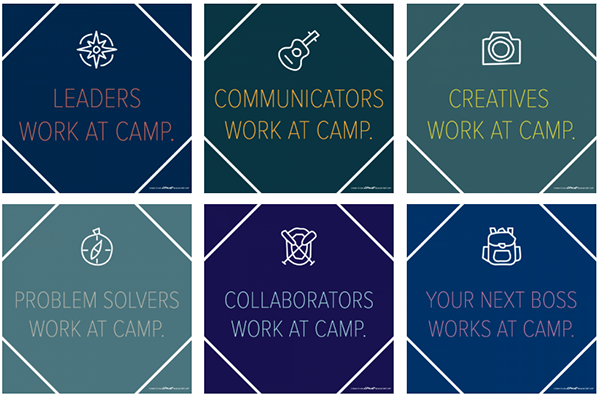 Social Media Resources
Use some of our suggested social media posts and graphics to help boost your staff recruitement efforts.
ACA Blogs
Camping Magazine
ACA Webinars