Camp Director Certificate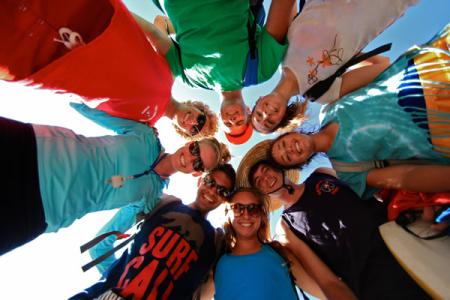 Core Competency
Business Management
Human Resources
Type of Course
Certificate Course
Cost
See pricing details below.
CECs
20.00
The American Camp Association®  and the YMCA® have worked together to produce this co-branded camp director course structured to provide the basics for directors with fewer than six years of experience or for seasoned program directors and site managers. This online course introduces and provides a straightforward understanding of camp management with ACA's Core Competency areas as a framework.
This certificate course built around the ACA 13 core competencies is specifically designed for people who are newer to working as:
a director of a youth camp
director in a youth setting like afterschool programs
director of parks and recreation youth or camp programs
owners and administrators 
These varied directors all share similar responsibilities such as:
management of operations and programs
supervisory expectations for other staff
administrative responsibilities
responsibility for training and evaluation efforts undertaken by the program.
Some candidates may be full-time, year-round employees; others may be year-around part-time employees; and still others may be seasonal employees.
This online course is designed, based upon the best evidence for practice and the experience of leading directors, to provide learners with the most typical skills and activities encountered by camp and youth program directors.
Presenters
DD Gass, Mary Helen Franko, Jeff Merhige, Connie Coutellier, John Duntley, Deb Bialeschki, Ph.D., Kim Brosnan, Barry Garst, Ph.D.
Learner Outcomes
At the end of the course, learners will have completed learning experiences that enhance common skills and knowledge sets needed by directors that help them:
Be a better administrator and supervisor to staff
Better meet expectations for job performance
Enhance the learner's professional development
A comprehensive listing of the specific skills/knowledge sets by competency provides added learner outcomes' details.
Camp Director Certificate Course Length: 20 hours
Camp Director Certificate Course Credit: 20 CECs
To learn more information about this course please read the course syllabus.
Cost
| Quantity |  Member Price/ person | Nonmember Price/ person** |
| --- | --- | --- |
| 1 to 5* | $175/person | $350/person |
| 6 to 10*** | $125/person | $250/person |
| 11 to 999*** | $75/person | $150/person |
**Not a member? Join now and save! If you've never been an ACA member before, join for free and receive all the benefits of ACA membership. If you need to renew your membership, we're glad to help. Go to www.acacamps.org/membership or call us at 800-428-2267
***Ordering more than 1 or for someone else? Please contact us.