Accessibility Series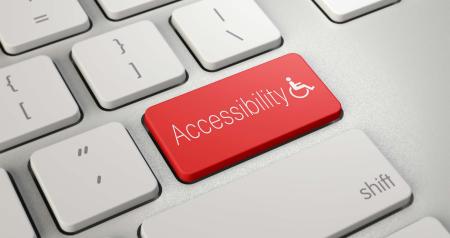 Core Competency
Diversity, Equity, and Inclusion
Supporting Dimensions of Diversity
Type of Course
Recorded Webinar
Cost
Pricing details below.
CECs
3.00
Implementing accessibility best practices allows us to improve the usability of our content including documents. Presentations, and websites for all users. Join us for a three-part series dedicated to helping you make your content and website more accessible and user friendly. Learn about accessibility best practices for creating accessible documents and presentations, and for auditing your website to improve usability for all.
Part One — Expanding your reach: 5 tips for accessible and inclusive communications
Learn how to develop effective communication practices that are accessible and inclusive for all campers. Learn about the Americans with Disabilities Act (ADA), the impacts of technology on campers or other individuals with disabilities, and "Why" access is important. Master the "quick tips" checklist, which includes the top strategies that you can use to make sure you are following accessibility guidelines.
Part Two — Communication essentials bootcamp: The ultimate field guide for creating accessible Word Documents, PowerPoints, and more!
Learn the essential steps to creating accessible digital materials and checking your work to ensure compliance. Specific focus will be on using Microsoft Word, PowerPoint and other communications tools.
Part Three — Your Virtual Welcome Mat: The value of auditing your website for accessibility
Ensuring your website complies with federal ADA standards is an important step you can take to expand your reach to more campers next season and reduce barriers to accessing your services. In this session, learn how to audit your camp website for accessibility, and make improvements during the off-season.
Cost
Regular Rates
$50 Member; $100 Nonmember for single person access. For someone other than you or for multiple persons please contact us at pdc@acacamps.org