Camp Property Insurance Trends and Tactics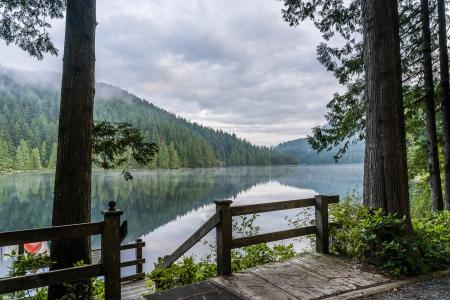 Type of Course
Recorded Webinar
As the climate changes, extreme weather events are becoming more frequent, more severe, and—just as importantly—much harder to predict. In response, insurance companies are either significantly increasing rates, or they are limiting and/or declining to provide coverage for camps who may be exposed. This is already hitting many camps hard. So, in an age of wildfire, extreme storms and more, how do you—as a camp—make sure your property, and your mission, is protected? Our panel of insurance industry and camp professionals will discuss ways that camps can guard against this risk and continue to thrive into the future. 
Panelists
Darrow Milgrim – National Director, Arthur J. Gallagher & Co. Insurance
Darrow is the national director of the Independent School Practice and Camp Programs at Arthur J. Gallagher & Co.  He has been a Director of Camping and Outdoor Education and taught in the Cal State University System, as well as public and private schools.  Darrow's previously served on the ACA Nat'l Board of Directors; their Public Policy committee and has been a City Parks, Recreation and Community Services Commission member.
Queron Smith – Chief Underwriting Officer, The Redwoods Group 
Queron Smith was named Chief Underwriting Officer in 2021.  During this time at Redwoods, he has been actively involved in expanding the company's work with residential summer camps across the country, as well as developing new and innovative ways to respond to the rapidly changing insurance environment.  Prior to joining Redwoods, he worked in the banking industry for over 18 years-most recently as the City Executive and Senior Vice President for Mechanics & Farmers Bank (M&F), the second oldest minority-owned bank in the country.
Eaton Dunkleberger – CEO, ​Community Foundation of Northern Nevada  
Eaton is the CEO of the Community Foundation of Northern Nevada as of April '22.  Prior to this, Eaton spent 10 years as the CEO of Sierra Nevada Journeys, serving 30,000 youth annually, primarily from historically marginalized communities, with outdoor science education. Prior to becoming the CEO of Sierra Nevada Journeys, Eaton led operations and then a business unit for a healthcare IT software startup incubated by McKesson Corporation (Fortune 15) which grew from 12 to more than 300 employees, over 5 years. Eaton also started two businesses in Kabul, Afghanistan, providing outsourced recruiting for companies (like Coca Cola Bottling and Serena Hotels) and government agencies (like the UN and US Military) to implement successful Afghan hiring programs. Eaton is a USMC veteran and served as an Infantry Platoon Commander in Iraq in 2003. He earned an MBA at London Business School, BS in Biology from Stanford University, and was a researcher at the Brookings Institute.
Facilitator:
Henry DeHart, COO, ACA